Affiliate Link
Press Sample
It is Makeup Wars time again! This time the Makeup Wars bloggers are sharing their products, tips, and how-to's for their favorite Summer Eye Look!
What are Makeup Wars?
Before diving into my Summer Eye Look, let me tell you a little bit about Makeup Wars. The Makeup Wars Bloggers are a group of top beauty bloggers that publish coordinated bi-weekly posts. The Makeup Wars bloggers collectively pick topics to blog about (e.g., Top 10 Products, Beauty Pampering, etc). We publish our posts at precisely the same time and link up through the graphics at the top and bottom of our posts. It is always so much fun to see what products this group of top bloggers is using and loving.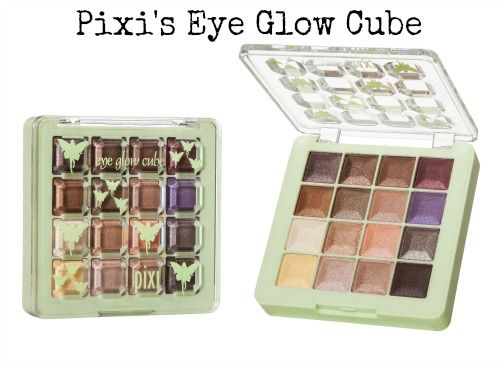 This new
Eye Glow Cube
palette from Pixi contains 16 beautiful neutral eye shadows plus two eye "base shades". The shadows are beautifully pigmented and have a silky texture. All of the shadows have a satin/metallic finish. Plus, the kit is just pretty stinkin' cute. :) If you are a neutrals lover who likes a bit of shimmer for your eyes, you must check out this palette!
The only downsides of the palette for me is that I seem to have trouble getting the top lid open and the drawer underneath was tricky to open until I threw away the little shadow applicators that sat in the drawer.
The Shadows
:
This certainly is a palette for neutrals-lovers! This kit contains everything I need for a beautiful everyday Summer neutral eye look.
In the Summer, I tend to go a bit "lighter" and more natural with my eye look. I like my lips to stand out in the Summer as I am such a fan of pinks and corals on the lips for Summer. So, I tend to just do a soft light shade on my inner corner with a bit of a medium taupe through the crease and a darker taupe along the outer corner. Then I opt to line my upper lash line with a dark shadow rather than use a traditional liner (the effect is softer).
Check out how beautiful these shadows are!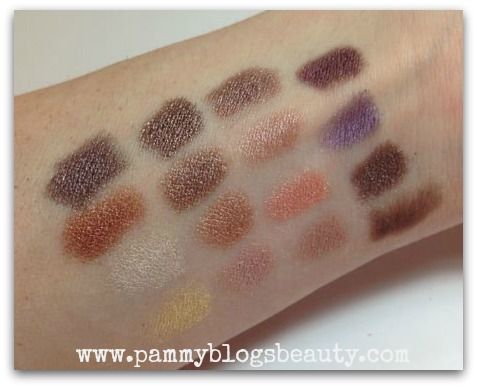 The Eye Base Powders:
These are intended to be "base shades" underneath your eye shadow. I like this concept and actually it is something that I almost always do with my MAC Vanilla. ;) So, it is nice having some eye base shades included in this palette. They are housed underneath the neutral shadows in a sliding drawer. There are two eye base shades: one is a matte peach color and the other is a shimmery champagne shade.
Here is an example of a look that I created using this shadow palette:
The Skinny:
Pixi is available at Target and online at Pixi Beauty (and Target!)
The Eye Glow Cube palette retails for $28 (which is a steal considering how many shadows you get)
Shop my Summer Favorites from Pixi:
Be sure to click on the thumbnails below to see what my fellow Makeup Wars bloggers are loving for their Summer Eye Look! :)
Did you miss our last few
Makeup Wars
? Be sure to check out those posts here:
Battle of the Taupes
,
The $20.00 Face Challenge
,
Battle of the Favorite Summer Lippie
, the
Most Expensive Face Challenge
, the
Best Brush
,
Favorite Fall Polish
,
Favorite Red Lipstick
,
Best Fall Look
,
Halloween Manicure
,
Favorite BB Creams
,
Favorite Mascara
,
Favorite Holiday Metallics
, and
Holiday 2012 Beauty Wishlist
,
New Year's Beauty Resolutions
,
10 Things I Repurchase Over and Over
,
Beauty Pampering
,
Favorite Cream Shadows
, and Best Waterproof Makeup.
As always, thanks for reading!
XOXO!!!
Affiliate Link
Press Sample