Hey Dolls! Its time for a "beauty break"! It has been awhile since I have posted a "Beauty Break" or "tips & tricks" article. This type of writing is totally fun for me!
So, lets talk self-tanner. As a fair-skinned girl, this is one of my favorite topics! Yes, I know, I should embrace the pale. Really, I do! But, I am not going for a super tan look with self tanner. Even when I self-tan, it is more about "taking the edge off my pale" than getting dark. I mean, really, I am so fair that my skin almost gets a "purple" cast. Is anyone else like this? So, self-tanning is a nice way to lose that pale-white glare or, shall we say, "losing the purple"?
Now, I must insert here that I am currently pregnant. So, I have really cut-back on the self-tanning. While my OB said that using self-tanners is perfectly fine, I am generally avoiding using products with chemicals. Typically, when I am not pregnant, I self-tan year round. In the summers I self-tan about 1x per week and use a gradual tanner throughout the week. So, while pregnancy has curbed some of my self-tanning, I have many years of experience with self-tanners and have collected many tips over the years.
So, take a moment for a "Beauty Break"! To read more of my thoughts on self-tanning and to hear my Tips & Tricks for good application and results, please keep reading!
Self-tanners have really changed the whole way that I think about "tanning"! Many years ago, I gave up trying to get "tan" in the sun. First of all, it is just not healthy. But also, my skin type just doesn't tan, I burn. So, why burn, peel, and damage your skin? It's just not worth it!
Before moving on to my tips, I must insert my own little public service message here: Wear your sunscreen and get an annual skin cancer screening at a Dermatologist! I lost a dear friend to Melanoma a few years ago (she was only 30!). This has changed the way that I view the sun and skin cancer. There is no question that self-tanners are the safer way to get a tan.
Get Your Glow On! Self-tanning Tips & Tricks:
Here are the tips that I have collected over the years. Enjoy!
Exfoliate, exfoliate, exfoliate!!! I can't stress this enough. A great application is dependant upon good skin prep. Tanner will cling to dead/dry skin and make your tan uneven and patchy. I find that a mild scrub in the shower works best.
Before applying self-tanner, apply a moisturizing lotion to all the areas that tend to collect too much self tanner: knees, elbows, feet, and ankles. Let that sink in for a couple moments before applying tanner.
Use a sponge applicator for application. I use a sponge "mitt" that I got at Sally's Beauty Supply. I have also heard that some people use the sponge-type paint applicators that you can get at Lowe's/Home Depo. It doesn't absorb too much product either. I just slip the mitt right on my hand and pump out the product onto the mitt (I tend to prefer foam-type self-tanners). Then I just glide the mitt over my body and reapply more product to the mitt as needed. The mitt is great because there is absolutely no mess! I just rinse out the mitt after use.
How to tan your hands: Hands are tricky! I have found this to be the best method of tanning your hands: Use a spray! I apply self-tanner (usually a foam) over my whole body using my sponge mitt. When finished with that, I apply some moisturizing lotion to my hands and then lightly mist a spray self tanner onto my hands (holding can about a foot away).
When you apply your tanner is totally up to you. But, I like to apply at night directly after a shower/exfoliation and before bed. I absolutely can't stand the smell of self-tanners (neither can my poor husband!). No matter how good they might smell initially, as soon as the active ingredient (DHA) interacts with your skin causing the tanning...it will smell. I apply at night so that I will be asleep when it "smells". Then I wake up with a tan in the morning and can shower off the product!
Extend your tan: I apply a tanner about 1x per week. To keep up my "tan" I use a tan-extending product or a gradual tanner throughout the week. These products are great because they contain a very low level of DHA so they "smell" less and also produce less "tan". I do not do any extra exfoliation before applying gradual tanners. I just apply like a regular body lotion (primarily to my arms and legs) and that's it! Easy-peasy!
Product recommendations? I am sure you are wondering what products I like! Well, for a self-tanner, I love the discontinued Savage Bronze from Sally's. I know, I hate recommending a discontinued product, but this is still my fav. As soon as I knew it was discontinued, I hit about 4 Sally's and stockpiled it (I know, I am a NUT!!!). The tanning mitt I use is also by Savage Bronze, but I know these are available by other brands. I also like the Neutrogena Micro-Mist and Loreal's Sublime Bronze. I am less picky about gradual tanners. I usually pick up whatever is on sale. My goal is always to find a self-tanner that produces a bronze color (so many tanners turn me orange-not a look I want!).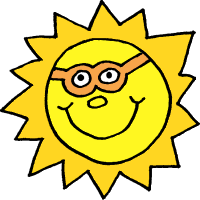 So, those are my tips! I hope you enjoyed reading. If you have any great self-tanning tips, please leave them in the comments below. I am always looking for more! Also, if you have a great foam self-tanner that you love, please mention it in the comments as I am looking for a new brand to love!