It is time for another
Makeup Wars
battle! This time the
Makeup Wars
bloggers are battling over the "
Best Makeup Brush
".
These Makeup Wars posts are so fun! Basically, the
Makeup Wars
bloggers are a small group of beauty-obsessed bloggers who like a good challenge (and enjoy giving a nod to Star Wars! lol). We choose a topic, product, or challenge to blog about. Then we publish our posts at exactly the same time linking each other through the graphic on the top of this post (the "Last Brush" and "Next Brush" links). This allows our readers to scroll through all of our blogs to see a variety of bloggers thoughts on a single topic like "Favorite Makeup Brushes". Also, there is a graphic on the bottom of this post that displays all of our blogs if you want to click through that way. I encourage everyone to visit all the Makeup Wars blogger's blogs! I know that I always look forward to seeing what everyone picked for each challenge!!! Did you miss our last challenges? Here they are:
Battle of the Taupes
,
The $20.00 Face Challenge
,
Battle of the Favorite Summer Lippie
, and the
Most Expensive Face Challenge
.
This is such an easy challenge for me as I have a *clear favorite* in the category of makeup brushes. It is actually a brush that "changed my life" as far as makeup application...Not only is it amongst the softest brushes in my collection, it is also great quality, easy to use, and it made me start liking a whole new category of makeup (because of the ease of application with this brush!). Are you intrigued yet? If you are dying to know which brush I picked, keep reading!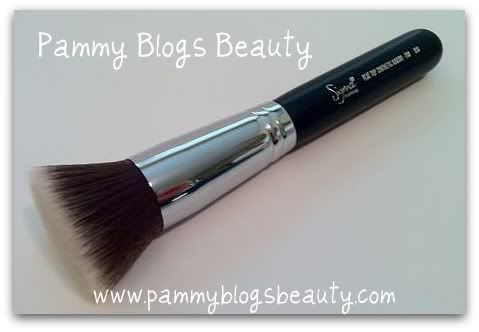 My Favorite Makeup Brush: The Sigma F80 Flat Top Kabuki
!!!
This foundation brush is a-ma-zing!!! Its super soft and dense hairs feel like a dream on your skin. Foundation application is absolutely flawless with this brush.
I am not a liquid foundation girl. Well, I am now...but, I wasn't before this brush! Historically, I have always preferred a powder foundation or no foundation at all. Liquid foundation just always seemed "heavy" to me and I just didn't love all of the blending.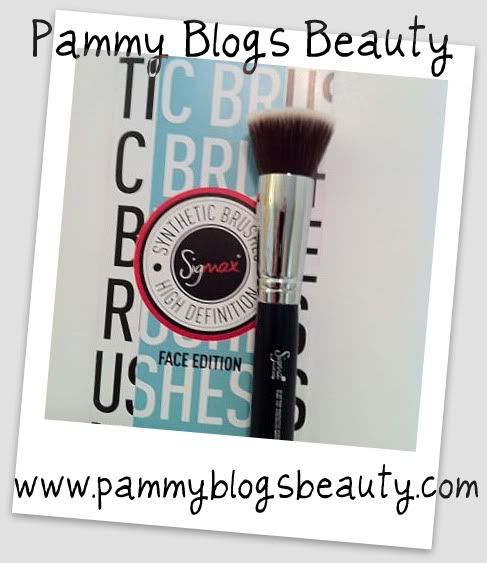 Enter the
Sigma F80 Flat Top Kabuki
...Yes, a life-changing brush, lol! It makes applying liquid foundation a total breeze. Just dot the foundation on key areas of your face (I do a dot on chin, cheeks, and forhead) and then blend out with this soft brush. It perfectly distributes the product and gives your face almost an "airbrushed" appearance. Love, love, love this brush!
I won't go into any more detail in this post as I have already reviewed this brush here:
Sigma F30 Flat Top Kabuki
. Be sure to check out that review!
I <3 this brush!!!