Affiliate Link
Press Sample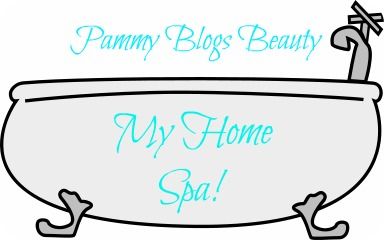 Do you love to use gentle and natural products? Is your skin dry and irritated from harsh products? The
bee naturals
line might be an option for you! These products are soooooo gentle! Actually, this line was created by a nurse who was seeking gentle products to heal her dry and chapped skin from frequent hospital hand washing. As a daughter of a beekeeper (my Dad has had a life-long beekeeping hobby), I just had to try this line! :)
To find out more about the products I tried, the
bee naturals Queen Bee Creme Soap
, the
bee naturals Aromatherapy Foaming Hand Wash
, and the
bee naturals Lavender Skin Creme Stick
, please click "read more" below!
This all natural line utilizes renewable ingredients and uses refillable and recyclable containers. The ingredients are gentle and have therapeutic properties geared towards healing your skin.
The brand has quite an assortment of products! From essential oils and perfumes, to bath and body products, facial skincare, a baby line, and even men's grooming products! I have only just begun to explore this line and am really pleased with the products that I tried!
The packaging is very basic, but cute! The containers certainly are reusable and the aesthetics of the packaging give the products a bit of a homemade touch with a spa-like vibe. The line looks like something that you would find in a hip eco-friendly urban shop.
This is a super duper gentle soap! Actually, it is gentle enough for both the face as well as the body. I see on the website that they offer it in a pump container. However, the sample that I got from the brand is in a cute little jar with a mini stick for application. The stick is cute. However, I am always trying to keep track of it, lol!
The soap itself looks and feels exactly like a thick and creamy body butter...but, it is a soap! I absolutely adore the texture of this! Also, it is completely unscented.
To use, I just scoop out a small amount of product with the stick and then place it on a wash cloth. I distribute it on the cloth which gives it a very slight foam. You can certainly use this soap without a washcloth. I just feel that for my body, the washcloth gives this gentle soap extra "oomph". For my face, I just wet my face and hands and then scoop out a very small amount and massage it directly on my face. The soap rinses clean (no residue) and leaves me feeling soft and hydrated. I just love this soap! This soap retails for $7.50.
This is a softly scented liquid foaming hand wash. It is mild and pure and it leaves your hands feeling clean. The scent is slightly herbal and lemony. So, I like this hand wash for the kitchen. The product is liquid with a pump that produces a light foam. One pump dispenses just the right amount for one hand washing. The 16 oz container is huge and a great deal for $9.95.

This is an all-purpose skin creme stick. The only drawback of this product, to me, is that the packaging looks just like a deodorant (I carry this item with me in my diaper bag. So, when I use it on-the-go, it looks like I am whipping out a deodorant, lol!). With that said, I do really like the product! It has a very light and pleasant herbal lavender scent. The product is solid. When you apply it to your skin it jut melts in and feels like a balm. I love this stick for rough patches on my hands and body and for my cuticles. I find that I only need a small amount of product to soothe and moisture my dry parts. So, this 2 oz stick will last me forever! It retails for $10.95.
I really enjoyed trying out these
bee naturals
products! I will continue to enjoy using them and I look forward to exploring this line further!
Thanks so much for reading!!!
XOXO