It is time for another
Makeup Wars
Battle! That is right, the
Makeup Wars
bloggers are at it again. This time we are battling it out over their "Favorite Summer Lippie".
Honestly, there is no "winner" with this battle, picking a favorite lippie to post about is a win/win situation. I get to post my personal favorite and then I will get my shopping list out to take notes on my fellow Makeup Wars Girl's favorite lippies too! I am sure that I will discover some great new lip products while reading their posts!
Hmm, so what did I pick? Are you curious? I will give you a hint: This Lippie has made my monthly favorites list multiple times already! It has an amazing banana scent...did you guess it yet? Keep reading after the jump to find out!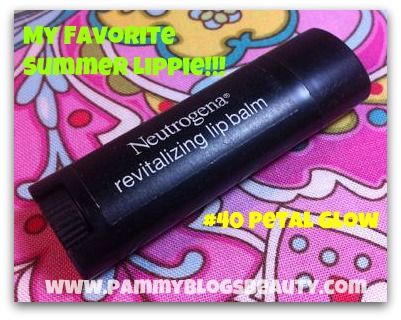 It seems that every season I have a true stand-out lip product. My favorite seasonal lippies are ones that I reach for over-and-over. Often these faves are super hydrating as no matter how good the color is, my favorite lippie must always be hydrating!
This month my hands-down favorite Summer Lippie was such an easy choice:
Neutrogena's Revitalizing Lip Balm in #40 Petal Glow
.
As you probably have gathered from my
Monthly Favorites posts
, I am obcessed with this tinted lip balm!!! But, why? Lets get to it with a bullet point list:
The Scent: OMFrigginG! The scent of this lip balm is aMAZing! This is honestly my only banana scented lip product. I wonder, why do companies not use banana scents more??? Am I a nut, or are there other banana-scent/flavor obsessed girls out there? This is a bit of a break in tradition for me as I usually prefer (and primarily purchase) vanilla scents. I just love applying this yummy scent and I literally smell this balm every time before I put this on (waving my freak flag!).
The Packaging: The packaging is totally basic. It is not frilly nor girlie. Typically, packaging that is either girlie or luxe is what I go for. So, while there is nothing to "draw you in" with the packaging, there is nothing to complain about either. The packaging is totally functional. Plainness aside, there is something to rave about here: the cool shape! The balm is oval shaped. So, that gives the overall tube a "flattened" appearance and a slim design. What does that mean for the user? You can slip this bad boy into your pocket with less bulk! Granted, in the almost 100 degree GA Summer Heat, a pocketed balm would likely melt. That said, you *could* pocket it if you wanted to with a minimum amount of bulk-age.
The Moisturization and Feel: This is where the product really stands out! This lip balm is sooooo hydrating! It immediately softens and soothes my dry lips. It glides on and feels amazing. The softness and hydration lasts!
The Pretty Color: The shade Petal Glow is just lovely!!! It is a shimmery cool-toned natural "my lips but better" pink shade. There is an iridescent shimmer to it that is just beautiful! It flashes a bit of a pinkish-purple. Gorgeous; yet, also natural and subtle. Love, love, love!!!
The Ease of Wear: In the Summer, I really do try to get less "fussy" with my makeup. This lippie is perfect for that mentality. It is so neutral and subtle that it goes with just about any makeup look that you might create. It is a no-brainer for me to just grab this pretty and hydrating shade, swipe it on, and be done with my lips.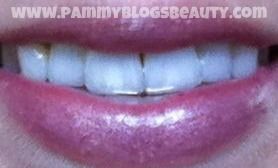 To sum it up:
Neutrogena's Revitalizing Lip balms
are what I wished that Revlon Lip Butters were. These are honestly the best tinted lip balms that I have ever used! They are soft and moisturizing while giving perfect color. What else could you possibly want from a tinted lip balm? Honestly, my only complaint is that there is a very limited shade range for these. Neutrogena, could you please expand the shade range? These tinted lip balms are amazing and the fans like me want more! :)
Be sure to click on the links in this post for my fellow Makeup Wars bloggers! They are all sharing their Favorite Summer Lippies too: Don't cha want to find out what they picked??? I know that I do. We plan on all of our posts going live at the same time. So, their picks will be a surprise to me as well! You can either click on their links below. Or, you can click on the Previous and Next buttons on the banner at the top of this post.
What is your favorite lippie for Summer? I am making a shopping list! :)