I am going to try something different with my
Monthly Favorites Posts
! Ya'll let me know what you think! :)
I want to open it up each month with a "
Monthly Reflection
". This will just be my non-beauty related musing on life at the moment. If you want to skip my musings and get right to my top-product picks, please just skip over my ramblings and jump the page break to get directly to my top products list (and check out the cute new "list" graphic! Thanks
Christine
!!!)
Whatever is going on in my life always segues into my beauty needs! Having a hectic month? I need quick and easy beauty products! In the mood for self-pampering? You might see a lot of body products that month. Is there a change of season? Then I will shake-up my beauty routine too. For me, my beauty products are always refelctive of what is happening in my life. Some months I shop more...and have more new products to try. Sometimes a new season will hit, and I will have access to new makeup collections and samples. You just never know!
There is one constant: My beauty routine is always changing! Beauty routines really are "fluid": they change and evolve as we do.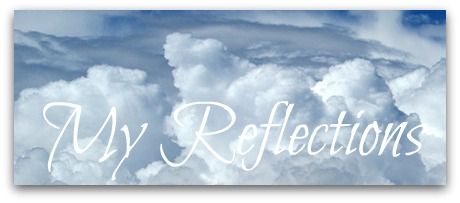 Monthly Reflections:
I know that having a young baby at home makes time go by on warp speed. I mean, last year at this time I was busy with nursery preparations, baby classes, and baby showers. Now I have a 6-month old? That is just crazy-pants! She is growing so fast. Awwhhhh!!!!
Motherhood is the most amazing journey I have ever been on. Every day is a new experience or a first. I feel very lucky and blessed to be experiencing the art of Motherhood. I know that it is a state-of-being that will take a lifetime to perfect.
Another Year Older:
As I write this post, I am on the eve of yet another Birthday. Another year has gone by. I can't even believe that I am in my (cough) late 30s! Sometimes I can't believe it because I still feel like I am 15 on the inside. But other times, I feel old as the hills! LOL! There is one thing that is for certain, this past year has been the most amazing of my life with the birth of my first daughter! There is no question that I feel lucky and blessed to have this beautiful child in my life. While I get older ever day, I realize that, in many ways, my life is just beginning. I am only at the beginning of my long journey as a Mom. It is a dream come true for me!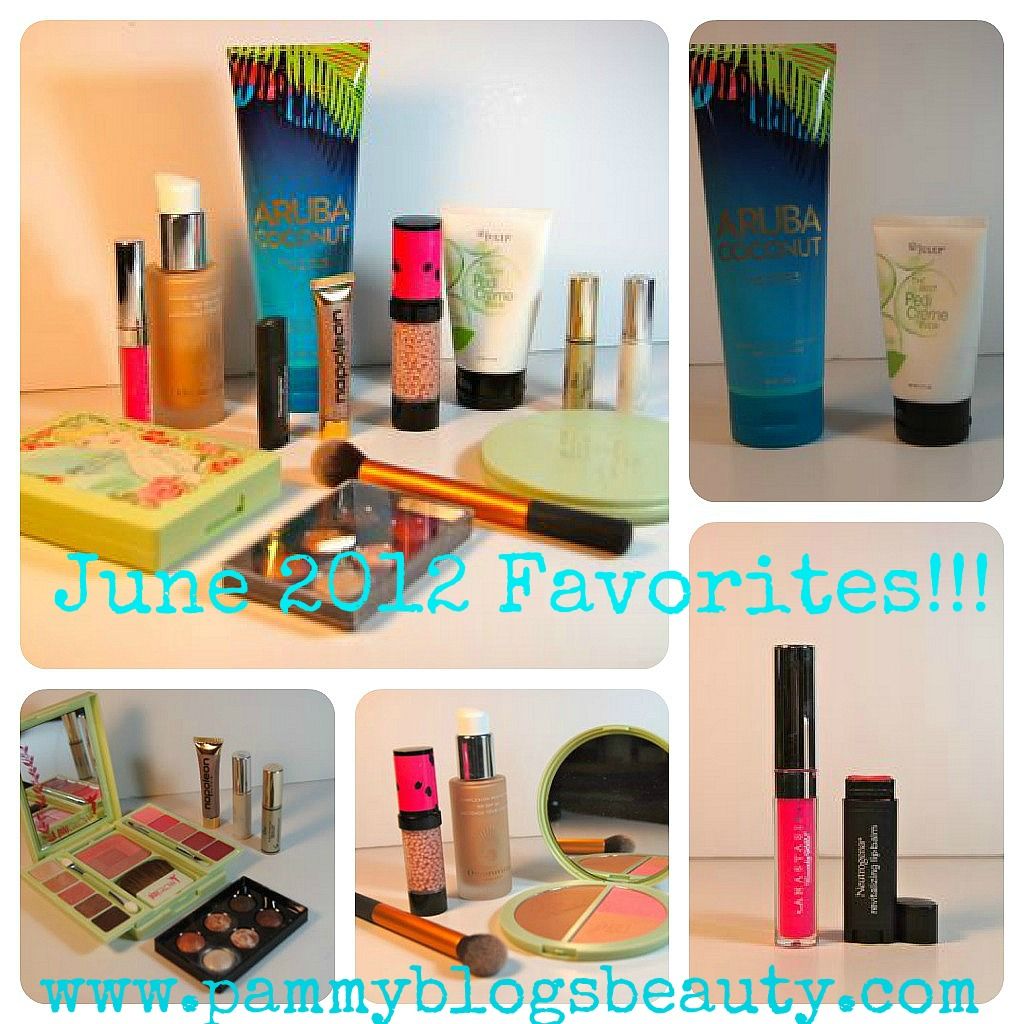 Lets Talk Products!
So, those are my musings for the month of June! Now,
lets talk products
!!! June has been a great month for favorites! Some of the items on my list are repeats from previous months (there is a particular item from Pixi that I am particularly obcessed with!) and some items are new products that I either purchased or fell in love with while testing for review. Either way, these products are all flippin great!
To find out what made this month's "Pammy Loves Products" list, keep reading after the jump!
June 2012: A GREAT Month for Products!
Trending for me this month: Get-glowing products for the face and eye shadows! While I am a perennial blush-girl, I tend to go through "phases" with my other products. Some months I am all about lipgloss, others it is shadows....you get the idea. This month, I am all about eye shadow!
I know that my posts can get "wordy". What can I say? I am a former Speech-Language Pathologist here...we are all "wordy"! lol. So, to help ya'll who like to just skim posts for product lists, I enlisted my friend Christine to help me create an easy-to-read graphic for all my Monthly Favorites Posts. The graphic is below and under that I included my usual lengthy product descriptions and links to reviews.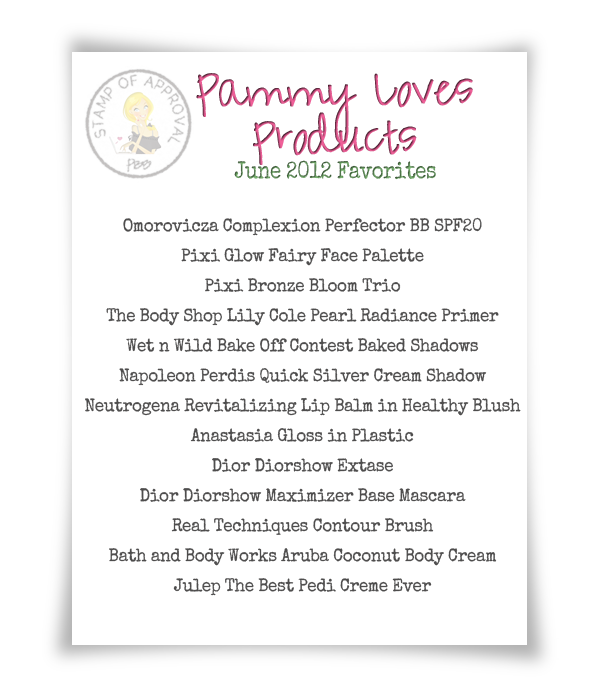 Omorovicza Complexion Perfector BB SPF20
The Foundation Fairy may have found her match with this lovely BB Cream by Omorvicza. It is so hydrating! It leaves my skin looking and feeling softer than a baby's bottom! Click link above to read my full review of this amazing BB Cream!!!
Pixi Glow Fairy Face Palette
Are ya'll getting sick of me talking about this palette all the time? I hope not! I really just love this palette *this much*. For me, it is the perfect palette! I love that it has just the right combo of eyeshadows, blush, and lip colors to create a beautiful and glowing face. I reach for this palette all the time and just adore it! If you have not tried Pixi yet (one of my fav brands!), this palette would be a great way to get started with this brand. Be sure to pick this palette up at Target before it is gone! For my full review, click the link above.
Pixi Bronze Bloom Trio
Another beautiful get-glowing product from Pixi! This blush/bronzer compact contains a nice balance of soft (yet glowy) colors! In particular, I am loving the pretty pink blush in this palette. It gives me the perfect "pop of pink" on my cheeks. I *heart* this blush/bronzer palette! Click link above for my full review of this!
The Body Shop Lily Cole Pearl Radiance Primer
Have you seen Lily Cole's Limited Edition makeup range at the Body Shop? I recently reviewed it here. While the whole range is lovely, the Pearl Radiance Primer is a stand-out product! It gives your skin such a lovely and ethereal glow! I find that I can skip foundation and just use a dab of this primer instead (and just dust a little setting powder over my t-zone).
Wet n Wild Bake Off Contest Baked Shadows
I haven't talked about the WnW baked shadows in awhile! I am starting to purposely rotate makeup items in my collection. Things that fall to the back of my vanity drawers seem to fall out of use. So, I am trying to routinely reorganize my makeup drawers and rotate the way my collection is stored. I am finding that I am re-discovering many products this way! It feels like "Shopping my 'stache" if you will. Anyways, this palette has been a go-to lately. I particularly love using the shimmery, buttery, vanilla shade as an all-over wash of color on my lid paired with MAC's vanilla on the browbone. Such an easy and quick look for the eyes. Top it with mascara and that is all I need for a pretty summer look. Click link above for full review!
Napoleon Perdis Quick Silver Cream Shadow
:
This shadow is from Napoleon Perdis's Love Unleashed Collection. It is super-duper sparkly. But, the shade itself is so wearable and neutral. It is a great way to add a quick wash of shimmer to the lids for super-quick makeup days. It wears great in this GA summer heat! I will be packing this for our beach trip in a couple weeks! Be sure to check out my full review on the Napoleon Perdis Love Unleashed collection by clicking the link above.
Neutrogena Revitalizing Lip Balm in Healthy Blush
:
Here is another repeat from last month!!! I am totally obsessed with this tinted lip balm! For me, the amazing banana scent seals the deal. The color and texture is just about perfect too. Loving this *better* than my Revlon lip butters!
Anastasia Gloss in Plastic:
This Anastasia Gloss in Plastic is part of their current limited edition "
See and Be Seen
" Collection. While the whole collection is great, this gloss is a real stand-out for me! If you are looking for a gorgeous bright and glossy pink lip for summer, look no further than this gloss. Beautiful!
Dior Diorshow Extase
and
Dior Diorshow Maximizer Base Mascara
:
I use these two products together. The Maximizer I got with a GWP Dior purchase awhile back (remember my
PBB Dior/Lucky Magazine "Pretty Party" event
???). The Diorshow Extase I got in my
Gossip Girl Birchbox
(Yay for a great
Birchbox sample
!!!). My lashes look amazing with this combo! I think that consistent use of the Base Mascara is actually making my lashes more healthy!
Real Techniques Contour Brush
:
Have ya'll tried Real Techniques brushes yet? They are amazing! This is Samantha Chapman (Pixiwoo)'s brush line that is available at Ulta. These are very affordable and effective brushes. I love this Contour brush for highlighter application. It is the perfect size and shape for the upper cheekbones, browbones, and nose bridge. Perfect! I use this all the time. Plus, I do not even have another similar brush in my collection. This brush comes in their face kit.
Bath and Body Works Aruba Coconut Body Cream:
Did anyone else hit Bath and Body Work's annual clearance event??? I will reveal my inner beauty product obcessed dork here: I literally mark the date of this sale every year on my calendar. I do not miss it! It is a fabulous time to stock up on your BBW essentials! I got this huge bottle of Body Cream for only $3.00. I love coconut scents in the Summer. This lotion just makes me wistful for the beach. Good thing I will be digging my toes in the sand in just a couple weeks. You know that I will be taking this lotion with me! If you hit the clearance event, tell me what you got! :)
Julep The Best Pedi Creme Ever:
Ya'll know that I LOVE my
Julep Monthly Beauty Box (Maven) Subscription
, right? Well, this is an item that I got in one of my
Julep Maven Boxes
. I slather this on my feet every night before bed. I get terrible callouses and this product has really helped! I need to make sure that my feet are flip-flop worthy. There is nothing more grossy than icky feet in flip flops. I try to avoid that at all costs with good foot care and pretty polish...oh, and (of course) cute shoes!!!
What are your favorites this month? If you did a monthly favorites video or blog post, be sure to leave a link below. Otherwise, just tell me what you are loving either here in the comments or through FB, twitter, etc!
Thanks so much for reading! I hope you enjoyed hearing my
Monthly Reflections
as well! :)
Some items I purchased, and some I got
as samples. They were chosen as favorites
regardless of how they came to be in