What happens when activist/model/actor
Lily Cole
and
Body Shop
get together for a makeup collaboration? A flirty, fresh, and totally cruelty-free makeup collection is born.
I have been a fan and supporter of the body shop for almost 2 decades (showing my age here!). Their
Banana Shampoo/Conditioner
and
Oatmeal Scrub/Mask
are two products that I almost always have in my bathroom. So, with all my Body Shop love, I am happy to try out their new makeup collection!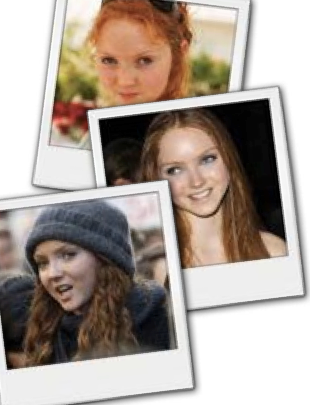 This limited edition collection with its girly packaging and get-glowing products is not one to be missed! These products are just as cute as a button!
This fun collection features:
Shadows that are not just in plain-old (boring, ha ha!) pan form, but formed into Shimmer Cubes! Like a sugar cube but shimmer! : $22.00 Each container contains 4 cubes. The one I tested contains Think Pink, Live Lilac, Go Violet, and Tint It Pink
A shimmery primer that looks like little pearls: Pearl Radiance Primer 22
Highlighting pearls with the cutest puff ever: Puff on Radiance
Liquid Eyeliner in a pretty and vibrant violet:$13.50
Lip and Cheek Domes (so cute!) in Pink me Pink and Crazy for Coral: $15.00.
Mini Hi-Shine Gloss: Available in Go Pink, Go Wild, Go Play, and Go Naked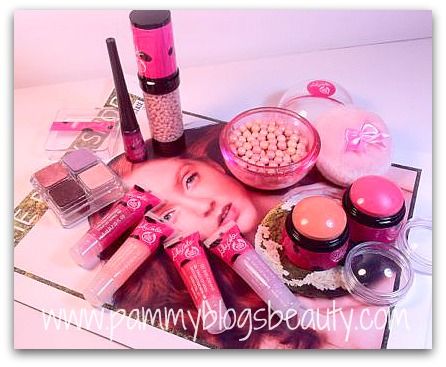 For more details on the collection and product reviews, photos, and swatches, please keep reading!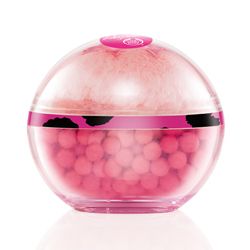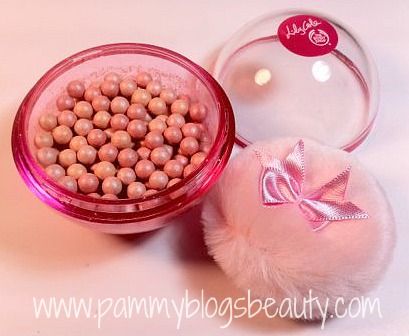 Puff On Radiance Powder:
As you can tell from the photos, this packaging is so stinkin cute! It is a little jar of pearl-shaped shimmer pearls with a fluffy powder puff and a domed lid. This is exactly the type of item that you want to sit on top of your vanity (not hiding in some drawer inside).
This product gives a very light pink glowing shimmer that you can use on your face, neck, and decolletage. I dust a powder brush over the top of the pearls to apply it to my face. If I want to use it on the rest of my body, I use the provided puff. Retails for $22.00.
Pearl Radiance Primer:
This is possibly my favorite item from this collection! It gives the most amazing glow!
Pearl Radiance Primer is interesting. It is like little shimmer bead/particles suspended in a gel (see picture below). As you rub it into your skin, the shimmer beads "release" and the pigment breaks up and distributes on your skin. The result is a sheer shimmer that dries and sets. The resulting shimmer is just beautiful. It is a pearly pinkish champagne shimmer with a very slight sparkle (not glittery).
I like to wear this in a few different ways. Mostly, I like to use a dab of this all over my face underneath a light dusting of powder foundation. It gives me the most gorgeous glowy look! Also, this can be used under liquid foundation, mixed into your liquid foundation, or on top of foundation to highlight the cheekbones/brow/etc. This primer retails for $22.00.
Love this product!
(photo source: Body Shop)
These are so cute! Lip & Cheek Domes are dual purpose: lipcolor and cheek color in one. The texture is like a gel-cream (the texture reminds me of the NYC Blushable Creme Sticks, which I also love). They are very smooth without being at all sticky and they glide right on.
For the cheeks, you can either apply by dabbing your fingers or applying dirctly from the dome. Then just blend out with your fingers. They do not have any detectable scent. I find these to be very very sheer. So, they give a natural look. I have fair skin. So, if you are darker, they might not show up well on you. On the lips, they feel somewhat balm-like. My lips are very pigmented, so the color did not show up much. But, they gave a nice glossy shine. The Lip and Cheek domes retail for $15.00 each.

Shimmer Cubes:
What inventive packaging for eyeshadow! Like the name suggests, these are actually little cubes of shimmery shadow. The box contains 4 individual shimmer cubes. Each cube sits in a mini clear plastic container with a lid within the larger box of 4 cubes. These cubes have the texture, finish, and wear of a "baked" shadow. I am quite impressed with the good pigmentation and shimmery finish!
The set that I tested contains the following cube shades: Think Pink, Live Lilac, Go Violet, and Tint It Pink. There is another set of cubes available with neutral shades. These can be applied dry; or, for more intensity, apply wet! These cubes retail for $22.00.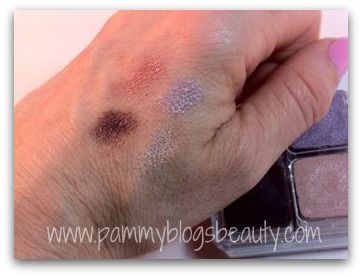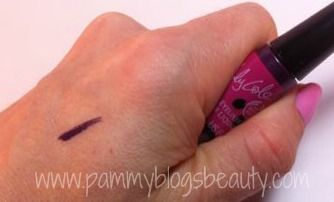 Liquid Eyeliner in Violet:
I always go back and forth between preferring liquid liners, gel liners, pencil liners, and eyeshadows as liners. Like, it is all-or-nothing for me. I will do nothing but use a specific kind for weeks on end and then switch to another form of liner. I know, I am wierd! ;) Anyways, long tangent, I am on a total liquid liner kick lately. So, I am just thrilled to have this violet one to "play with"!
Violet is a nice switch from your typical black or brown. Plus, it pairs beautifully with the shimmer cubes. The applicator is easy to work with to line the upper lash line and create a winged look. The shade of violet is very wearable. The liner retails for $13.50.
Mini Hi-Shine Glosses:
These little glosses are so cute! I actually love that they are "mini" as that makes them so portable. I almost always want a lipgloss or balm on me at all times. These little mini glosses are perfect for the pocket of my shorts for summertime! These glosses all wear sheer, shiny, and sparkly on me. They are a little bit sticky (but not too bad). They all have a passionfruit/grapefruit type scent. They retail for $5.00 each.