Lovers of romantic and sophisticated makeup, this collection is for you!
Napoleon Perdis
's recently launched "
Love Unleashed Collection
" was inspired by Shakespeare's
Romeo and Juliet
and it was created in honor of Napoleon's sponsorship of the Australian Ballet (which will be touring the US this Summer).
I am in the process of testing out a few items from this sophisticated collection: the Creme de la Creme Eye Shadow ($25), The Ultimate Contour Palette ($39), the Nude Rose Lipgloss ($25), the Love Unleashed Lashes ($9), the Eye Will Survive Primer ($24), and the Love Unleashed Lip Gloss Ring (GWP, value $50). All these items are available at Napoleon Perdis concept stores and at Dillard's.
Let's kick off my Napoleon Perdis Love Unleashed reviews with the trio of Creme Eye Shadows! I love a good neutral cream shadow and these super sparkly ones are so pretty!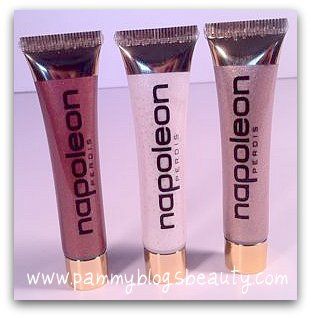 The Love Unleashed Creme de la Creme Eye Shadows come in three shades:
Fool's Gold: Sparkly white
Wild Bronze: Reddish bronze
Quick Silver: Shimmery champagne-taupe
These soft cream eye shadows deliver long-lasting color. The light-reflecting undertones work to create heavenly eyes that sparkle and captivate.
These shadows are packaged in clear 10 ml squeeze tubes. Each tube will last you a long time as the product is very concentrated. You will only need a very small amount to produce a vivid metallic color.
These cream shadows apply very opaque!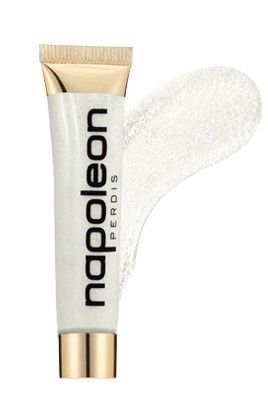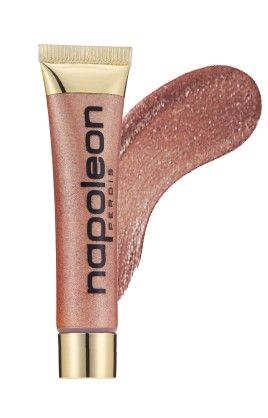 I love the ease of these cream shadows! I just put a tiny amount on my fingertip and then dab it onto my lid. So easy!
These are very pigmented and loaded with shimmer and sparkle. The effect on the lids is a sparkly metallic shine. The white "Fool's Gold" shade applies a bit more sheer (and a little patchy) and seems to have more glitter than the other two.
These shades can either be worn on their own or as a base under powdered shadow.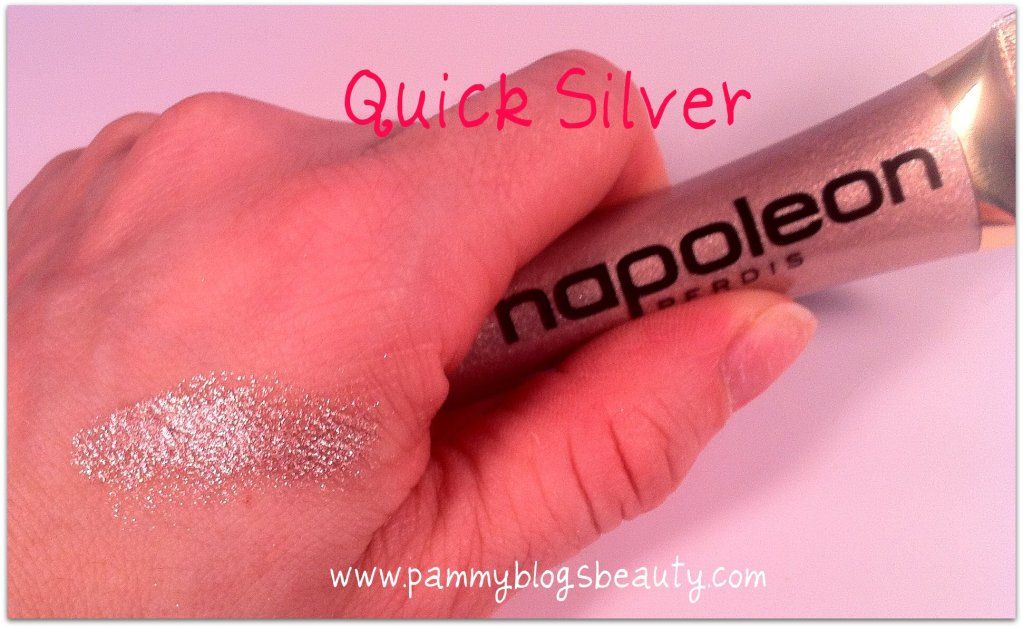 These shadows wear all day and I do not have trouble with creasing. Shadows rarely crease on me. But still, I am very impressed with the wear! Quick Silver is my new favorite cream shadow for when I want an all over "wash of color" on my lid for a quick and easy, yet sophisticated, look. I just swipe it on, add some liner and mascara, and that's all I need for my eyes!
These shadows are great additions to my cream shadow collection! I especially love the metallic finish of these shadows. I am quite sure that I will be packing Quick Silver in my makeup bag when going out of town. It is just so quick and easy for a weekend or vacation look.
Thanks so much for reading! Keep checking back as I will be posting reviews for the rest of this collection!