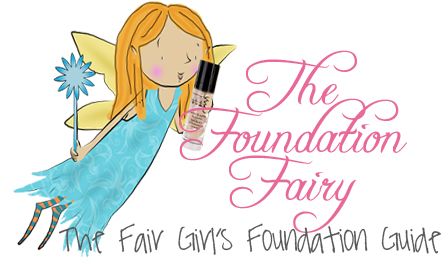 My search for flattering foundations for Fair Skin continues with this review for
Omorovicza's Complexion Perfector BB (Cream) SPF 20
! Y'all know that BB Creams are all the rage these days. Since BB Creams essentially act as a super-powered foundation, I am going to feature my BB Cream reviews in my ongoing
Foundation Fairy series
.
Have you heard of Omorovicza?
Omorovicza
is a brand that was inspired and born in Budapest when the company founders discovered the amazing benefits of the mineral waters. They decided to team up with the Nobel Prize winning Hungarian Laboratory of Dermatology to create the Omorovicza product line which harness the power of anti-aging rich mineral water. Initially, the brand launched in Budapest with their first spa, now Omorovicza is available internationally at Neiman Marcus, Sephora, Bergdof Goodman, Harrods, Harvey Nichols, Liberty, and Lane Crawford. Omorovicza has luxury spas around the world. I am already dreaming of visiting one someday (sigh!).
Want to hear more? Be sure to keep reading!
Well ladies, I think the "
Foundation Fairy
" has found a new
favorite BB Cream
! This Omorovicza Complexion Perfector BB SPF 20 really is in a class by itself! This BB Cream is not only my new favorite BB Cream, but also one of my top foundations as well! I am completely amazed by how nice this product leaves my skin. Seriously, my skin feels baby soft when I use this (softer than it has ever felt before!). I am totally blown away by this product!
The Product:
Omorovicza's Complexion Perfector BB SPF 20 is a fabulous multi-tasker. It truly is a moisturizer, foundation, sunscreen, concealer, and anti-aging cream in one. I know that many products claim this. Well, in this case, I find the claims to generally be true (although I do need additional concealer for my dark circles). Also, unlike many other BB Creams on the market, this one does not contain silicones. The active sunscreens are my fav combo of sunscreen ingredients: Titanium Dioxide and Zinc Oxide.
The texture of this product is just lovely. It almost feels like a light and airy gel. It feels satiny smooth going on and it blends very well. I like applying this with my Sigma F80 brush.
The Skinny:
Available at Neiman Marcus, Sephora, Bergdof Goodman, Harrods, Harvey Nichols, Liberty, and Lane Crawford.
Retails for $135 (Yes, pricey, but it is a HUGE bottle. Of course I have fallen in love with an expensive BB Cream. In this case, this product is totally worth the price!)
This Product Contains:
Hyaluronic Acid microspheres penetrate the epidermis and release hyaluronic acid gradually over time for enduring plumping and resurfacing of fine lines and wrinkles.
A potent form of Vitamin C, boosts the production of collagen and elastin, reduces free radical damage and boosts cell turnover.
White lupin energises and revitalises.
Ruby crystal minimises the appearance of fine lines and imperfections.
Mineral CosmetologyTM, a patented mineral delivery system, leaves skin firmer, more supple and younger-looking.
The Packaging:
This gorgeous bottle came beautifully packaged! There is no question that this is a high-end luxury brand. From the elegant glass bottle to the simple and clean aesthetics of the packaging, it is all beautifully done! I love that this product features a pump.
The Shade:
This BB Cream comes in one shade. I was super hesitant before I tried this. How could a product with only one shade possibly work for me? Especially when I have such a hard time finding a match in foundations because of my super fair skin? Well, I am happy to report that this shade matches my skin perfectly!
The company co-founder Margaret told me that the shade might look too light when initially applied, but then would self-adjust to my skin after a few minutes. I found this to generally be true. It just blends right into your skin!
The Overall Effect:
Wow, my skin just looks so beautiful when I wear Omorovicza BB Cream! For real, I can't stop looking at my skin or feeling it when I wear this product! It literally transforms my skin. While I generally think that my skin is in good condition (rare breakouts, minimal signs of aging, fairly even tone), there is no question that this product improves the appearance of my skin. This is the first BB Cream that I have tried that truly is skincare!!! It hydrates and plumps my skin leaving it looking looking more youthful and feeling incredibly soft. I am sure this is the Hyaluronic Acid working its magic! It is official, I am now fully a BB Cream convert! This stuff is just amazing!!!
I am so thrilled that I found a new favorite foundation/BB Cream with
Omorovicza's Complexion Perfector BB SPF 20
! I can't get over how smooth and hydrated my skin looks when I wear this!
I highly recommend this and give it my
newly designed PBB Stamp of Approval.