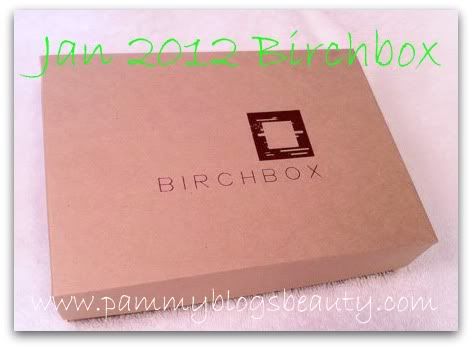 Hey there readers!
I can't believe it! It has offically my
1-year Birchbox Anniversary
! Yes, I have been a
Birchbox subscriber
now for one year. I know many of ya'll have joined me in this journey and followed me along through my various monthly box-openings. If you haven't seen those post or are new to my blog, you can check them all out here:
Birchbox Introduction Post
,
Jan 2011 Birchbox
,
Feb 2011 Birchbox
,
March 2011 Birchbox
,
April 2011 Birchbox
,
May 2011 Birchbox
,
June 2011 Birchbox
,
July 2011 Birchbox
,
August 2011 Birchbox
,
Sept 2011 Birchbox
,
Oct 2011 Birchbox
, and
Nov 2011 Birchbox
.
What is Birchbox
? It is a monthly beauty sample subscription of deluxe beauty samples all wrapped up cutely and delivered right to your door for only $10.00 a month.
Besides the samples, what else do you get with Birchbox?
Well, you get access to the members-only site (with great shopping), you earn points (that can be used towards product discounts) for referrals and reviewing the items on the Birchbox site, and they offer great free shipping discounts on current box items.
After one full year of being a subscriber, I can honestly say that I still love my Birchboxes and will continue to subscribe! I look forward to my box every month. The content of the boxes vary. Some boxes I have liked more than others. But, overall, I have been very pleased. My best tip for subscribers: give Birchbox feedback from your boxes! If you don't like an item let them know or update your profile.
Now on to this months box! If you are curious as to what was inside the January box, be sure to keep reading!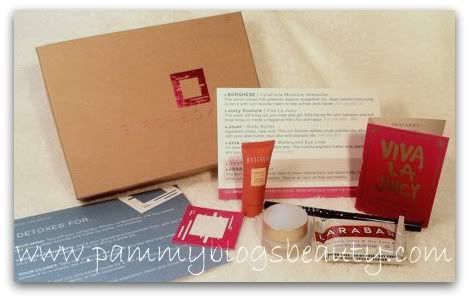 January 2012 Birchbox: Clarity
As the New Year rolls around, many people set new resolutions and look for change in the upcoming year. Birchbox focuses on the theme of Clarity for January. They filled the January box with items to
bring clarity to every aspect of our lives-from our minds to our beauty regimen.
I don't know about ya'll, but I am all about revamping my routine!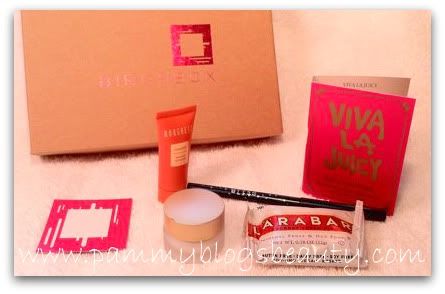 So, lets see the goods!
BORGHESE | CuraForte Moisture Intensifier (sample size: .25 oz, full size cost: $67.50): I am delighted to try something from BORGHESE! I have never tried their skincare, but have always wanted to. My skin is so dry with this cold weather. This serum looks like a nice treat. The sample is a nice size too (especially for a serum since you just need a small amount). This serum proves that sidekicks deserve recognition too. Apply before moisturizing or mix it with your favorite cream to help actives work harder.
Juicy Couture | Viva La Juicy (sample size: .05 fl oz vial, full size cost: $69-$89): Um, okay, ya'll that follow this blog series of Birchbox Openings know that I am not crazy about the small sample perfume vials. I just don't consider these a "deluxe" sample...but more of a freebie. I have a ton of these from various brands from Birchbox (and the mall) already and couldn't even possibly use all of them. I don't mind these as a Birchbox "extra" but don't think they should count towards the 4-5 Deluxe sized samples that we are supposed to get. But, I do see that there is a full sized product in this month's box (keep on reading to find out what!)...so, I can't get too miffed about the small vial. With all that said, I do really like this scent...and I love Juicy Couture! This scent will bring out your inner girly girl. Wild berries flirt with mandarin and soft floral notes to create a fragrance that's fun and happy.
Jouer | Body Butter (sample size: don't see size listed, it is like the size of a jar of eye cream, full size cost: $32): OMG, yum!!!!! This scent is just divine! Contains notes of Gardenia, Jasmine, and Honeysuckle...those are pretty much all of my fav floral scents. Gardenia is easily my fav scent. I have a huge Gardenia bush right outside my front door. When those flowers are in bloom, I literally can't walk by it without stopping to smell the flowers. Ingredient snobs, take note. This rich formula softens rough patches like elbows, with pure shea butter, plus olive and avocado oils.
Stila | Smudge Stick Waterproof Eye Liner (whoo-hoo!!! A FULL SIZE sample! Value of $20). Woot! Woot!!! A full-sized sample from one of my very favorite brands. See ladies, this is exactly why Birchbox is so worth it! Not only is this a full sized product, but a product that I have been wanting to try. I hear nothing but great things about Stila liners and actually can't believe that I have never purchased one before! They sent me the liner in the shade Peacock which is a gorgeous blue color. It literally just glides on when I swatch it and the color is so vibrant! Can't wait to test this out! Plus, as Birchbox suggests...time to put away the black liner and play with some color! This colorful pigment makes eyes stand out and stays put for hours.
LIFESTYLE EXTRA: LaraBar | Mini Bar: Yes, I do love these "food" extras that Birchbox includes. I see they are now calling them "Lifestyle extras". I am a big fan of LaraBars! As a runner, I love healthy nutrition bars. LaraBars are essentially dried fruits and nuts shaped into a bar shape. So, they are different than most nutrition/energy bars. And, they are yummy!
Birchbox magnet with tips for "mini-detoxes" for your mind, relationships, closet , diet, and bathroom cabinet. Cute idea. This is not "listed" as an extra. Its just a nice little treat that was included. I am someone who likes to post little inspirations. Usually I just use a bible verse or famous quote on a sticky note and post it on a mirror or my computer. So, this little card is right up my alley.
What a great Birchbox this month!!! Of course, the inclusion of a *full sized* makeup sample is the best part! Clearly the value of this box far outweighs the actual cost of a monthly subscription. The eyeliner alone cost $20! Plus, there are some other fun treats to try out as well! Way to go
Birchbox
! I am so happy with this month's box! :) Time to go play with my new products...
Birchboxers, what did you get in your box this month?
The samples listed are from
my paid subscription with