Affiliate Link
Press Sample/Gift Card
It is that time of year...resolutions time! What better time to make a fresh start? I have lots of ideas for revamping my routine and treating myself better this year. As a busy Mommy of a baby and a preschooler, I am in need of some beauty pampering and some time for myself.
Today I am going to share with you my New Year's Beauty Resolutions and the
Drugstore products from CVS
that will help me accomplish my goals. I would love to hear your beauty resolutions, too...and guess what? CVS is offering one Pammy Blogs Beauty reader a $50 CVS giftcard to help you accomplish your goals, too!
The CVS Beauty Club:
I am a loyal CVS shopper. CVS is where we get our prescriptions filled. So, I often find myself browsing the beauty aisles while waiting for my prescriptions.
$5 ExtraBucks® Rewards for every $50 cumulatively spent on qualifying beauty products (includes hundreds of products across cosmetics, skincare, haircare, hair appliances, hair accessories, hair color and fragrance)
10% off beauty shopping pass at enrollment
$3 ExtraBucks® Rewards on the your birthday
Additional Perks of Beauty Shopping at CVS:
At CVS you get access to exclusive to CVS/pharmacy brands like the NEW Makeup Academy collection, the Essence of Beauty fragrance, bath and body line, and the Nuance Salma Hayek beauty collection.
Risk-free shopping! They offer a 100% satisfaction Beauty Guarantee on beauty purchases! If you're dissatisfied for any reason, you can return the beauty product (opened or unopened) along with your receipt to any CVS/pharmacy store. They'll refund the full purchase price — no questions asked!
In-store, beauty shoppers can receive personalized consultations and product advice from Beauty Consultants
Online, beauty shoppers/fans can access deals, expert how-tos, beauty giveaways, etc. at CVS.com, Facebook.com/BeautyClub and Twitter.com/BeautyClub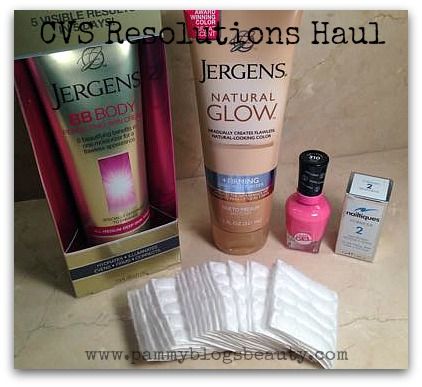 To find out about my New Year's Beauty Resolutions and the products from CVS that will help me accomplish my goals (CVS haul!), please click "read more" below. Plus, don't forget to enter my GIVEAWAY for a $50.00 CVS gift card!
My New Year's Resolutions and CVS Beauty Haul: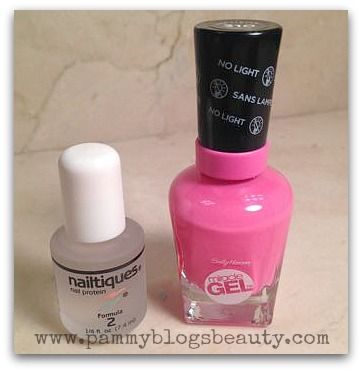 1.
Take better care of my Nails:
My nails are in terrible shape. I used to be *so good* about keeping up with my nails. However, with a baby and a preschooler, I just never can have wet nails! After they are in bed, I am often too tired to give myself a manicure. To encourage myself to do my nails, I need some new pretty polish and some nail strengthening products.
CVS Solutions:
Nailtiques Formula 2 Nail Protein: I have used this awesome nail strengthener treatment off and on over the years. I tend to use it whenever my nails have gotten into bad shape from neglecting them or when I am weaning off of gel or acrylic nails. This Nailtiques Formula 2 Nail Protein is specially formulated for weak and peeling nails. Consitant use of this completely transforms my nails: from weak and peeling to super strong and break-resistant. I plan on using this every night on its own for a few weeks and then adding color polish once my nails have grown stronger.
Sally Hansen Miracle Gel Nail Polish: Oooooh! What a pretty pink! I literally could not resist this polish as this is the *exact* color of pink that I love to wear! Wearing this pretty shade will motivate me to do my nails in the evenings. :) The shade: Shock Wave. This is a "no light" gel polish formula. I am quite intrigued! Have any of ya'll tried these "no light" gel polishes from Sally Hansen?
2.
Beauty Basics:
Do you ever neglect part of your routine because you lack a basic item? I seem to always be running out of cotton rounds, lol! I use them for everything...makeup remover, toner, nail polish removing, etc. So, i am often running short.
CVS Solution:
A HUGE package of Premium Cotton Squares (200 ct): No more excuses for skipping steps in my evening skincare routine for lack of supplies, lol! This package of Cotton Squares should last me a little while. Actually, I have never gotten the squares before, always the rounds. However, this package just looked bigger. Can't wait to try these!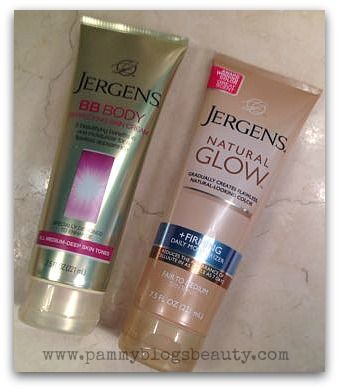 3.
Increase my Body Confidence and Lose the rest of the baby weight:
With the baby at 12 months old, it is time for me to shed those last 5-10 lbs of "extra" baby weight. Mostly, I just need to focus on eating healthy and making sure I get a good amount of exercise. More importantly, I just need to feel comfortable with myself and my body throughout the process! What will motivate me and make me feel good about myself? Beautiful body shimmer products and self tanner! I am a long-time fan of the Jergens gradual tanner and the newer BB Body Cream! These type of products really do help with body confidence for me.
CVS Solution:
Jergen's Natural Glow +Firming Daily Moisturizer: I adore gradual tanners. So, I am super excited about using this "Firming" version of the Jergen's Natural Glow Daily Moisturizer! Giving my legs and body a little bit of extra color really works wonders to make me feel better about myself. Sure, it is the middle of winter. However, as soon as it warms up enough to bare even a little bit of skin, I want to have this on hand!
Jergen's BB Body Perfecting Skin Cream: BB Cream for the body? Yes, please! This cream contains illuminators and pigments to subtly perfect your skin, even your skin tone, and give you a gorgeous glow! Plus, it moisturizes and leaves you soft! I literally feel like my skin looks instantly better the moment that I apply this!
GIVEAWAY: $50 CVS Gift Card
Tell me your Beauty Resolutions and Enter to WIN a $50.00 CVS Gift Card!!!
Now you are going to have a chance to win a $50 gift card for CVS! Just enter using the Rafflecopter form below and be sure to leave a comment telling me what your beauty resolutions are and what products you are searching for a CVS to accomplish your goals!
Please note the rules listed on the Rafflecopter form. USA only ends 2/19/15.
Enter Here:
@CVSBeautyClub
Affiliate Link