Giftcard
Affiliate Link
Blogger Ambassador
I am so excited to bring you another Holiday Giveaway!!! This one is super special: a HUGE basket choc-full of full-size RoC Skincare *and* a $200 Visa Giftcard giveaway! 'Tis the season of Giving! I am sure that one of my lucky readers is going to be thrilled to not only have some fabulous new skincare plus a giftcard to spend! :)

This Giveaway Gift Basket contains many of my favorite products from RoC!
Inside the Basket:

To hear some great tips from RoC's Dermatologist and to enter the Giveaway, please click "read more" below!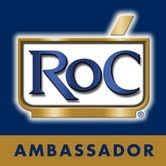 Skincare Q& A with RoC's Dermatologist:
One of the best things about being a RoC Ambassador is having access to RoC's dermatologists! I passed along some questions that I had about aging, skincare, and starting a Retinol routine. Many of these questions I have heard from you readers!
Here are my questions and the responses from one of RoC's Dermatologists: New York City-based board-certified dermatologist, Dr. Erin Gilbert, MD, PhD, FAAD.
Questions:
I would love to know how the Dr. recommends getting started with Retinol and easing into using it. Especially if you have skin sensitivity to the Retinol. Also, what products does the doctor consider to be essential when using Retinol?
Answers:
"Retinol is a powerful anti-aging ingredient, but there is an easy learning curve to getting started out smoothly. The first tip I give all of my patients is to be sure that they have laid out the groundwork for success by looking at their cleansing and moisturizing routines. Since retinol can be irritating or drying for some, I suggest avoiding lathering soap-based cleansers that strip the skin of healthy oils. Instead, I suggest using a cream or a gel-based wash (like Cetaphil) that won't leave your skin too "squeaky clean", but rather soothed. Next, be sure that you are using a moisturizer that will provide enough hydration for the season. For example, if you are still using the same product that you were using during the Spring and Summer, you may need to switch to something slightly heavier in the winter."
"When applying your retinol, start by using it three times a week for three to four weeks while your skin adjusts to the new routine. Since retinol increases the rate of skin cell turnover, some flaking or dryness is normal, but you don't want irritation or redness. If this is happening, consider switching to the sensitive formulation of the product if available, or stopping it altogether. Also, use it sparingly in the beginning."
"I also suggest moisturizing on top of the retinol for the first month of use, and longer if needed. This balances out the tendency for your skin to get dry and will lead to the best result. Finally, apply your retinol at night and wear sunscreen during the day. This allows for maximal effectiveness of the retinol and protects against future skin aging resulting from UV exposure."
"During the cold months we all become dehydrated due to heaters, wind and cold, and this shows in our skin. An extremely simple and effective step to looking younger in the winter is to increase your water intake to 8-10 glasses a day. I also suggest placing a cold air humidifier next to your head while sleeping to boost the moisture level of your skin while you sleep. One additional tool we have available to us that we often forget is food. Although it is tempting to turn to comfort foods that contain carbohydrates and sugar when the temperatures are lower, these increase the level of inflammation in our bodies and reduce the ability for our skin to regenerate most effectively. Maintaining a diet that contains green, leafy vegetables as well as fruit and complex carbohydrates will allow you to reduce the overall inflammatory load on your skin and boosts the glow of your skin very quickly. One final tip is to limit your alcohol and caffeine intake. Since the overall goal is to avoid dehydration, diuretics like alcohol and caffeine will significantly help you hold on to the water that you are consuming."
The Giveaway:
To enter to win, please fill out the Rafflecopter form below. Also, please note rules and disclaimers on the Rafflecopter form.

The Prize:
1 Winner will receive a gift basket full or full sized RoC products. Here is the product list:

RETINOL CORREXION® Deep Wrinkle Night Cream
RETINOL CORREXION® Deep Wrinkle Daily Moisturizer
RETINOL CORREXION® Deep Wrinkle Serum
RETINOL CORREXION® Eye Cream
RETINOL CORREXION® MAX Resurfacing System
RETINOL CORREXION® Sensitive Night Cream
RETINOL CORREXION® Sensitive Eye Cream
MULTI CORREXION® 5 in 1 Restoring Night Cream
MULTI CORREXION® Eye Cream
MULTI CORREXION® 5 in 1 Daily Moisturizer
MAX Resurfacing Cleanser
Daily Resurfacing Disks
Please see rules listed on Rafflecopter form below (USA only!!!).
Enter Here:
Affiliate Link