Press Sample
Affiliate Link
Blogger Ambassador for iFabbo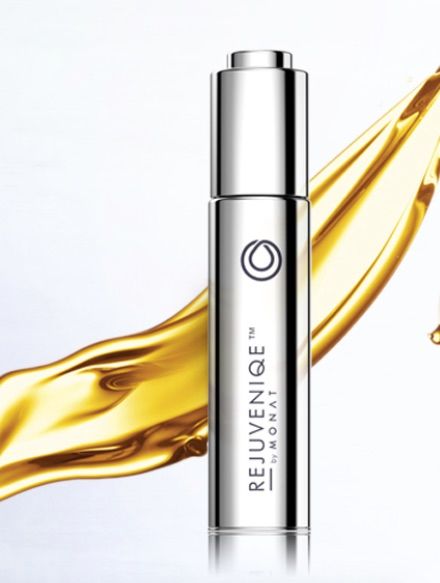 'Tis the Season...for super dry skin and hair! As a fan of oils for hair and skin, I am always interested in trying out a new oil (especially this time of year when I am soooo dry!). I recently had a chance to try out the luxurious
Monat Rejuveniqe Oil Intensive
.
What I find super impressive about Monat Rejuveniqe Oil Intensive is that they have researched the body's natural oils and have found 11 unique molecular ingredients that when used together actually mimic the body's natural oils! They key ingredient in this product is Abyssinian Oil which repairs and replenishes both hair and skin. This oil also packs in anti-aging benefits as well.
Abyssinian: The Key ingredient in Rejuveniqe Oil Intensive. From the crambe abyssinica plant native to central Africa, it's a rare and unique combination of fatty acids prized for their ability to do everything from mimic the effects of silicon for unbeatable shine; lubricate the hair deep into the follicle; and protect and coat each strand.
Baobab: The renowned baobab trees have grown for centuries in the arid climates of India and Africa, and its exotic oil from the tree's seeds are rich in antioxidant-rich palmitic acid and Vitamin F.
Buriti: The fruit of Africa's Moriche palm – known as the Tree of Life – is one of the world's richest sources of beta-carotene, which moisturizes and nourishes.
Camelia: Also known as tea-seed oil, it's ultra-hydrating oil responsibly harvested from China that cleans the scalp and pampered dry stands thanks to its abundance of Vitamin E and polyphenols.
Carrot Seed: Specially sourced from the mountains of Switzerland, it's rich in Vitamin A to condition the scalp, plus Alpha Linolenic Acid for anti-inflammatory protection.
Monoi: Selectively sourced from the warm tropics of Tahiti, it's a restorative oil rich in Omega 3 and fatty acids to heal damage and promote growth from the root.
Meadowfoam: This oil is sourced right from the Pacific Northwest of the USA. Named for its flowers' resemblance to white foam on the ocean, meadowfoam oil is another outstanding source of Omega 9 fatty acids for shine and sheen.
Moringa: Ancient Egyptians prized Moringa Oil for its nourishing properties, thanks to antioxidants and Vitamin E, which help combat skin fatigue, plus clean and purify the scalp.
To find out more about this amazing oil, please click "read more" below!
This oil can be used every day! I love how this prouduct absorbs quickly and feels so nice on the skin and hair.

Rejuveniqe gives your hair beautiful shine. It smooths hair while also coating the cuticle. It offers environmental protection as well.

Rejuveniqe is packed with nutrients for your hair and skin: Omega-6 fatty acids and Antioxidants

Monat's independant clinical studies show that Abyssianian Oil gives superior results to the very popular Argan Oil (which I do love using).

Rejuveniqe is Cruelty-free!
While this product is useful for both the hair and skin, I find that I primarily use it as a hair oil and a body treatment oil (I am currently testing out other skincare products for my face. So, I am not currently using on my face-but I plan to in the future!). I like to apply it to my hair as the "last step" in my hair routine. After washing and styling my hair, I take a few drops of this amazing oil on my hands and I work it through my hair starting at the tips (which are the driest parts of my hair). Then I smooth a little bit throughout my hair for softness and shine. I love the feel and smell of this oil. This product absorbs super quickly and does not leave my hair looking the least bit oily or greasy. My hair looks smooth and feels silky. Then I take any remaining oil and work it into my skin!
For my body, I like to use Rejuveniqe as a "treatment oil" by working it into the driest parts of my skin: my cuticles, my hands, my elbows, and my feet. The oil sinks beautifully into my skin and leaves my skin feeling soft and smooth.
This oil sounds amazing, right?!?! The best part is that there really is no risk in trying this product. The brand offers a 90-day product guarantee! This product retails for $99.00 (Yes, it is very expensive. However, you only need a few drops at a time. So, this bottle should last you awhile).
Follow Monat on Social Media:
@MONATOfficial
#Rejuveniqe
#iFabboMember
Affiliate Link