Affiliate Link
Press Sample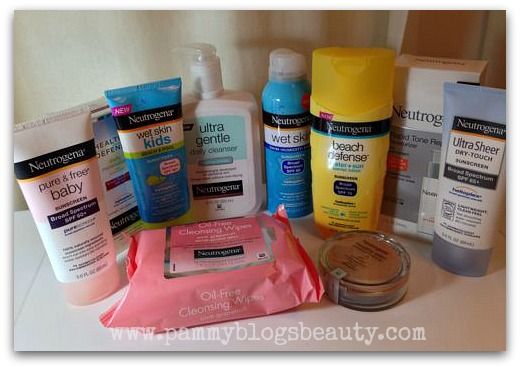 Spring is here and Summer is just around the corner! What better time to make sure you are protected from the Sun? As a girl living in the deep South, I love spending my days outdoors this time of year. Some may not like the warm and Sunny weather...me? I adore it! However, I have super-duper fair skin. So, I need to always be protected to avoid burning. Even if you do not burn easily, you must protect yourself from the sun!!! Wearing a SPF daily is the #1 thing that you can do to prevent skin cancer when outdoors. Plus, you are preventing the aging effects of the Sun, too!
Unfortunately, I am no stranger to Skin Cancer. My Dad literally has Carcinomas removed monthly. In addition, one of my dear friends, Joann, died at age 30 from Melanoma. The facts are undeniable: the Sun can be a killer. Losing Joann changed the way I view the sun. I literally do not go outside without Sunscreen. Also, I go to my dermatologist for annual full-body scans for signs of Cancer. Like my Dad and Joann, I also have experienced bad burns in the past with my fair skin. Hopefully my change in Sun protection habits will protect me.
The Neutrogena Sun Summit: Sun Protection Information!
I am so excited to be working with
Neutrogena
as one of their product review bloggers! Not only do I have access to the amazing product line from Neutrogena, but also I have access to webinars and information directly from the scientists and dermatologists that formulate Neutrogena's products. So, I get to share that information with you along with posting product reviews, new product releases, and much more!
Protect Yourself: Wear SPF!!!
Did you know?
Our environment is changing!!! UV exposure increases by about 33% for ever 20% ozone layer loss. The end result is about 33% more skin cancers! This is startling! We must be smart about the sun. Protect yourself daily by wearing SPF and seeking shade (or staying indoors) during peak sun hours. There is absolutely no excuse to not protect your skin.
info and photo from Neutrogena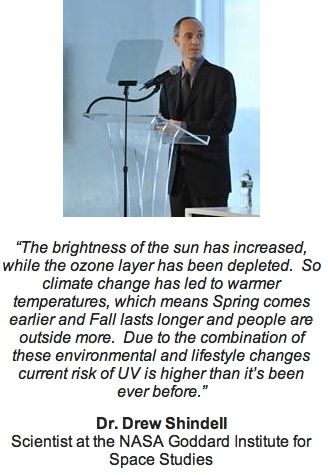 info

and photo from Neutrogena
Do you already have some sun damage?
Luckily, there are some products that can help! Retinol does wonders to repair the skin. Neutrogena has a Rapid Tone Repair line that is worth scoping out:
Neutrogena's Rapid Tone Repair Night Moisturizer
and
Neutrogena's Rapid Tone Repair Day SPF 30
. While I have not tried these products out yet, the Rapid Tone Day Moisturizer with SPF was included in my Sun Summit box. So, I am excited to try it out! :) Has anyone tried this yet? I would love to hear your thoughts!!!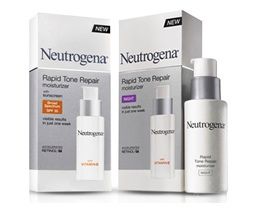 Neutrogena Sun Summit: Box Opening!!!
Today I am going to preview some items that you might be seeing in upcoming reviews and posts here on Pammy Blogs Beauty! Some of these items I have actually tried and love already! So, I will be sure to share my thoughts on the items that I am already familiar with (and LOVE!).
Inside the Box:
Neutrogena's Wet Skin Sunscreen Broad Spectrum SPF 50: This looks great! It is an Allure "Best of Beauty 2011" winner. This spray sunscreen is swim, humidity, and sweat resistant. This will be perfect for Summer days at the pool or beach. I am very partial to Spray Sunscreens. They are just so easy to apply!
Neutrogena Beach Defense Water & Sun Barrier Lotion SPF 70: This is a new product from Neutrogena! It is formulated to defend against signs of water damage. It has a very high SPF that is perfect for the beach. Can't wait to use this on our next beach trip!!!
Neutrogena Wet Skin Kids Beach and Pool Sunscreen with SPF 45+: This is another brand new product from Neutrogena!!! This sunscreen can be applied to either wet or dry skin. This is absolutely perfect for those re-applications at the pool. I always want to reapply sunscreen to my daughter after she is in the pool. Now I do not have to wait until she is fully dry. What a great idea for a product! This is going to be so useful!!!
Neutrogena's Pure & Free Baby Sunscreen Broad Spectrum SPF 60+: Yippee!!! I love this Sunscreen! Actually, it has always been my sunscreen of choice for my baby girl and I have repurchased it many times over! I love that it contains naturally sourced sunscreen ingredients. I just feel better about putting non-chemical sunscreens on my baby's sweet skin. She has inherited my super-duper fair skin. So, I must keep her protected!
Neutrogena Ultra Sheer Dry-Touch Sunscreen with SPF 85+: While I normally wear a moisturizer with SPF every day on my face, when I know I am going to be outdoors all day (like at the pool, lake, or beach) I wear a high SPF sunscreen on my face. I can't wait to try this! It promises a lightweight and clean feel and is water resistant up to 80 minutes (not like I ever get my face wet in the water anyways, lol!).
Neutrogena's Healthy Defense Daily Moisturizer with Sunscreen (SPF 50): This is a daily moisturizer with included SPF. I have actually used the Healthy Defense line in the past but it was years ago (and I don't recall the SPF being that high back then?). Anyways, I recall liking this moisturizer. So, I am excited to re-familiarize myself with it. Plus, an SPF of 50 for everyday use? That is brilliant! Especially for those of us living in a warm and sunny climate.
Neutrogena's Rapid Tone Repair Moisturizer with SPF 30: Like I mentioned earlier, this new product can help to repair past damage while also protecting you from further damage. It contains both Retinol and Vit C! Looking forward to trying this out! If you need to wear an SPF every day, you might as well wear one with retinol! You can repair your skin and fight aging while getting your daily dose of sun protection. :)
Neutrogena's Healthy Skin Compact Makeup with SPF 55: Ooooh! I so totally want to try this but the shade they sent is too dark for me. Looks like my Mom will get to test this one out first. :) I love the idea of a daily makeup that has such a high SPF!!!
Neutrogena's NEW Ultra Gentle Daily Cleanser: Yipee!!! *doing a happy dance* This is my hands-down favorite cleanser!!! Actually, I reviewed this a couple month's ago and even included it in my Desert Island post (top 12 items I can't live without). This is such a gentle cleanser! It rinses clean and has such a soft and lovely smell. If you are looking for a great gel-based cleanser. I totally recommend this one! :)
Neutrogena Oil-Free Cleansing Wipes in Pink Grapefruit (for acne-prone skin): I am so excited to try these!!! My combo skin gets much more oily in the Summer (and I become more prone to breakouts). These cleansing wipes look promising!
Have you tried any of these items? I would love to hear your thoughts! Please let me know if you need any more product information as I have access to Neutrogena and can ask them your questions (or try to answer on my own).
I look forward to reviewing more products from Neutrogena and learning more about the science behind their products!
As always, thanks for reading!
XOXO!!!