Affiliate Link
Press Sample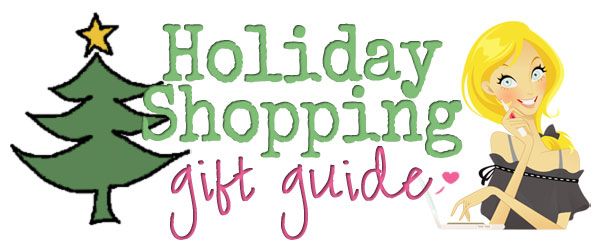 My
Holiday Gift Guide 2014
continues! This time I would love to share with you some *adorable* bath treats from one of my very favorite bath & body brands:
LUSH
. Every year I look forward to
LUSH's Holiday Collection
. Not only are LUSH's Holiday bath treats adorable, they smell amazing, too! If you are looking to create a super festive bath gift basket or even if you are just looking for a little treat for yourself (bath bomb!), LUSH might just have something for you. Even more exciting, this is LUSH's biggest Holiday Collection to date with 38 Limited Edition Products and 42 Gifts!
If you have never been to LUSH or tried a LUSH product, you will see something different here. The bath items like bath bombs and bubble bars are not packaged. These items are literally too cute to hide in a package. They are meant to be package-free! Plus, this makes them super cute additions to gift baskets. No matter what your Holiday shopping budget, you are bound to find something in your target budget as the prices range from about $15 to $100.
I had the chance to try out a few items from LUSH's Holiday 2014 Collection. To find out more about this awesome collection, please click "read more" below!
LUSH Holiday 2014:
Indulge yourself with some adorably cute bath treats! :) There really is no better time than the winter to take a nice bath. So, why not indulge with some of these cute items from LUSH!
Butterbear Bath Bomb: LUSH took one of their bestselling bath bombs, Butterball, and transformed it into this *adorable* bear shape for the Holidays! This Butterbear bath bomb contains cocoa butter flakes to keep skin soft and hydrated! Plus, the lingering Vanilla scent is amazing!
Dashing Santa Bath Bomb: This citrusy scented bath bomb looks like a running Santa and it literally "dashes" around your tub as it melts! The bath bomb is scented with bergamot and orange absolute. It also releases some "snowflake luster" which gives your water a sparkle! A very festive and cute bath bomb!
So White Shower Gel: The So White Bath Bomb is a LUSH Holiday best-selling favorite. So, this year LUSH adds the So White Shower Gel! The scent is amazeballs: apple infusion with soothing rosewater and uplifting bergamot. The scent lingers and it gets you nice and clean!
Snow Angel Bath Bomb: This is a Bath Bomb/Bath Melt hybrid. I love the delicious marzipan fragrance (same scent as Snowcake soap!). This makes your bath water beautifully glittery and leaves you super duper moisturized!
Snowman Fun: Do you want to build a snowman...it doesn't have to be a snowman...Snowman Fun is just that: creative fun for your tub! This mold-able product (soap/shampoo/bath bubbles) can be transformed into shapes like clay. Be as creative as you want and feel like a kid in your bathtub (or, it makes a great gift for the kids in your life, too!). Plus, it smells amazing and really does work well as a soap!
First Snow Dusting Powder: I have always been a fan of LUSH's dusting powders. This new one is extra special because it is filled with festive glittering sparkles! I will fully admit to being a fan of body shimmer and sparkle. So, I am having so much fun using this! I like layering the powder over body moisturizers to "seal in" the moisture. I love the citrus scent, too. This really is a pleasure to use. It just gives your skin that "extra special something". You will feel pampered and pretty using this!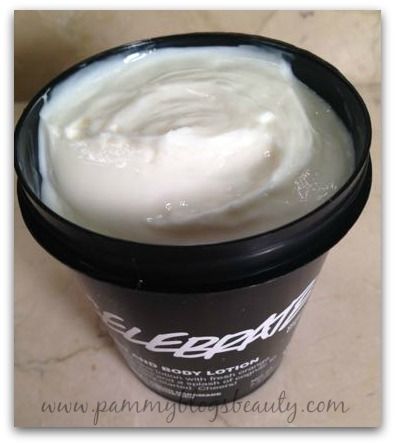 Celebrate Hand and Body Lotion: This is a super luxurious hand and body cream that is perfect for winter-dry skin. Ingredients like Almond Oil and Cocoa Butter give your skin a great dose of hydration. The scent lingers for hours with notes of orange flower and champagne.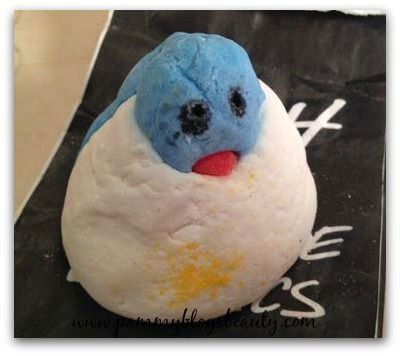 The Christmas Penguin: OMG! Just look at this one...so darn cute! This adorably cute bubble bar creates beautifully scented orange flower/bergamot bubbles! The cuteness is really hard to resist! :)
There are so many more products than these mentioned available for Holiday 2014 at LUSH! These bath treats make great stocking stuffers, are cute to include in gift bags/baskets, and even make a great treats for yourself. There are so many fun items to choose from. Why not make your bath-time extra special with these festive treats!
Have any of these items caught your eye? I would love to hear your favorite
LUSH Holiday
item if you have done some LUSH shopping this year or in previous years for the Holidays!
Affiliate Link