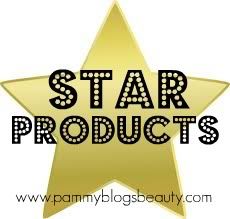 Hello Beauties!
Its (past) time for my monthly favorites or monthly "Star Products" post! I am in the midst of back-to-work after having a nice long summer off. So, please excuse me for being a few days late on posting my July Star Products post! :)
The summer July heat in Georgia has had me reaching for good skincare to fight and treat mild breakouts and glowy/lightweight makeup to look fresh and pretty. So, what made my list? Keep reading after the jump break to find out!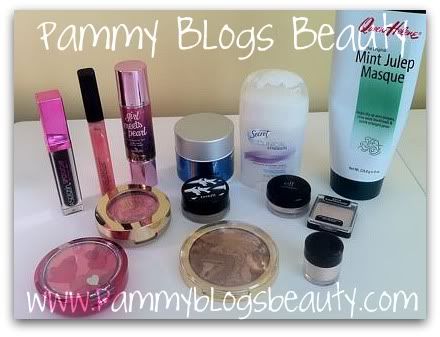 My month of July was filled with travel and lazy days by the pool. Since I have not been at work, I really have been opting for a very light and natural look with my makeup. Just the basics: Blush/Bronzer, a simple wash of color for eyeshadow, sheer lipgloss, and mascara...that's it!
Pregnancy has my hormones raging and has increased my tendency to breakout. But, my skincare choices are limited because many products that I have used in the past to treat breakouts is on the no-no list during pregnancy. Curious as to what is safe to use skincare-wise during pregnancy? Be sure to check out fellow blogger and friend
Christine
from
15 Minute Beauty Fanatic
's post on
Pregnancy-Safe Skincare.
So, between my pregnancy and the raging heat in July, my poor skin went through a bit of a breakout phase. But, luckily I found some *great* products to help with that! So, now my skin is back to normal. Whew!
Let's start with Makeup! Here are the items that made my July Star Products list!
BeneFit Creaseless Cream Shadow in Tattle Tale: OMFrigginG!!! I am *in love* with this cream shadow! This has been my go-to shadow for the past few weeks. Most days I just swipe this on my bare lids...and that is it! Just a little mascara and my eyes are good to go for a super natural, yet pretty, look! I just dab it right on with my fingers. The scent? Divine!!! It reminds me of frosting. So yummy! I plan on reviewing this baby soon!
Milani Baked Blush in Dolce Pink: What a pretty pink blush! I have been loving this! Be sure to check out my Milani Baked Blushes review!
Physicians Formula Happy Booster Blush in Rose: Well, ya'll know that I love blushes! :) I have been into pinks lately (see above) and this one is such a bright and pretty pop of color. Check out my Physician's Formula Happy Booster Blush review.
Napoleon Perdis Bronze Patrol Bronzer: This bronzer is just gorgeous! The color is just so perfect. It always perks up my color with a sunny glow and gives me subtle definition. I just swirl my brush on the pan, tap off excess, and lightly dust in the "3" pattern over my face. Read my full review on Napoleon Perdis's Blush and Bronze Patrol here.
BeneFit Girl Meets Pearl Liquid Pearl Highlighter: The lovely pink shimmer looks just beautiful on the tops of my cheekbones. I apply just a very small dab, blend, and go! It is the perfect finish. My husband has even been complementing me on how "glowy" I look lately. Yes, I am sure he thinks that I have the pregnancy glow (awwh!)...but, it is probably just this product doing its magic! Read my full review on BeneFit's Girl Meets Pearl.
Smashbox Lip Enhancing Gloss in Scoop: I got this beautiful sheer gloss in the Smashbox All Day Beauty Kit that I got around the holidays. This gloss is ideal when you want a natural look. It is sheer and moisturizing without being sticky. So pretty. Check out my Smashbox All Day Beauty Kit review here. There were a TON of great items in this kit!
LASplash Spotlight Mascara: After testing out this product this past month, I am continuing to use and love this! Sure, it is fun that it lights up. But, what I really love is that it separates without clumping, doesn't smudge, and gives great definition. I am so excited to discover this fabulous and affordable makeup brand! Check out some of LASplash's other offerings in this post.
e.l.f. Mineral Eyeshadow in Elegant: This has been such a go-to eyeshadow for an all-over wash of color for summer. It is a lovely and shimmery buttery champagne shade. Totally pretty! I always apply this over an eyeshadow base to increase wear.
L'Oreal HIP pigment in Exciting: When I am not reaching for e.l.f.'s Elegant, then I reach for this. It is a very light pinkish beige with iridescent micro shimmer. I also love this one as an all over wash of shadow.
Wet n Wild Brulee Eyeshadow Single: I know this one had made my Star Products List before. But, honestly, it deserves another mention. Especially since I have been using it almost every day. As I have mostly been doing sheer washes of sparkly color (see shadows listed above), I don't like to take those colors all the way up to the brow. So, I use this Brulee right under the eyebrow and I use the sparkly shade everywhere else. This is the best go-to shadow for brow bones, to blend out color or correct mistakes, or just for evening out your lid color. So perfect and only $2!
And now for the non-makeup items:
Your Best Face (YBF) Prep Brightening Exfoliant: I adore this YBF microdermabrasionYBF's cutting edge skincare! If you want to hear more, check out my recent review of YBF Prep here.
Queen Helene Mint Julep Masque: With those hormonal pregnancy breakouts, I was searching for a good product to spot treat my problem areas. But, with the huge list of pregnancy skincare no-no's (including all my previous go-to active ingredients such as salicylic acid and benzol peroxide), I was at a loss until I found this product! The active ingredient in this is Sulfur. The sulfur works with the zinc to draw out impurities and heal breakouts. You can use this as a mask. But, typically I just apply to spot treat and leave it on overnight. Fabulous stuff! It comes in a HUGE tube and is only about $3 at the drugstore. Can't beat that! I seriously think this could be a new Holy Grail product!
Last, but not least: Secret Clinical Strength Antiperspirant: I know what you are thinking, "She is really going to talk about deodorant???" Well, yes, I am! I keep mentioning those pregnancy hormones. Well, they have not only increased my breakouts, but also my perspiration. Between that and the Georgia heat, I need something super strong and effective. This Clinical Strength Secret has done the trick. It works differently that typical deodorants. You apply and let it work overnight. I apply "regular" Secret deodorant in the morning.
As always, thanks so much for reading! If you are interested in an in-depth review of any of the products that I mentioned, please let me know in the comments below! Also, while I don't normally publish comments with links, I will make an exception if you have posted a
Monthly Favorites Post
on your blog and you want me to link it below! :) I would love to read what you are all loving this month! So, please feel free to comment with your favorites or link!