Affiliate Link
Press Sample
Do you need a little extra something in your morning routine? How about a yummy new toothpaste? Sure, brushing your teeth can be a total chore...especially when it is 8:45 in the morning and you need to brush before you run out the door to do preschool drop off. Yes, I do tend to rush my brushing routine...but, if I brush with something "fun" like
Marvis toothpaste
..I can make it totally enjoyable!
I am a big fan of the old fashioned apothecary packaging. What is even better than the cool retro look of the packaging is the great toothpaste inside. I got to try out 3 flavors of
Marvis Toothpaste
recently and I honestly enjoy them all: Marvis Classic Strong Mint, Marvis Aquatic Min, and Marvis Cinnamon Mint. If I was hard pressed to pick a favorite, I would have to say it is the Cinnamon Mint as I am such a fan of cinnamon flavors.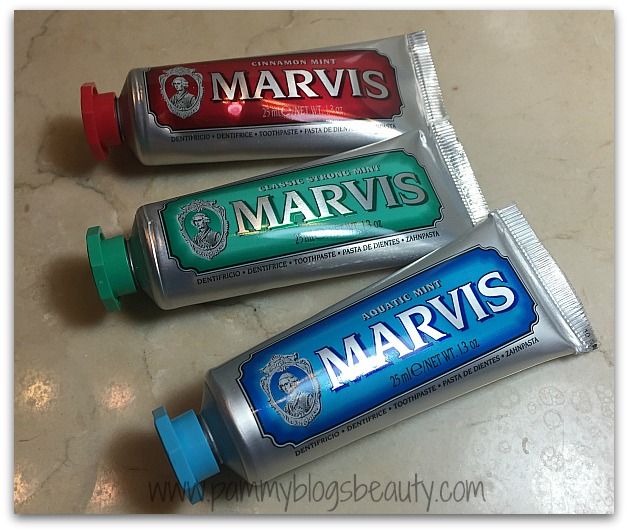 These
Marvis toothpastes
get my mouth super clean and leave my breath feeling very fresh. I find that they give my mouth a tingling fresh feeling after brushing. Plus, I feel that the scent lingers and gives you fresh breath for longer than a typical toothpaste. I am now a big fan of Marvis Toothpaste!
Affiliate Link