Affiliate Link
Press Sample
Have you ever explored the Italian makeup brand Layla? I have long been a fan of their polishes. Now, I am discovering their range of makeup starting with their lipsticks!
LAYLA COSMETICS is an Italian company based in Milan, the capital of fashion, which has produced and distributed its own high quality brand for over 60 years. It is the only Italian company that manufactures and markets its nail polish and also a wide range of make-up.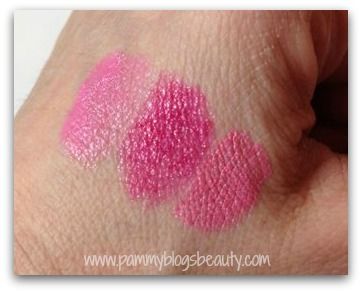 Ceramic Shine Lipstick will give volume and reshape your lips, granting a brand new hydration and new sensual volumes. Ceramic Shine will prevent your lips from chipping, drying out and will develop a leading protective role improving the cellular repairing. Your lips will appear more turgid, smooth, and naturally soft. Presented in an elegant and modern case, this lipstick will follow you in all your adventures, ready to brighten your make up.

I am so impressed with these lipsticks!!! First of all, the packaging is just beautiful! The silver tubes are elegant and certainly look very high end. For lipstick, I really prefer beautiful packaging. To me, lipstick is the one makeup item that always travels with you. I find that I really want to carry (and pull out and use) my lipsticks that have lovely packaging much more over my lipsticks with ho-hum packaging. Is that just me? Or do ya'll feel the same way? Sorry, I digress, back to these lipsticks...
Besides being beautifully packaged, the formula is very impressive! I find the pigmentation to be quite dense. These lipsticks lay down an amazing amount of color. I find these lipsticks to thick and smooth on the lips. They are not glossy; yet, they are also not dry. They are very comfortable to wear and they feel hydrating and smooth on the lips. Also, I find them to be incredibly long wearing. I can apply in the early morning and still see a lip tint on my lips after breakfast, a few cups of coffee, and lunch!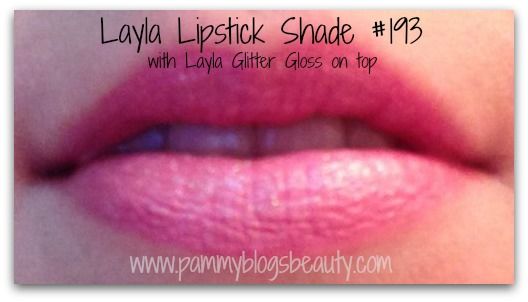 The Shades:
#61 is my favorite of these three! It is absolutely the perfect shade of soft matte light Barbie Pink (not "bright" pink, but Barbie pink). I really adore this pretty pink shade. It gives a bold pop of pink without being overly bright. It has the slightest hint of peach. The pigmentation is dense enough to cover my somewhat pigmented lips and transform them into this pretty shade.
#193 is a very similar color to #61 however it has a hint of lavender and is much cooler toned than #61. I would describe it as a matte petal pink.
#193 is a deep and softly shimmery cool-toned pinkish red. Wow! It is really beautiful and possibly my favorite red in my lipstick collection. While I am not typically a big "red lipstick" person, the pinkish tone of this red makes it much more wearable (for me, the non-red lippie person). Actually, I find that I am reaching for this pretty lipstick frequently! The shade really perks up my skin tone! If you are looking for a beautiful wearable red, I totally recommend this one! :)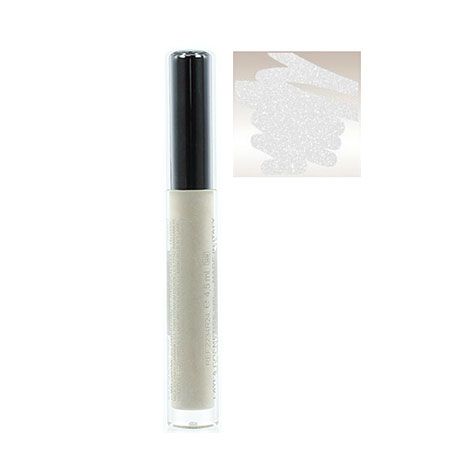 In addition to the
Layla Ceramic Shine Lipsticks
, I also tried out
Layla's Glitter Gloss
.
Layla's Glitter Gloss
is soooo fun! It really is "gloss in glitter" meaning: it is mostly glitter with a bit of gloss. It is a shiny and somewhat sticky gloss with white-ish iridescent micro glitter. The glitter is dense! So, it feels a bit gritty on your lips. However, it packs a mega glitter shine! I like putting a pop of this towards the center of my lips for a mega-glittery effect. To me, this is a "going out" lip gloss. A great option when you want to give a wow-effect to your lips. So fun!!!