Creative nails are just so "now"! What is a classic French Manicure lover to do? Throw in the towel? No need to get that drastic! Just try these modern twists on the classic French Manicure: The "un" French Manicure! This is a great new take on the Matte trend with a classic French twist!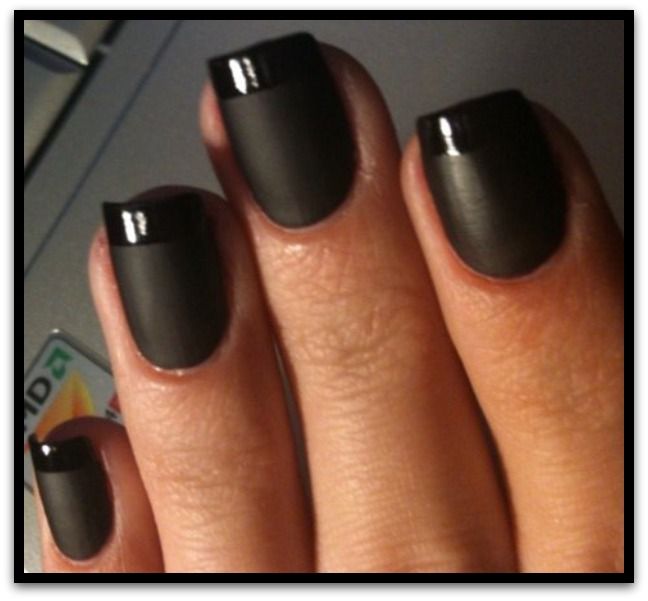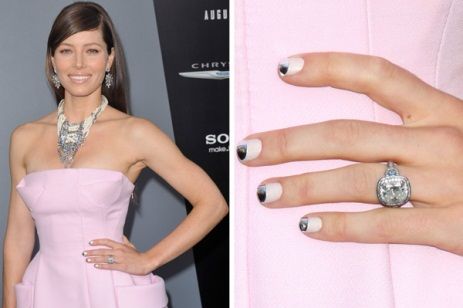 Layla's PR team recently scent me these two looks posted above. Do you want to try to recreate this manicure that Jessica Beale recently sported or a similar look? Try using a matte finish polish like
Layla's NEW Soft Touch
(matte textured polish) for the base and a shiny finish polish like Layla's Ceramics Effect to create this unique nail look.
I love creating an "un-French" manicure with these beautiful matte polishes! The overall effect is subtle yet striking. I like using polishes in the same color family with only a difference in finish to define the french tip. For my Nail Of The Day (NOTD), I used Layla's Soft Touch Effect Polish in shade #07 as the base and OPI's I'm Really Not a Waitress (as I do not have a Layla Ceramics Effect Polish) on the tips. So pretty! Layla's shade #07 is a beautiful matte shimmery deep red shade. Just beautiful!
What are Soft Effect polishes?
Layla's Soft Effect polishes are matte textured polishes. They have a slightly gritty feel and are packed with beautiful shimmer. It is interesting to me how a polish can have shimmer yet be matte at the same time! This polish does this very well! It looks shiny when it is first applied. It dries very quickly into a matte finish.
Here is how:
Apply the new Soft Touch to a clean nail bed that has been filed down, no top coat needed
Apply a second coat, we love Noir Black!
Just to the tip apply the New Layla Ceramics Effect in Black Star
Clean up any smudges with a q-tip dipped in remover
Viola! Have a fun and funky "un" French Mani in minutes…no top or base coat needed!
I find Layla polishes to be incredibly quick and easy to work with. They are specially formulated to work without a base coat. I am able to get full and beautiful coverage in one coat! Not using a base nor top coat makes this pretty much the quickest and easiest manicure that I can whip out! Literally, this look takes me only about 2 minutes to complete!
I just love the elegant and subtle look of the "Un-French" Manicure! Plus, if you don't want to go "totally matte", this gives your look a little bit of shine while still rocking the matte trend.
Thanks for reading!
XOXO!
of the Layla polish
the OPI polish