Have you missed us?! We didn't go into a winter hibernation, although that would have been amazing! Instead, MABB collectively decided to take a mini-break from the bi-weekly questions in order to spend more time with our families over the holidays. But now we'll be back to normal! Thanks for your patience and understanding! We are excited to be back with our bi-weekly question!
- - - - - * - - - - -
Each Wednesday, the
Metro Atlanta Beauty Bloggers
answers a beauty-related question just for fun!
This week's question is...
What was your favorite beauty item that you received over the holidays?
The
Holiday 2012 Collections
were absolutely amazing this past season!!! Many of you followed my Holiday Shopping gift guide series. So, you know that picking a favorite is hard. So many pretty things! However, if I had to choose, I must pick
Laura Mercier's Glamour Wardrobe
as my favorite single item. This has become my most reached for palette for sure. It is absolutely perfect!!! The shadow assortment? Perfect! The Cream Blushes? To die for! There are just so many great things about this amazing palette!!!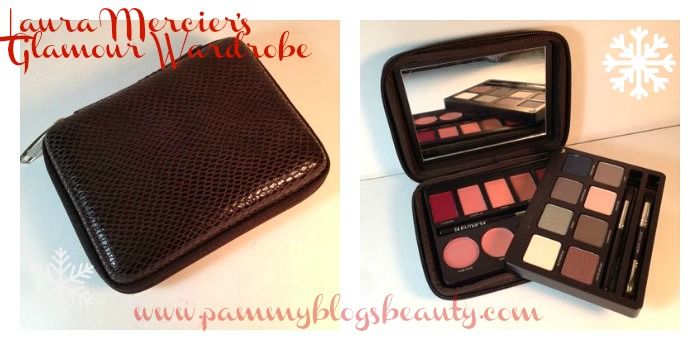 I won't launch into a full review as I have already reviewed this palette in detail. If you want to read the scoop, please check out this post:
Holiday Shopping 2012: Laura Mercier's Glamour Wardrobe
. However, I will re post some pictures (so that you may feat your eyes on this awesome palette) and "The Skinny"! If you want to see swatches, be sure to jump to my full review post. :)
The Skinny:
Dual Decker Palette for Eyes, Cheeks, and Lips: Contains 8 Shadows, 5 lippies, and 4 cream face products (blushes, bronzer, and highlighter).
Retails for $98 (retail value of $256)
Still available online! It appears to be *on sale* for $58 at Neiman Marcus and Nordstrom! This palette is a steal for $58!!!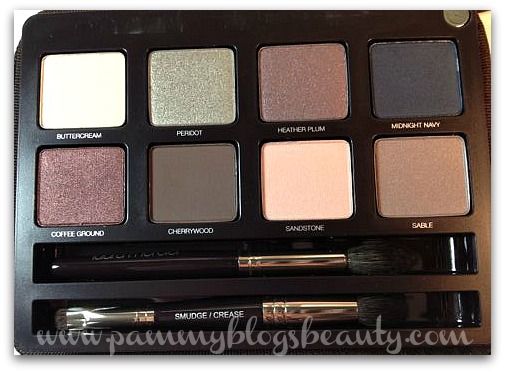 Laura Mercier is one of my all-time favorite makeup brands. The quality of the products is just stellar. You get beautiful pigmentation for shadows and rich creaminess for the cream cheek and lip products. Plus, the packaging is extremely luxe and sleek.
This palette is not only an everyday favorite, but also an amazing palette to take with you when you travel. You can have everything you need in one place!
Thanks so much for reading!!! I would love to hear what your favorite beauty item was from the Holiday Season. Did you purchase it yourself or get it as a gift? My family and friends do not tend to get me beauty gifts as they know that there is not anything that I really "need", lol! So, mostly I purchase beauty items for myself. :)
XOXO!!!
- - - - - * - - - - -
Be sure to check out the other Metro Atlanta Beauty Bloggers' answers! I just love each of the girls in this group!!! So, be sure to check out there cute blogs! :)
Ashley Elizabeth
from
Ashley Elizabeth's Beauty Blog
Emma
from
Manicurity
Harri
from
TrailerHood Chic
Mandy
from
MandysSecrets
Missy
from
Gnarly Gnails
Pam
from
Pammy Blogs Beauty
Quinn
from
Mama Fashionista
If you would like to see previous questions and answers, you can do so by viewing the
Question Archive
here
.
If you're a beauty blogger in the Metro Atlanta area and would like to join us, please visit our website! We would love to connect with you!