Who wants to spend a lot of time drying their hair? Not me! My hair is long and thick and it seems to take forever to dry. Not to mention, I am almost always in a hurry when I am getting ready. Shaving a few minutes off of my get ready routine is always a priority!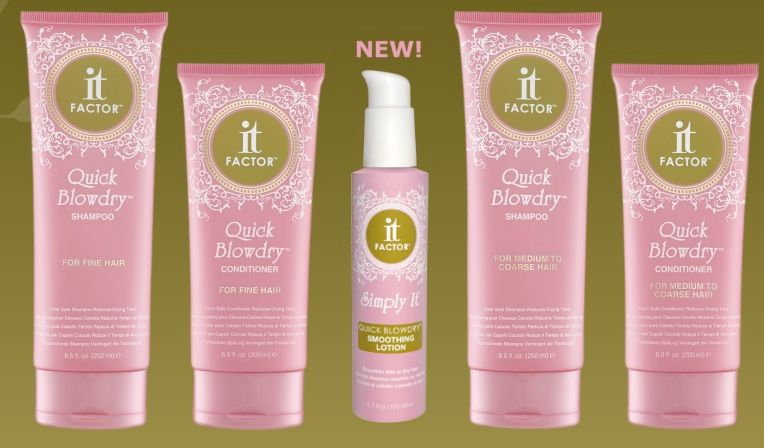 Enter It Factor products. This hair product line is designed around reducing blowdry time. I am a huge fan of the
It Factor Quick Blow Dry Shampoo and Conditioner for Medium to Coarse Hair
. If you missed my previous review, be sure to check it out! The Shampoo and Conditioner combo shaves a few minutes off of my blow dry routine. Plus, the products smell amazing!
So, when I found out that It Factor came out with a Quick Blowdry Smoothing Lotion, you know that I just had to try it out! To find out how I like
It Factor's Simply It Quick Blowdry Smoothing Lotion
, keep reading!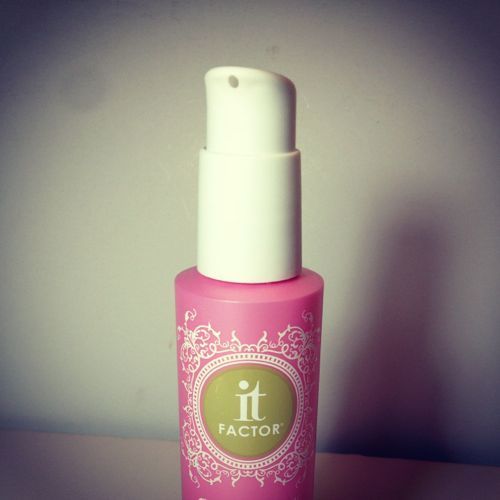 I almost always use a blowdry lotion. My hair is highlighted as well as dry and damaged. I always need some sort of smoothing cream to soften and protect my hair while I blow dry. If a product can reduce my dry time? All the better!
What it does:
Smoothes wet and dry hair
Significantly reduces drying time
Eliminates frizz, static and flyaways
Repairs, nourishes & strengthens
Color and keratin treatment safe
UV & heat styling protection
Gives curly and hard to manage hair softness and style control
Provides all day soft style hold
Adds softness and bounce to lifeless hair
Never sticky & won't build up
Perfect for all hair types and conditions
The Skinny:
A 5.1 fl oz bottle retails for $21.50 at salons.
How Does It Work?
Like the Shampoo and Conditioner, It Factor's Simply It Quick Blowdry Lotion works by using Simply It's Vapor Boost system to reduce drying time by 50%. What is the Vapor Boost System? The Vapor Boost System
speeds up the natural process of evaporation by reducing the bond between water and the hair shaft. When heat is applied, the water releases from the hair more easily and turns to water vapor more quickly...in a fraction of your normal blow dry time.
The Product Itself:
The product is a cream. The scent is to-die-for amazing! It smells like apples and it leaves my hair smelling so good! The cream is moisturizing without being greasy. I can apply up to 3 pumps worth to my long hair without making it look greasy nor weigh it down. Since my hair is dry and damaged, I still feel that I need to use a leave-in conditioner and shine serum. If your hair is in better condition than mine, this Quick Blowdry Lotion might be the only hair finishing product that you need.
How to Use and Results:
You can use this product on wet or dry hair. It works on dry hair to boost shine and tame frizz. On wet hair it provides heat protection while conditioning and holding your style. I like to use about 2 pumps worth on damp hair. I just smooth it in after I towel dry and then I comb through. Typically, I like to let my hair air dry until it is about 50-75% dry (to reduce damaging effects of blow drying) and then I finish it off with the blowdryer. Even with air drying, my typical dry time can reach up to 15 minutes! When I use this blowdry lotion, I can cut about 4 minutes off of my routine!
I am really happy with this product! I am thrilled to have another item in my routine to shave minutes off of my getting ready routine. Gotta love that!
Thanks for reading!
XOXO