Have you explored the
Boots No. 7
line lately at your local Target? In addition to some great new items for the Holidays, the brand has some really nice items in their permanent line.
I have been a fan of Boots since my Summer spent studying in England during my college years. For those of you not familiar with Boots or the No 7 line, it is the UK's #1 selling cosmetic brand! The No 7 Boots line of cosmetics and skincare has been around there for 75 years. The great news is that it is available here now at Target! I know this is not new news. It seems that No 7 items have been on the shelves here for a couple years now at least? Anyways, if you have not checked out this line, I highly recommend it it you are looking for good quality and affordable makeup and skincare.
This review is for two Stay Perfect Perfection Continue Eyeshadow Trios in the shades Romantic and Space Odyssey and two mineral lipsticks in Innocent and Pink Angel. To see more swatches, photos, and EOTD/LOTD please keep reading!
Boots No 7 Makeup Line: At a Glance
No 7
offers a full line of makeup: face, eyes, and lips! While I have yet to try any of their foundations or face products, I have been a fan of their lippies for awhile now!
Packaging:
One of the first things that I notice about this brand is its nice packaging! The line is really packaged much more like a high end brand than a drugstore line. The eyeshadow compacts are sleek and modern while being sturdy and well made. The lipstick tubes are simple and elegant. Very nice! I am always a sucker for great packaging!

Stay Perfect Perfection Continue Eyeshadow:
These are color coordinating eye shadow trios that are long wearing while being smooth and easy to blend and apply. There are about 14 shades available. I love the small oval compact! Very nice size for travel. These retail for $7.99 each.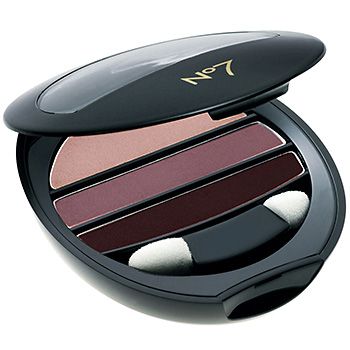 Space Odessey
(satin finish shadows in greyish blue, soft pink, and charcoal grey: side note,not sure if I got a newly packaged or mispackaged item as the shades look very different than what is pictured on the Boots website? and #40
Romantic
(wearable matte purples with a slightly luminescent lavender highlight shade).
Here is an EOTD (Eye of the Day) with the
Romantic
trio:
Mineral Lipsticks:
I tested out the mineral lipsticks in the shades Innocent and Pink Angel. These lipsticks are super creamy and moisturizing! I love wearing these!!! These lipsticks retail for about $10 each.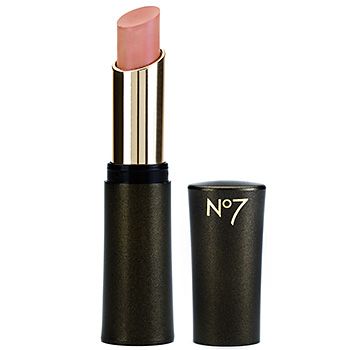 Shade: Innocent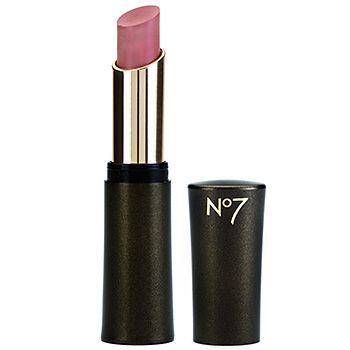 Innocent is a shimmery/frosty peachy pink shade. This shade is nice with my fair skin. :) Pink Angel is a soft medium rosey pink with some shimmer.
Have you gotten anything from Target's Boots No 7 line? If so, what did you get?
Thanks for reading!!!