Affiliate Link
Press Sample
There is still time to go out and get that last-minute gift! The best part? The gift set that I am going to talk to you about today, the
Majesty Travel Gift Set from Savannah Bee
is available at my favorite store...Target! ;)
Bees are near-and-dear to my heart. When I was growing up, my Dad had a major beekeeping hobby! Some of my favorite memories from my young childhood are of watching him tend to his bees (from afar!) and taking part in the extraction process. We even would make candles from the honeycomb and, of course, we always had homemade honey in our house.
So, you know that I get completely excited about any product that utilizes honey! Do you know what else gets me excited about this gift set? The purchase of these gift sets supports training to empower adults with developmental disabilities. Before staying at home with my kids, I worked as a Speech-Language Pathologist with Special Needs Children. Providing support to families with individuals with developmental disabilites is so important!
Let's dive into the details about this set! Please click "read more" below to find out more and to enter the Giveaway!!!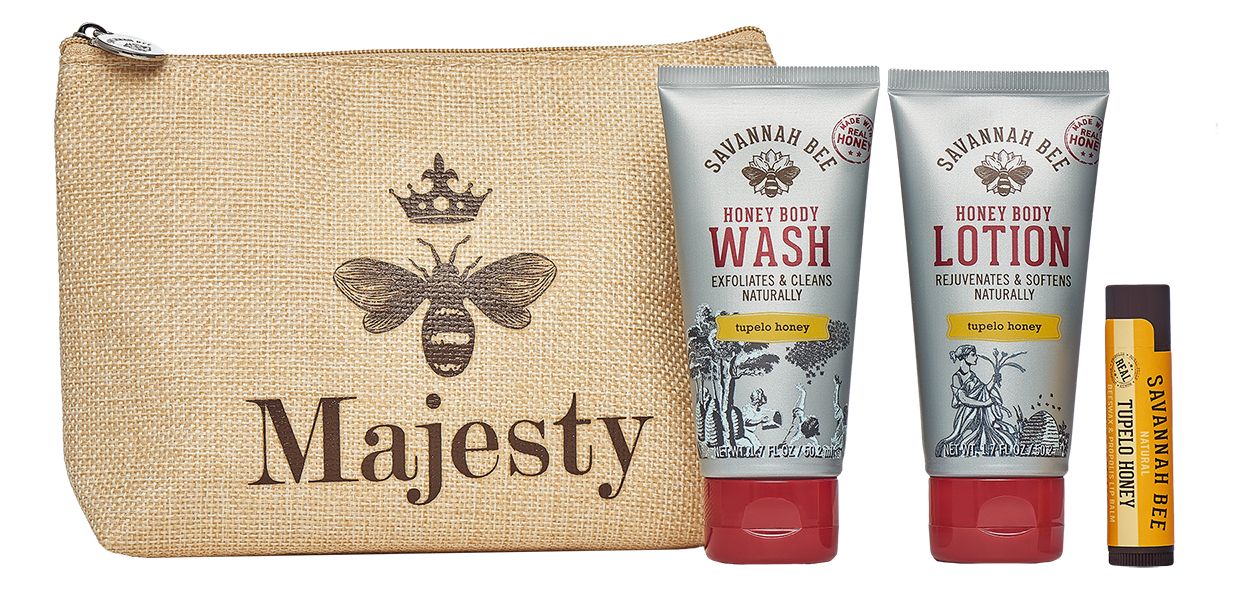 New Savannah Bee Gift Sets are now available in Target stores nationwide. Each Queen Bee 'Majesty' canvas travel bag includes a Honey Body Lotion, Honey Body Wash, and Beeswax Lip Balm in three fabulous scent lines. These Luxurious products are made with all natural essential oils, no parabens, no petroleum-derived ingredients, and are never tested on animals.
Includes: Lip Balm, Body Lotion, Carrying Case, Body Wash
Used For: Soothing, basic cleansing, Moisturizing
For Use On: Whole Body
Scent: honey, citrus, Lavender
Health Facts: Sulfate-free, gluten free, Talcum-free, Petroleum-free, sodium lauryl sulfate-free
Giveaway:
The Prize: One will will get the Majesty Savannah Bee Gift Set!
Rules: To enter, please fill out the Giveaway form (Rafflecopter Form) below. Giveaway for 18 and older. Contest void where prohibited. Giveaway ends Jan 6th 2016. Giveaway subject to availability. Prize not redeemable for cash. False entries will be disqualified.
Affiliate Link