Affiliate Link
Press Sample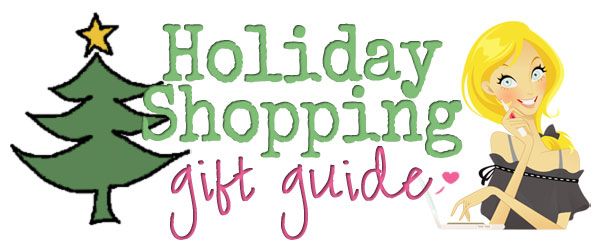 My Holiday Beauty Gift Guide 2015 continues with some great ideas from tarte!
Are you still Christmas Shopping like me? Just when I think I am almost done, I remember more gifts and supplies that I need to get for the Season. I love checking out blogger gift guides to get some good ideas for all of the people on my list.
tarte has a fabulous lineup for the Holidays! From their gorgeous makeup palettes, to collections of lippies and blushes, to Limited Edition and specially packaged Bestsellers, their beauty gifts are sure to delight any beauty-lover! I had the pleasure of previewing a couple items and pretty much swooned over them. :)
Tips for Buying Beauty Gifts:
It can be hard to buy a beauty gift! Everyone has their own tastes and opinions when it comes to beauty items. So, it is great to go with something highly recommend and universally adored. When you keep hearing about an item over and over...there really must be something good about it. That is how I feel about the
tarte Maracuja Oil
. Plus, when you add in the beautiful Limited Edition packaging, it makes it an excellent gift! As far as palettes...there are just so many out there! So, I like going with neutral shades in a useful assortment. The tartelette palette is a makeup collection essential!
Holiday 2015 with tarte:
I have been dying to try
tarte's Maracuja Oil
for ages. Actually, I will let you in on a little secret, I have become obsessed with facial oils. After avoiding anything with "oil" in it for ages for fear of breakouts. I have officially jumped on the facial oil bandwagon. You see, oils are not so bad after all! Actually, they nourish my skin like nothing else. Plus, I have been able to use oils, pretty much across the board, without flaring up acne or breakouts.
I have long heard about how amazing
tarte's Maracuja Oil
is. Many beauty gurus, bloggers, and magazine editors swear by it. So, when I saw the drop-dead-gorgeous packaging on their Limited Edition tarte Maracuja Oil...I knew that now was the time to try it! I mean, the bottle is purple with a blingy cap...all boxed in a gold sparkly box. This is right up my alley. Super girly and pretty! It is so pretty that I am actually storing it right on top of my bathroom counter in this beautiful box.
About the Oil Itself:
Tarte's Maracuja Oil
is packed with essential fatty acids and Vitamin C. The oil ingredient is actually called Passiflora edulis seed oil. It is super hydrating and nourishing for your skin.
How I Use:
I apply 2 drops at night after I gently cleanse my face and pat it dry. This is my step after cleansing but before serum and/or night cream. To apply, I dispense the drops onto my fingertips and then gently pat the oil onto my face. I use any excess on my cuticles. The oil sinks right in and feels lovely! Sometimes I use it during the day, too (after cleansing and before my facial sunscreen).
The Results:
I am so impressed with this amazing Maracuja Oil from tarte! I love how non-greasy and fast absorbing this oil is. My skin looks radiant and feels super soft. I feel like it has the ability to plump my skin and smooth out my fine lines. I do tend to reach for this oil rather than the other facial oils in my collection because I love the results *and* because I am obsessed with this beautiful bottle. The fact that it is sitting out on my bathroom counter encourages me to use it. That certainly helps on nights when I am very tired and not wanting to prolong my skincare routine. :)
This is the ultimate essential palette! I think that every girl needs a matte neutrals palette. The
tartelette palette
is a gorgeous and sleek all matte eyeshadow palette that features 12 new shades. Like many tarte products, these shadows feature their trademark Amazonian clay which delivers amazing pigment and extended wear. I am obcessed with it! As a neutrals-girl at heart, I can create looks to my heart's content with this palette. Not to mention, I love the sleek purple and gold packaging. Awesome for easy storage and non-bulky for travel.
Free Spirit (Cream)
Force of Nature (Nude)
Dreamer (Warm Brown)
Multi-Tasker (Chocolate)
Caregiver (Pale Pink)
Natural Beauty (Mauve)
Best Friend (Mulberry)
Bombshell (Dark Plum)
Super Mom (Ivory): Yes, as a SAHM, I love this name! ;)
Wanderer (Light Brown)
Power Player (Taupe)
Fashionista (Black)
Affiliate Link