Affiliate Link
Press Sample
As much as I love my high-end makeup goodies, nothing beats a great deal! I have so much fun scouring the ads and my coupons to find the best deals on drugstore makeup. CVS is probably the drugstore that I know the best since it is my closest one and I get all my family's prescriptions there. If you are a makeup lover and you like shopping at CVS, signing up for their Beauty Club is a must!
Have you signed up? Here are some details about the program:
Beauty Club members receive ongoing beauty benefits/savings, including:
$5 ExtraBucks® Rewards for every $50 cumulatively spent on qualifying beauty products
10% off beauty shopping pass at enrollment
$3 ExtraBucks® Rewards on the member's birthday
Convenient access to NEW beauty products from leading brands, including dermatologist-approved brands in the Healthy Skincare Center and exclusive-to-CVS brands like the Essence of Beauty fragrance, bath and body line, and the Nuance Salma Hayek beauty collection
In-store, beauty shoppers can receive personalized consultations and product advice from Beauty Consultants
Online, beauty shoppers/fans can access deals, expert how-tos, beauty giveaways, etc. at CVS.com, Facebook.com/BeautyClub and Twitter.com/BeautyClub
I am in the process of testing out and sampling quite a variety of new products from CVS. Hey, when I am waiting for a prescription to be filled, I absolutely can't resisit shopping the beauty department's new product displays. I love seeing all of these fun new products from my favorite drugstore brands like Maybelline, Olay, Rimmel, L'Oreal, essence of beauty, Lumene, La Roche-Posay, Vichy, Simple, and and many more!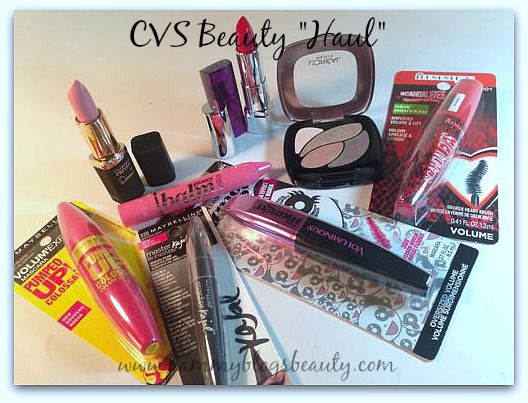 What are some of my recent makeup faves from CVS?
L'Oreal Glossy Balm in #230 My Babydoll: This is the perfect glossy (like the name suggests) light pink color. It is just pigmented enough to lighten my lips to this lovely pink shade. I am honestly wanting to wear this one every day!
Maybelline Master Kajal Cream Kohl Eyeliners: I have these in 2 colors: Charcoal Skies (grey) and Onyx Rush (black). I really like the unique shape and find them to be so super smooth and easy to apply.
L'Oreal Colour Riche Eye Shadow Quad in #230 Perpetual Nude: What a pretty little palette. I love wearing quads for everyday shadows as you just grab it and apply (no need to hunt through my collection to find shades, this saves time!). This quad is an assortment of soft and shimmery neutral shades. The shadows are of about medium pigmentation.
L'Oreal Colour Riche Lipstick Collection Privee by Doutzen in #600 Doutzen's Nude: OMG! What a gorgeous pinky nude shade. I love this!
Curious about upcoming drugstore skincare testing? Here are some of the items that I am about to try out! Please let me know if you see any items here, in particular, that you want me to review. Or if you have tried some of these, please let me know your thoughts!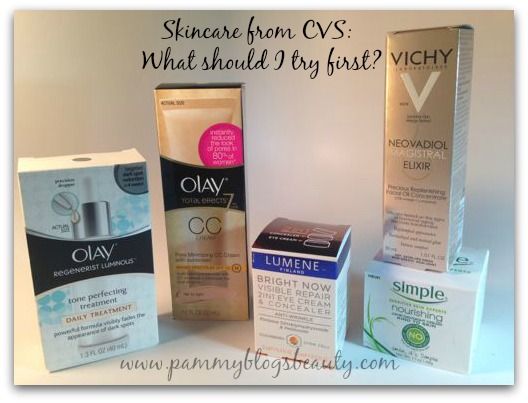 Have you had a recent CVS beauty haul? I would love to hear about what you got? Have you done a recent CVS haul blog post or video? Please link to it in the comments below! :)
As always, thanks for reading!
XOXO!!!