Affiliate Link
Press Sample
Have you seen the new Pixi products at your local Target? They have some fabulous new items for the Spring/Summer 2014 season! I had the chance to try out a variety of items from the new lineup and am excited to share with you my very favorites of the collection! You all know that I love Pixi Beauty...well, I must say, I am really loving their new assortement of products. There are some real stand-outs products for me!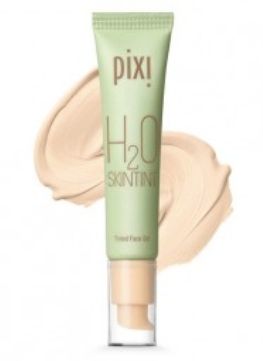 Pixi's H20 Skintint
:
This new Pixi H20 Skintint might just be my favorite product from this new Pixi lineup! In the midst of all of the BB and CC creams on the market, Pixi's H20 Skintint offers something really different. It is a tinted water-based face gel. It is super lightweight and absolutely perfect for the warm-hot weather of Spring and Summer! This product is light feeling as a tinted moisturizer in gel form, yet it gives a bit more coverage than your average tinted moisturizer...the coverage is sheer yet it just somehow perfects your skin. It leaves you ever-so-slightly dewy. I love the look of my skin with this product. I do need some additional concealer to cover redness around my nose and under my eyes when I wear this. Skintint is super easy to wear and is perfect for a naturally beautiful Spring and Summer makeup look! Oh, and I just love the packaging: cute and convenient pump tube!

The Skinny:
Pixi's H20 Skintint comes in 3 shades: Cream (neutral light tone), Nude (neutral medium), and Warm (neutral deeper tone). I wear the shade Cream.
Retails for $24.00 for a 1.18 fl oz tube.
Shea Butter Lip Balms
:
I love these new Pixi Shea Butter Lip Balms on so many levels. These are uber-hydrating while also giving your lips a hint of sheer color. They are just so fresh and easy to wear for the warm weather when I am going for a non-fussy makeup lip look! Plus, I adore the yummy cocoa-butter like scent of the product.
I tried these in a variety of shades including Sheer (clear), Natural Rose (soft rose-mauve), Coral Crush (Papaya Coral), and Ripe Raspberry (Pretty Raspberry Pink).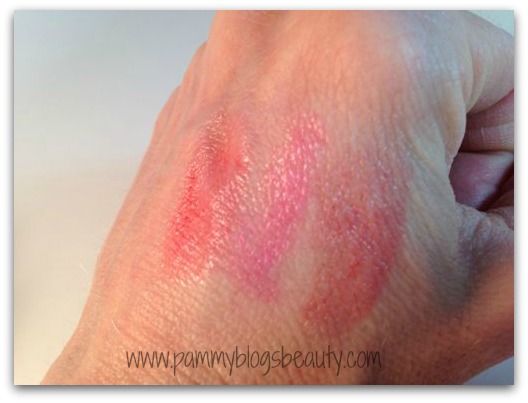 I have one of these balms stashed everywhere...my purse, my diaper bag, my vanity table, etc. I apply throughout the day and they keep my lips hydrated and soft. Love, love, love them!
The Skinny:
Pixi's Shea Butter Lip Balms come in 6 shades
Retails for $8.00 each.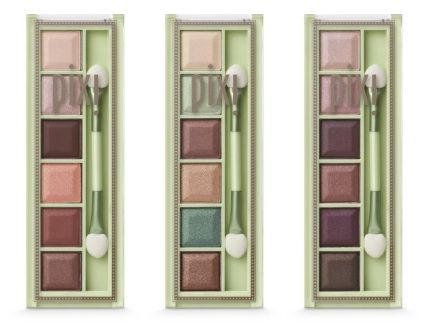 Mesmerizing Mineral Palettes
:
These new palettes from Pixi are just adorable! Personally, I love a slim palette. These palettes pack in 6 shades into a super sleek and travel-friendly palette. The shadows themselves are richly pigmented and have a satin-finish. There are 3 palette shades available: Copper Peach, Emerald Glow, and Plum Quartz. The shadows have a silky feel and the mineral formula gives such a beautiful light reflecting finish. These retail for $12.00 each.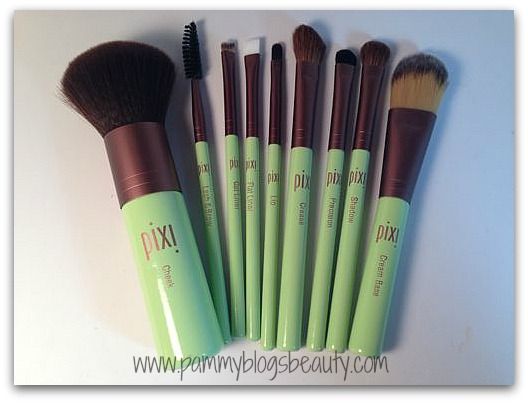 Pixi Brushes:
Did you know that Pixi makes brushes?!?! Pixi added some great new brushes to their collection! This is my first time trying Pixi brushes and I am very impressed with the quality! Plus, they are sooooo soft! When I evaluate brushes, I look at softness, but also look for the brushes to be thick and dense enough so that they don't get too smooshy when you apply. I look for a balance between softness, density, and stiffness (does that make sense?).
Here are my favorites of the new Pixi brushes that I tried:
Eyeshadow Brush
,
Cheek Brush
,
Crease Brush
,
Lash and Brow Brush
, and the
Precision Brush
.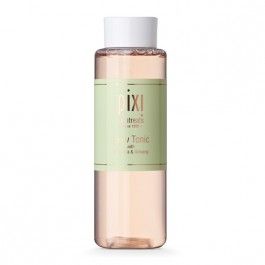 Pixi Skintreats Glow Tonic
: I know that I have already given this product a full review in my current favorite toners post (if you missed that post, please click here to read it!), however, I just can't resist mentioning it again because I just love it that much!!! This toner has become one of my weekly skincare essentials. While I don't tone every night (especially if I am testing out other skincare products), I do tend to use this at least 3-4 days a week. I find that my skin almost "craves" this toner! It does not dry nor irritate my sensitive skin. It provides light exfoliation and just helps my skin to feel fresh and clean. Plus, I feel that it has reduced oil and breakouts in my t-zone (I am not that prone to breakouts...but still, my skin has been consistantly clear while using this). I adore this tonic and totally recommend it! :)
Be sure to check out my
Pixi Collection on Luvocracy
!