I Bought It
Press Sample
Affiliate Link
It is time for another Makeup War! In honor of warm weather, the Makeup Wars bloggers are sharing their favorite Peach and Coral lippies.
Once the warm weather rolls around, I love busting out my assortment of peach and coral lip products. I adore wearing these shades! However, these shades, for me, are totally seasonal and I only wear them in the warm weather. So, I always get super excited to add my peach and coral lippies to my makeup product rotation!
My Current Favorite Peach & Coral Lippies:
These are simply the ones that I am reaching for the most lately! :)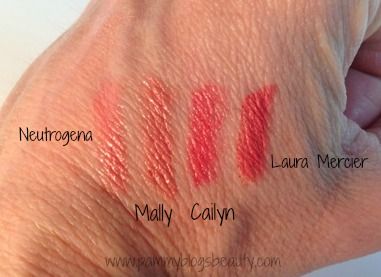 I am sure that I am forgetting a ton of faves. However, these are the ones that I am currently reaching for the most. I think that peach/coral is so flattering to my super fair skin and blue eyes. So, I really enjoy wearing lippies in this color family! What Coral/Peach lippies do you love?
Be sure to check out the thumbnails below to see what my fellow Makeup Wars bloggers are loving for peach/coral lips!
XOXO!!!