Affiliate Link
I Bought It/Press Sample
Every other Wednesday, the
Metro Atlanta Beauty Bloggers
will answer a beauty-related question just for fun! This week's question is...
What are your go-to fall fragrances?
As some of you know, I am a bit obsessed with Fragrance!
I rotate my scents seasonally and always get excited about my Fall/Winter fragrance lineup! I won't list all of my favorites today...just my top 2! :)
I love rich and sexy intoxicating scents for Fall and Winter. Now is the time to break out the heavy and rich scents. While I adore these types of scents, they just seem much to heavy for me when the weather is hot. In the colder months, they are perfect!!! Layers of vanilla and chocolate notes over musky scents seem to be what draws me this time of year.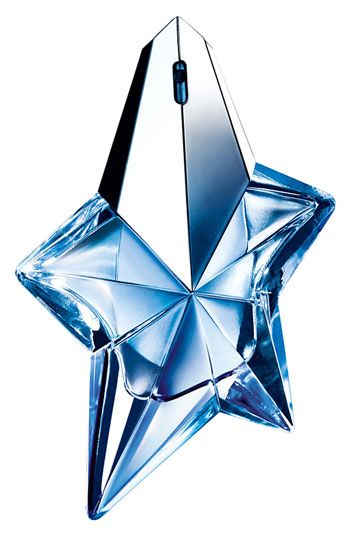 My #1 Favorite Perfume: Angel by Thierry Mugler:
This is the sexiest scent to me! I absolutely adore it and it has been my favorite for almost 10 years! I wear the Eau de Parfum in the refillable crystal container. I have tried a few versions of the Angel scent but always come back to the original as my favorite! I actually just ran out of my refillable and need to get it refilled (I have a really pretty deluxe size that I am using in the meantime). I think this scent is so irresistible!
My Other Fall/Winter Favorite:
Shiseido's Zen Secret Bloom
:
I reviewed this awhile back and I am still totally in love with it as a colder weather scent! Instead of going into details here, check out my full review:
Shiseido Zen Secret Bloom
. I am not sure if it is still available as it was a limited edition scent. However, you can always check out Shiseido's other versions of this scent!
Shop the Post:
Here are my Go-To Scents for Fall and Winter: Angel and Shiseido Zen (Secret Bloom):
- - - - - * - - - - -
Be sure to check out the other Metro Atlanta Beauty Bloggers' blogs!
Ashley Elizabeth
from
Ashley Elizabeth's Beauty Blog
Brittney
from
BellBelleBella
Christine
from
Simply Stine
Dawn
from
Ritual Beauty
Dionne
from
Glittery Fingers & Sparkling Toes
Emma
from
Manicurity
Harri
from
TrailerHood Chic
Kaitlin
from
Blushing Beauty
Mandy
from
MandysSecrets
Pam
from
Pammy Blogs Beauty
Quinn
from
Mama Fashionista
If you're a beauty blogger in the Metro Atlanta area and would like to join us, please visit our website! We would love to connect with you!