Affiliate Link
Press Sample
Fall is upon us! It is time to start thinking about rotating seasons with not only your clothes, but also your makeup, too! Like in the world of Fashion, Fall brings out fabulous new offerings from just about every makeup line. As an avid Target shopper, I am always eagerly awaiting the Target beauty brand new Fall releases!
For this post, I am highlighting some of my favorite products from Target-exclusive, luxury, and mass-market brands like
Pixi
,
NP Set
, Goody, and Pacifica.
To see some of my faves including tons of pictures and swatches, please click "read more" below! :)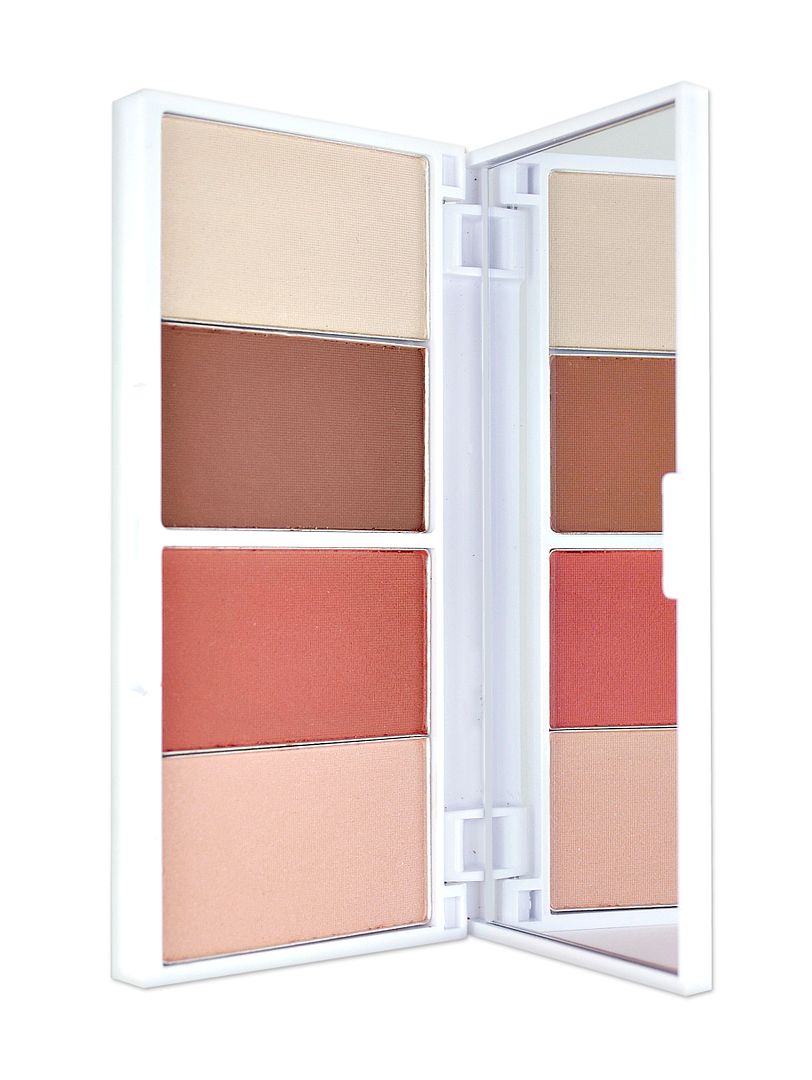 This little face palette might, quite frankly, be not only my fav Fall release from NP Set, but also probably my favorite NP Set item of all time!!! I absolutely adore this palette and have nothing but praise for it!
Now, ya'll know how much I love blush...well, as I have gained more confidence in my contouring and highlighting skills. I am pretty much a lover of any colored face power now be it blush, bronzer, or highligher!
This little palette has it all: a blush shade, a bronzer, and two highlight shades. All of these pretty colors are packed into a super-duper travel friendly palette. Love this palette design! So sleek! Plus, the cheek powders are nicely pigmented and have a buttery soft and almost creamy texture.
The Shades: (going left to right in the palette)
Highlighter #1: A soft matte vanilla shade (ideal for browbone and inner eye corners. I also like using this down the center of my nose)
Bronzer: A medium neutral-warm toned matte brown. This bronzer is just a tad dark for my very fair skin. However, if I use a light hand, it works just fine on me. I think this bronzer would be ideal for light-medium toned ladies.
Blush: A deep medium rose blush. What a pretty blush! The rose color looks very natural on the cheeks.
Highlighter #2: A pinkish-cream colored and slightly shimmery shade. This highlighter works well for the top of your cheekbones. I usually dab a little on the center of my chin as well.
If you are looking to get an all-in-one contouring face kit, I totally recommend this one from NP Set!
The Skinny:
WOW! Holy pigment!!! If you are a fan of vivid color on your lips then you MUST scope these out! These matte creme lipsticks are the ultimate in glam color for your lips! This season, NP is promoting this assortment of vivid pinks and reds: Florence, Noose, Marseilles, and Gold Coast. While these are deeper and richer tones than I typically wear, I am excited about how beautiful they look on. I might just be more tempted to wear a vivid pink or lip with these in my collection! I find the formula to be soft, creamy, and hydrating.


Pixi Perfection Palatte
:
Pixi has a fabulous lineup for the Fall 2013 Season! Actually, I will be reviewing the entire collection very soon! So, keep checking back for that review. :) I am quite a fan of this Pixi Perfection Palette! Not only is it packed with gorgeous shadows and face powders, but also it is in a extremely sleek and compact palette. What a fabulous deal for only $28. If you are new to Pixi, this would be a great introduction to the brand. :)
This palette has everything you need for face and eyes: eye shadows, blush, bronzer, and highlighter. Specifically, there are 16 eyeshadow shades, 3 blushes, and 1 bronzer, and 1 highlighter. The eyeshadows are a beautiful range of neutrals with a soft and semi-luminous finish. The shades range from light-to-dark and tend to be on the warm side of neutral. I find these shadows to be soft and decently pigmented. The 3 blush shades are extremely natural and have a soft luminous finish as well. There is a rosey pink shade, a cool toned light-medium pink, and a super light peachy pink (this can almost be used as a highlighter). Finally, there is one matte highlighter (a buttery vanilla shade) and one matte bronzer (a medium warm brown).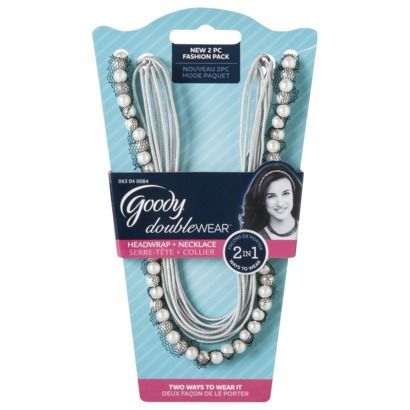 Goody Double Wear Headwrap with Tulle Trimmed Pearls Layered with Multi-layer Elastic
: ($9.99) This 2-in-1 headwrap can be worn either as a hair accessory or a necklace or a bracelet! Just wrap it around your arm and then you always have something with you to tie your hair back! As someone with very long hair, I love this idea! :) I always have hair ties around my wrist (but lets face it...they are not cute). Wrapping this around my wrist is the perfect solution!
Pacifica Purify Coconut Water Cleansing Wipes
: ($5.99): These coconut, papaya, and aloe-infused cleansing wipes can be a great addition to your cleansing routine. They are super easy to use! Just wipe your face to cleanse and remove makeup. Plus, they are natural and biodegradable. These wipes smell soooo good! I use these to remove my makeup before cleansing. These work great for my sensitive skin. Plus, the packaging is so pretty!
What are you eyeing from Target beauty for Fall of 2013? I always love getting product recommendations from you guys! :)
Shop the Post: At Target!!!
What Target beauty items have you picked up this Fall? Any recommendations?
XOXO!!!