It is time for another Influenster Box Opening!!! You guys know how I love my beauty sample boxes Well, Influenster boxes are no exception! The best part? Influenster sends these boxes out for free for bloggers that meet the demographics and reach for the brands inside. Plus, the samples that they include are *full size*! :) If you are a blogger and you have not signed up for Influenster yet, be sure to check them out! In think that it might be invite only now? If you are interested and do not have an invite, please email me (see my contact me page). I *think* I have 5 invites. So, if you reach me and I still have an invite available. I would be glad to pass along my invite to you!
Besides getting samples, participating in the Influenster Vox Box program is just so fun! The only mandatory task is taking a survey about the items inside the box. I am acutally quite a fan of taking surveys. So, even the mandatory task is fun for me! :) LOL, yes, I am a bit of a dork! Influenster will send you a survey to fill out with your honest opinions. If you go above and beyond by blogging about your box, reviewing products on the Influenster site, and informing your social networks, you are more likely to get selected for future boxes. Plus, you can have the opportunity to qualify for specific brand challenges from your box as well.So far, all of my Vox boxes have been filled with items that I am very excited to try out!
More about Influenster and the VOX Boxes:
Influenster sends out periodic Vox boxes for each badge category. You get selected based on your expert badges, lifestage badges, Influenster score, and demographics. Basically these boxes are filled with items and coupons for your particular category. The best part? The Vox Boxes are totally free! You just have to qualify! I believe that Influenster sends out various boxes each month. However, you will only get boxes that you qualify for. If you keep your Influenster scores high and participate, you will eventually get a box!
What do you do when you get a VoxBox? The idea is that each Influenster should qualify for boxes to match their interests. So, basically you just get to have fun and test out the items that you get!
Are you curious about what is inside my Influenster Holiday Vox Box? Please keep reading to find out!
The Influenster Holiday Vox Box:
What a fun assortment of products! While there is really nothing "Holiday" about this box (besides it arriving during the Holidays), it does contain very useful items that I will really enjoy trying!!!
Here are the items:
Quaker Real Medleys Oatmeal in Apple Walnut Oatmeal ($1.79 per cup): Oooooh!!! You guys are going to LOL at me...but, I am really excited about this item! I am a bit of an Oatmeal fanatic. Actually, I eat oatmeal, on average, 5 days a week! I have eyed these little single serve containers many times at the grocery store (but have never tried them). These single serve cups are expensive. However, they sure are convenient! If you are looking for a healthy breakfast-on-the-go, this is a great option! Whole grain oats, rye, barley, and wheat are mixed with large chunks of real fruit & nuts in a convienient single-serve cup. You know some people are not huge fans of getting food items in their sample boxes. Me? Bring on the food! I love trying out food samples. I have acutally found a few new favorites through testing random sample box food items.
NYC New York Color Liquid Lipshine ($2.49): What a beautiful lip gloss!!! I got shade #582 Nude York City. It is a lovely medium milky pinkish beige nude gloss with some shimmer. It is really lovely and smells good (can't quite place the scent? It is somewhat vanilla-like and sweet). I love wearing nude shades in the winter. So, this gloss is just perfect and is going right into my purse/diaper bag! Yay! These glosses are available in 10 shades and are really a great deal for less than $2.50 per gloss!
Kiss Nail Dress ($6.99): What cute nail stickers! I got pattern #KDS11 or "Shrug". The pattern is like a small giraffe print? The pattern is black over a sparkly silvery pattern. I really like using nail stickers to achieve "nail art". Some people are blessed with nail art ability. I, alas, am not one of those people. If I want to get creative with my nail design, I rely on pre-printed stickers. Sometimes I use stickers on all 10 fingers. However, I seem to more often go for an accent nail look with these. I have used Kiss Nail Dress stickers before and think that they are a good drugstore option for nail art. I am excited to use these!
EBOOST ($28-$39 for assorted size boxes of individual powders): I got a Pink Lemonade flavored powder. In the past, I used to be a big fan of the Emergen-C Powders. I think these might be similar? Since being pregnant (and now nursing), I have not been very experimental with vitamins. However, I plan to test this out as soon as I am no longer nursing.
Goody QuickStyle Brush ($11.99): I got the paddle brush (some Influensters got a round one). This brush is designed with Absorbent Microfibers embedded in the bristles to dry your hair faster! Apparently it removes up to 30% more water? Very interesting! I am all about shaving time off of my hair drying routine. I bet that this brush plus my beloved iT Factor Quick Dry Shampoo, Conditioner, and Styling product will really get my hair to dry very fast! Ya'll, I can't even tell you how thrilled that I am to get this brush!!! My holy-grail Aveda Paddle brush literally just broke over the weekend! Rather than shell out the big bucks to replace it, I am going to try to use this one instead! Let me know if you guys want a full review of this brush!
Sole Society Coupon: $25 of First Pair: As a shoe-fanatic, I always appreciate a coupon! :)
What a fun Vox Box! I am very happy with this Holiday 2012 Box from Influenster! As I mentioned, if you guys are interested in any in-depth reviews of these items, please let me know! I am especially interested in trying out the hair brush!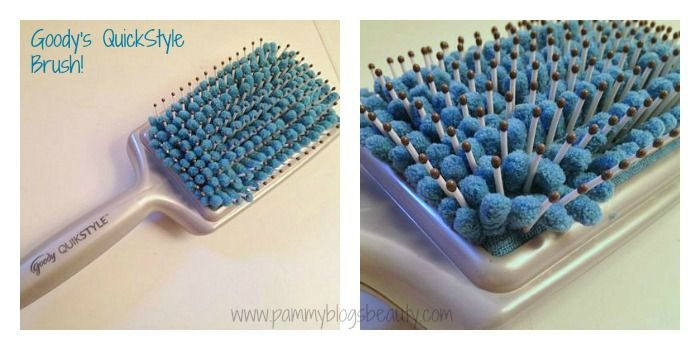 Did any of you get this box? What was your favorite item inside?
Thanks for reading!
XOXO!!!