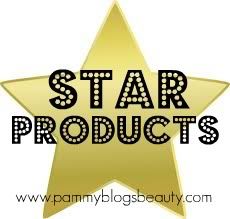 Can you believe it is that time again? Yes, it is time for my monthly favorites post! This is my monthly round up of all of my
Star Products for the month
!
Here are all the items that I am loving this month! I generally try to pick standout or "Star Products" in each category. I will occasionally have some repeats and sometimes I wont have an item in each category. I won't pick items just to list them, I want to pick the true Stars!!!
Want to see them? Keep reading after the jump!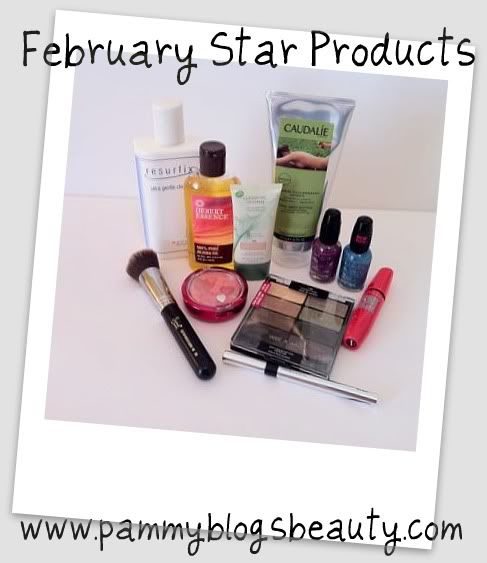 So, here it goes!
Mascara: Maybelline Volum' Express One-by-One: I just recently started using it and really love it. I just had to go ahead and include it in this months faves. Is it as good as my HG Cover Girl Lash Blast? Possibly! See my review from yesterday!!!
Eye Shadow: Wet n' Wild Comfort Zone Palette (ya'll knew I would pick this one of these palettes, right!!!). Wet n' Wild's Petal Pusher Palette gets an honorable mention here as well! See review post here. Such great shadows! Major pigmentation and a great value. You can create so many looks with these and I wear them often!!!
Eyeliner: Physician's Formula 2-in-1 Eyeliner and Serum: This is the *best* liquid style pen liner that I have used. Makes winged liner a total snap. See my review here. I am still loving it and reaching for it on the weekends when I want a more dramatic look!
Blush: As you guys can probably guess, Physician's Formula Happy Booster Blush is my fav blush this month!!! Yes, lol, its continuing to "make me happy" (tee-hee). It is just such an easy-to-wear color that really perks up my face. I am reaching for this quite frequently. Check out my full review here.
Brushes: Sigma F80 Flat Top Kabuki!!! This is the first brush to ever "make it" to a Faves list! OMG, I *heart* this brush!!! It has revolutionized my application of liquid foundations. Please see my review here. Love, Love, Love this!!! I have a feeling this will be on future faves lists as well!
Skincare: I am on a constant rotation of testing new skincare items right now. With that said, and all the changes in my routine. I am so glad that I can stick to my trusty stand-by super gentle HG cleanser during all this product testing. Topix Resurfix Ultra Gentle Cleanser. See my full review here.
Nail Polish: Wet n Wild Fast Dry Nailcolor 2011 Polishes: Blue Wants to be a Millionaire (Blue Glitter) and Hannah Pinktana (Purple Glitter). OMG, I totally love these. Seriously, I get tons of compliments on my nailcolor whenever I wear these, especially the Hannah Pinktana. You readers know I am a HUGE fan of glitter/sparkle nail polishes. But, I normally HATE the removal. Well, I love these WnW polishes because the glitter is micro fine and more "daytime" suitable...and the micro fine glitter is not as hard to remove as "normal" chunky glitter. Plus the texture and application of these polishes is amazing!
Other: Jojoba oil (Nature Essence 100% Jojoba Oil)!!! Anyone else love this??? I am planning a future post dedicate to my love of Jojoba oil. What a versatile product. I have been using this to remove mascara and eye makeup and as an all-purpose moisturizer for body and face.
Here is my
YouTube Star Products Video
: Check it out, and if you haven't already...
please subscribe
!!!
Thanks for reading and viewing!!! What are your faves this month?