It is time for a
Holiday Themed Makeup Wars! As we all know, the Holidays are the *best* time of year for beauty shopping. From the gift sets, to the stocking stuffers, to the limited edition items, there are so many great things to choose from and so many good deals out there. I just love stuffing stockings for my loved ones. So, this post is so totally "me"!
For this year's Makeup Wars Stocking Stuffers post, I decided to give you guys some ideas for both Women's and Men's stockings: the His & Hers edition!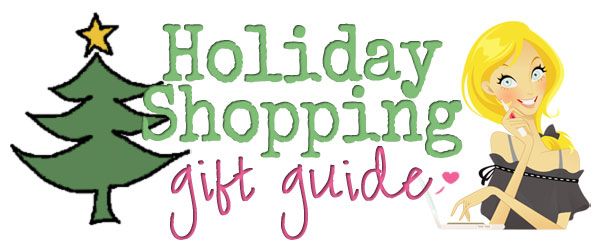 Stocking Stuffers for Her:
Want to hear the scoop on my His & Hers Stocking Stuffer ideas? Keep reading to find out details about each product! This post is massive!!! So, grab a cup of coffee...sit back, relax, and get some great ideas! :)
Men's Stocking Stuffer Ideas:
Men can be hard to shop for, lol! However, there are some great options out there for Men's grooming products. They make good stocking stuffers for sure! Here are some Stocking Stuffer ideas for the Men in your life:
Colgate Optic White Toothbrush +Built-In Whitening Pen: The Colgate® Optic White® Toothbrush + Built-in Whitening Pen provides effective whitening, affordability, AND convenience…all from one product. The Optic White® toothbrush is specially designed with whitening cups and polishing bristles to help remove surface stains. The gel in the built-in Optic White® Whitening Pen contains hydrogen peroxide, which provides effective whitening beyond surface stains. Its unique stay-on gel formula adheres to teeth for whiter teeth in approximately 2 days. No waiting, no rinsing!
Here are two great options from AG for Men's Grooming: Texture Paste Pliable Pomade and Molding Cream Sculpt and Style speak volumes in terms of fall and holiday hairstyle. Not only do they let women create casual, tousled good coifs or sleek and sophisticated styles; they're also great for the men in our lives. Both have amazing scents. They offer different levels of hold, beautiful, natural shine, definition, and separation. Available at beautybrands.com!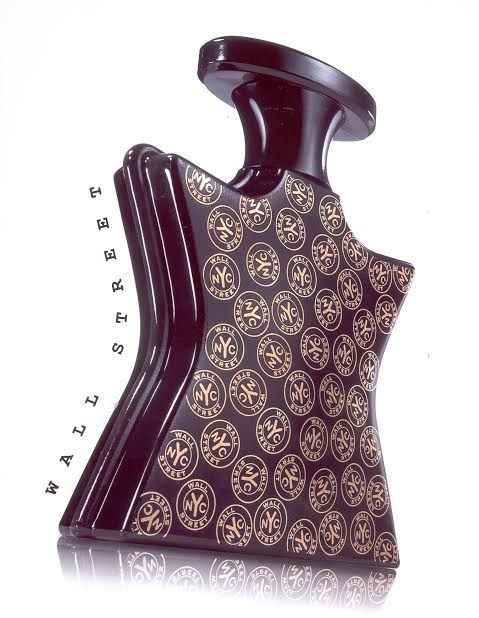 Bond No. 9 Wall Street Eau de Parfum: OMG! This is, hands down, the most amazing scent that I have ever smelled on my husband. He actually had a small sample of this and I loved it so much on him that I had to give him a full size. If you have never experienced an ultra luxury fragrance like Bond No. 9, then you are in for a treat. There is just something beyond special about their fragrances. Each fragrance is an experience. They take scent to the next level. The scents are so complex and beautiful. Not to mention their beautiful packing! I am exploring some samples for myself in the hopes that I will find a signature scent from Bond No. 9, too. For my husband, he wears Wall Street very well! Here is some more information about the fragrance notes in the Wall Street scent:

As befits

the pan-gender spirit of the new Financial District,

this is a distinctly

androgynous scent—

cool, zesty, and spicy at the same time. Its brisk top notes consist of

a portfolio of sparkling citruses,

fresh cucumber, and sea kale accord—a reminder of New York Harbor. Then come the mid notes: ozone (another marine aroma); lentisque (balsamic, hinting of leather, from the pistachio tree); lavender, to soothe; bigarrade (from the bitter orange tree) and thyme,

to heat you up

.

The lingering

high-yield base notes

are sexy musks, vetiver, and ambergris.
Retinol Men Anti-Aging Skincare: Anti-Wrinkle Facial Serum and Daily Moisturizer: My husband has expressed that he looks "old" in photos lately. I am trying to encourage him to use Retinol products as they are the best proven wrinkle fighter! I think a great way to encourage him to get started with some good anti-aging skincare is to gift him some in his stocking! The Anti-Wrinkle Serum is an effective Retinol formula that focuses on giving you a youthful appearance by targeting the visible signs of aging. Helps to soothe razor burn when applied after shaving. This formula: Exfoliates and smoothes the appearance of fine lines and wrinkles, Improves the appearance of firmness and tone, and Moisturizes to improve skin texture and clarity. Retinol Daily Moisturizer For Men: Daily Moisturizer reduces the signs of aging while improving skin texture, firmness and tone. Retinol (Vitamin A) works to renew skin and smooth the appearance of fine lines while it improves firmness, so your skin looks healthier and more youthful. Your skin will appear more hydrated and feel protected. This formula: Exfoliates and smoothes the appearance of fine lines and wrinkles and Moisturizes and helps to improve texture, clarity and tone.
Cedrat Global Face Gel: This is one of my husband's favorite products...ever. So, I had to include it in my gift guide. He is just getting into skincare and this product is the first thing that he has loved enough to consistently use. He loves how this product hydrates and leaves him matte without feeling greasy. The Global Face Gel provides triple-action benefits:
1. HYDRATES: Enriched with vegetable-based glycerin** it provides hydration and protection to the skin without leaving a greasy film.
2. MATTIFIES: It immediately helps to refine skin texture and neutralize excess sebum throughout the day.
3. ENERGIZES: It helps revitalize the skin and visibly reduce signs of fatigue.
The Body Shop French Lavender Massage Oil: I will admit...this is a gift that I hope will "keep giving". Yes, I can give my husband a massage with this; but also, I want a massage too, lol! The scent is indeed very soothing. It is a well-done lavender scent. It is not too overpowering. It is just nice

! Made with lavender essential oil sourced from the south of France to relax the body and promote well-being.
Capri Clear 100% Coconut Oil Spray: I adore this multi-purpose 100% Fractionated Coconut Oil Spray. What does it mean to be Fracionated? Well, the oil is a fraction or a portion of the whole oil. The fatty acids are separated out for different uses. This process removes the coconut scent and also leaves the product less likely to cause allergic reactions. It is perfect for sensitive skin and even babies! I use it, I use it on my kids...and now it is time that my husband gets a bottle in his stocking! This TSA travel friendly size is perfect!
CHAPSTICK® LIMITED EDITION Seasonal Flavors: My husband really is a die-hard CHAPSTICK® fan. These Limited Edition Seasonal flavors are a fun and festive twist on the classic. This is a stocking stuffer that I know that he will use and enjoy! You can choose either the minty Candy Cane or the Pumpkin Pie flavor...or both!
Carmex Winter Mint: Carmex has listened to their fans and has brought back a fan-favorite flavor just in time for the Holidays! Re-introducing the NEW Limited-Edition Carmex® Winter Mint Lip Balm Click Sticks. Rolling out now and available until supplies last, the new seasonal flavor combines the invigorating freshness of winter with a kiss of mint and comes in convenient click sticks that glide on lips easily. They are available as part of specially marked two-pack BOGO promotion and four-pack, giving Carmex® fans the chance to stock up just in time for the winter season. Both of these offers combine the best-selling Carmex® Original Lip Balm Click Stick or Carmex® Original Lip Balm Tube with a bonus Winter Mint seasonal stick. It is a great deal and a nice way to try out a new flavor in addition to the classic!
Women's Stocking Stuffer Ideas:
Beauty products just lend themselves to be stocking stuffers, right? I love creating beauty stockings for the women in my life. It is just so fun! I pretty much just choose items that not only do I love, but also I think could be universally appreciated by any woman.
Altchek MD | Eye Gel Pads: These Eye Gel Pads from Altchek help reduce the appearance of fine lines and puffiness while hydrating the sensitive and fragile skin under the eyes. It is a perfect treatment before a festive night out or to rejuvenate after a late night! Key ingredients include Phyto Collagen, Retinyl Palmitate, Glycerin, Aloe Vera, Allantoin, and Vitamin E. What a nice gift to immediately refresh and revitalize fatigued eyes!
The Jojoba Company | Lemon & Coconut Hand Cream: This is the perfect hand moisturizer to keep your hands supple and smooth in the cold weather of Winter. This moisturizer is made with organic coconut oil, lemon essential oil and 100% pure jojoba to re-hydrate and re-energize hands with a subtle fresh scent.
Pixi Beauty | Natural Contour Powder: Yes, contouring is completely on-trend now. This Natural Contour Powder from Pixi by Petra is just perfect! It is cool-toned which is what you want in a contour as it mimics natural shadows to define your face. Adore this! A must for any makeup lover on your list. This build-able, matte powder effortlessly contours the face, sculpting and defining features to perfection.
Pixi Beauty | Mesmerizing Mineral Palette in Mineral Contour: I have long been a fan of these slim and travel-friendly effortless eyeshadow palettes. They come in 6 shades and I am a particular fan of the neutrals. Everything you need for a complete eye look! Silky, coordinated, must-have shades to use together or solo plus a double-ended sponge applicator for fast & fuss-free application.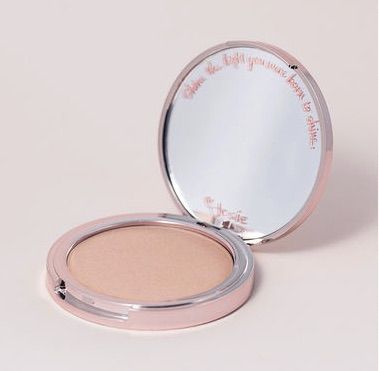 Josie Maran | Argan Enlightenment Illuminizing Veil: What a beautiful way to give your skin that lit-from-within glow for the Holidays! This powder really does have a beautiful and somewhat creamy texture. It is on the warm-toned side. However, it goes on so sheer that it does not look overly warm on my fair skin. If you like this product, you might want to look into this awesome Gift Set from Josie Maran: Josie Maran Whimsical Wonder Argan Enlightenment Illuminizing Trio!
Philip B | Chocolate Milk Body Wash & Bubble Bath: O.M.G! This Bubble Bath and Body Wash smells Divine!!! The Holidays are certainly the time for cookies and chocolate...here is a way to get your chocolate fix without the calories, lol! After the hectic schedule of the Holidays, you can enjoy the rest of the Winter indulging in some decadent baths! A bottle of happiness: hydrating, luxurious and skin-softening, with a delicious chocolate-y scent. Infused with Pure Chocolate and Vanilla extracts for a luscious chocolate-y scent. Moisturizes with Milk Proteins, Aloe and Cocoa Butter to leave skin silky and luminous.
Mally Beauty | H3 Lip Glosses: Nothing beats a lipgloss for a Stocking Stuffer! These new H3 Lippies from Mally Beauty are gorgeous. These give great color and coverage while being ultra-moisturizing to your lips and leaving a high-shine finish. These glosses are formulated with antioxidants and plenty of moisture, leaving your lips full and sparkling. Available in six shades: Shimmering Nude, Sweet Peach, Tea Rose, Perfect Nude and Orchid Berry.
C.O. Bigelow | Rose Salve: Rose Salve is such a classic multi-purpose product! A favorite since the early days of C.O. Bigelow Apothecaries, this product offers soothing rose extract to help ease irritation and condition the lips. The Rose Salve can also be used on your face, elbows, knees and cuticle to help condition chapped and dry skin.
Farmacie Natural Skincare Lip Conditioners: Inspired by traditional, old world apothecary products, the tastefully curated line blends simplicity and perfection. Featuring premium formulas and eclectic packaging, each of the products is completely free from phthalates, parabens, and petroleum by-products. Available in three scents: Marigold Calendula, Lavender Clary Sage and Red Rose Saffron.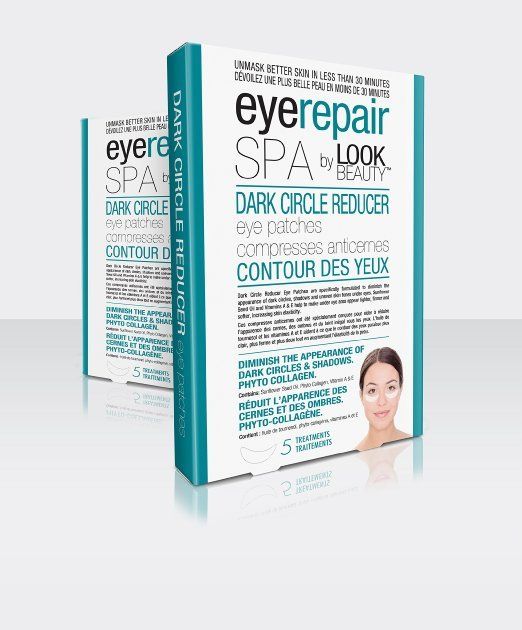 LOOK BEAUTY | eye repair spa Dark Circle Reducer Eye Patches: You guys know me, Dark Circles are the bane of my existance! I am always excited about products that refresh the eye area. Lately, I am loving these Eye Patches from LOOK BEAUTY! Diminish the look of dark circles, shadows and uneven skin tones without concealer using the EyeRepair SPA by Look Beauty Dark Circle Reducer Eye Patches. Specifically formulated with key ingredients like Sunflower Seed Oil and Vitamins A & E, these patches help to make under eye area appear lighter, firmer and softer, increasing skin elasticity.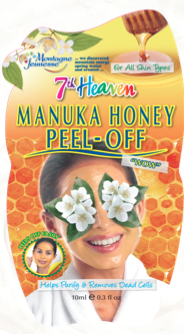 7th Heaven | Manuka Honey Peel-Off Mask: Here is a great mask recommendation for combo or oily skin. My skin sometimes needs a moisture mask ans sometimes needs something more clarifying like this mask. The Mask features nectar collected from the manuka bushes of New Zealand and naturally cleanses with antibacterial properties without removing natural emollient oils. It's idea for combination and oily skin and because it's a peel off mask, it naturally exfoliates and helps remove dirt, oil and dead skin cells. The best part of this all-natural single serve pouch mask is that it's only $1.99! Makes for a great stocking stuffer.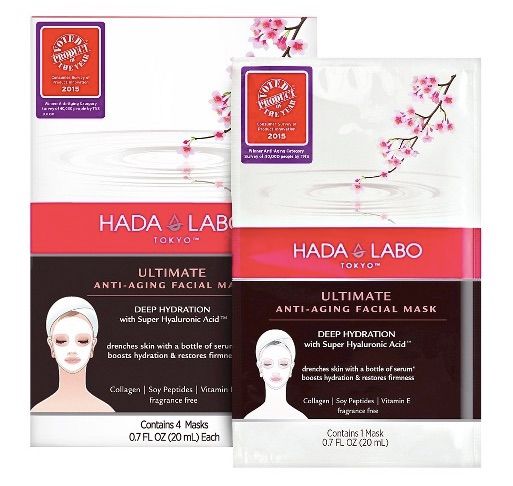 Hada Labo Tokyo | Ultimate Anti-Aging Facial Mask: When my skin is feeling dry and parched, a deep hydration sheet mask is just what I need! It is so soothing to use this mask. It is like a spa treatment at home! This soft cotton mask drenches skin with a full bottle of anti-aging serum (0.7 fl. oz.) to boost hydration, smooth fine lines, and restore firmness and bounce to your skin. A refreshing and relaxing experience for radiant and visibly younger skin.
We are not done yet...be sure to scroll through the thumbnails below to see what my fellow Makeup Wars bloggers picked for their Beauty Stocking Stuffer ideas! :)
Affiliate Link
Disclosure: "The ChapStick® product and information have been provided by Pfizer Consumer Healthcare.