Affiliate Link
Press Sample
Who doesn't love ChapStick®? Seriously!
ChapStick®
is probably the first lipbalm I ever used as a child and it is one that I always cycle back to when I am in need of a lip moisturizing product. I am really enjoying using these new ChapStick® Tropical Paradise Collection lipbalms. They are helping to keep my lips smooth and I adore the scents/flavors! So Summery! I am especially obsessed with the Aloha Coconut flavor, yum!
This new limited-edition collection features three delicious, fresh fruit flavors reminiscent of a tropical paradise: Watermelon Splash, Mango Sunrise and Aloha Coconut. The fresh fruit flavor profiles, bright, festive packaging and smooth application makes these varieties a treat for all the senses , all while making your lips look and feel healthier.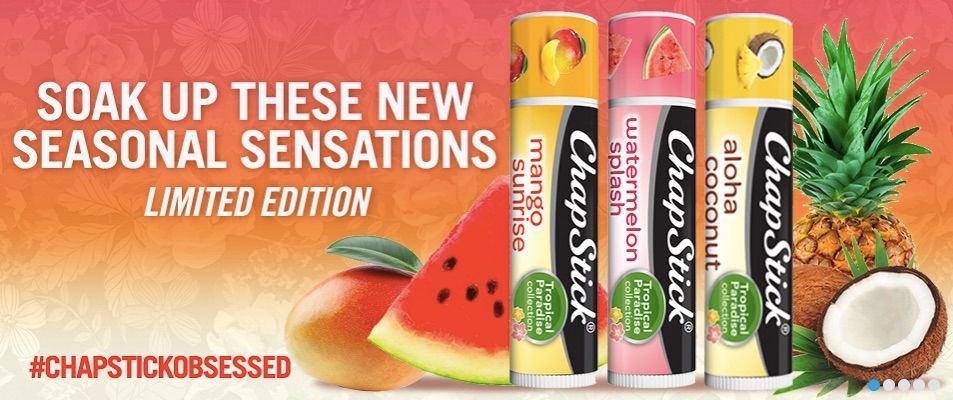 The Skinny:
Affiliate Link