Affiliate Link
Press Sample
I just love a good deal...and I really enjoy StriVectin products. So, I couldn't resist passing on this deal info to you lovely readers!
I am excited to share that today, June 5th, supersize versions of StriVectin's cult-favorite SD Advanced Intensive Concentrate for Wrinkles and TL Advanced Tightening Neck Cream will be available in a package on QVC for $129.96 ($278 value!). It's basically cheaper than just buying the 4.5 SD Advanced alone – what an amazing deal! I mean, seriously! Just look at the size of that
StriVectin SD Advanced™ Intensive Concentrate for Wrinkles & Stretch Marks,
its HUGE!
If you are interested in the QVC sale, here is some more info about each product: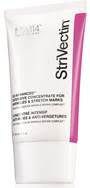 Product Information:
StriVectin SD Advanced™ Intensive Concentrate for Wrinkles & Stretch Marks:
Want your youth collagen back? The latest advancement in skincare—an improved formulation of StriVectin's cult classic, best-selling product with new breakthrough technology— StriVectin SD Advanced™ Intensive Concentrate for Wrinkles & Stretch Marks. The revamped formula includes a potent combination of anti-aging technologies which yield visible skin transforming results starting in just 15 days. Containing StriVectin's proprietary NIA-114® and a new Collagex-CE Wrinkle Repair Complex™, these cutting-edge actives penetrate the deepest layers of the skin, specifically targeting both Collagen types I and III. Type III, also known as "Youth Collagen", was recently found to play a crucial role in skin regeneration and is the key to youthful looking skin. As your skin ages, it has less energy to perform its vital functions. Collagex-CE Wrinkle Repair Complex is a lipopeptide complex paired with an energy molecule that supplies the skin with essential amino acids and copper, both required for the production and maturation of collagen.
With daily use, this formula is clinically proven to:
Significantly diminish the number, length and depth of lines and wrinkles
Target youth collagen and elastin for healthy, younger looking skin
Hydrate and visibly enhance skin texture
Strengthen the skin barrier to maximize skin performance
Energize cells to maximize skin health and strengthen skin barrier
Inhibit the impact of environmental aggressors
TSV Supersize: 4.5 fl oz
StriVectin TL Advanced™ Tightening Neck Cream:
I have not tried this product yet, but I am excited to! I have just realized that at the age of, almost, 41, I need to start paying attention to and taking care of my neck area more!

This high-performance neck cream includes exclusive Gravitite-CF Lifting Complex™, designed to help rebuild the elastin fiber architecture so critical to tightening and lifting the neck and décolletage area, and to improving resistance to gravity over time. The surface of the skin is instantly hydrated, feeling tighter, smoother and more supple. Over time, the visible effects of aging appear reversed for even more refined, toned definition and sculpted silhouette. With even more effective results than the original, 86% of panelists agreed it's the best neck cream they've ever tried.

TSV Supersize: 3.4 fl oz
Affiliate Link