Affiliate Link
Press Sample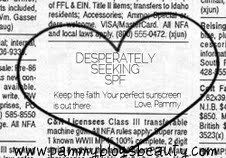 It is time for another update in my Desperately Seeking SPF series! This series is all about finding fabulous SPFs for the face as well as the body. SPF is an absolute daily "must have" for me. Not only does skin cancer run in my family, but also I have lost a dear friend to Melanoma. I don't mess around when it comes to wearing SPF! I apply it every single day. To top that, my skin is somewhat sensitive and temperamental. Like many with Combo skin, my skins needs seem to change seasonally: I am dryer in the winter and more oily in the warmer months. I want good SPF not only for Cancer prevention, but also for the anti-aging benefits as well. I recently turned 40, gasp, and I attribute everyone not believing that I am 40 to my years of wearing great SPFs!
To find out more details about Radical Skincare's Skin Perfecting Screen SPF 30 and to hear about how I liked it, please click "read more" below!
Radical Skincare utilizes a "breakthrough" suspension technology called Trylacel™. What is it? Well, we all know that Antioxidants are amazing for your skin. They are essential to fight Free Radical damage. Well, according to Radical Skincare, Antioxidants lose their power and become ineffective when combined with repairative ingredients. This technology combines multiple types of powerful antioxidants and encapsulates them to preserve their potency within the product.
Radical Skincare Skin Perfecting Screen SPF30
:
This chemical-free sunscreen (yay! My skin loves chem-free sunscreens!!!) utilizes Radical's Trylacel™ technology. Not only does this sunscreen protect your skin from the sun's harmful rays, but also it fights free radicals effectively and delivers anti-aging benefits to your skin. It does all of this and remains a natural product, too!
My skin responds really well to this sunscreen. I apply it in the mornings after cleansing my skin and applying a serum. The thin and unscented formula sinks right into my skin without feeling at all greasy. The sunscreen contains Diamond Powder! These Diamond Powder light-reflecting pigments perfect your skin and look slightly luminous. Yet, somehow, the product's finish feels matte (if that makes sense: a subtle glow but a matte feel). I am amazed that this is a chemical free sunscreen as this product leaves no white cast! The sunscreen actives in this product are Titanium Dioxide and Zinc Oxide. Those two are always a winning combo for my sensitive skin. I love how lightweight and easy-to-wear this sunscreen is.

Overall, I am super happy with this sunscreen. Another winning product for my from Radical Skincare! I am such a fan of this effective skincare line. I can't wait to explore the line further! Have you tried anything yet from Radical? I definitely recommend checking this line out!


Affiliate Link