Press Sample
Affiliate Link
Blogger Ambassador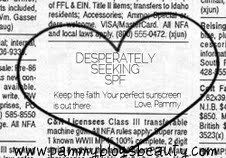 Protect Your Face:
Dermalogica's Dynamic Skin Recovery SPF 50
:
We all know that SPF is a daily necessity. However, finding one that your skin really loves can be hard, right? Personally, I expect a lot from my sunscreen. I want it to not only protect my skin from the damaging rays of the sun, but also I want to find one that provides a nice base for makeup and packs in some anti-aging benefits as well. Is that too much to ask? No...not with this fabulous Dynamic Skin Recovery SPF 50 from Dermalogica! It really delivers!!!
Dermalocia Dynamic Skin Recovery SPF 50:
This unscented daytime moisturizer has a light-medium creamy feel. Oh, and can I just mention that I love the pump packaging? It leaves your skin with a somewhat glowy finish. The good news is that this formula is packed with fabulous anti-aging ingredients in addition to an SPF of 50: Antioxidant White Tea (which is rich in polyphenols) protects against UVs as well as neutralizes free radicals, Advanced Glycation End Products (AGEs), Matrix Metalloproteinases (MMPs), Oleosome encapsulation technology (boosts sunscreen effectiveness), and a polypeptide (encourages collagen production). Particularly unique are the Oleosomes. They are naturally occurring spheres of emollient oils and Vitamin E found in Safflower seeds. These unique molecules are used to deliver active ingredients such as sunscreens directly to the skin surface, and release them over time to ensure maximum skin benefits. I love that this sunscreen is protecting me from the sun while also stimulating collagen synthesis and fighting free radicals. There is nothing like a sunscreen with an anti-aging punch! :)
Overall, I am very impressed with the formula and the performance of this sunscreen. I can wear it everyday in the Georgia heat and sun and know that my skin is completely protected. I especially like the high SPF of 50. In the past, I have primarily worn SPFs of 25 or 30. I like upping the protection for the Summer months, especially, as I am outdoors so much. So, I feel very confident that I am protected when I wear this SPF. Plus, I have not had any issues with this product breaking me out nor clogging my pores. If you are looking for a new high SPF with anti-aging ingredients, be sure to check out Dermalogica's Skin Recovery SPF 50!
Visit Dermalogica.com
to learn more about this product! :)