Affiliate Link
Press Sample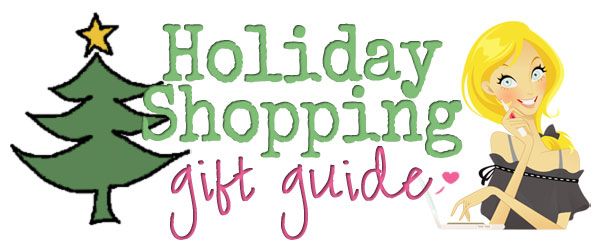 Looking for more gift ideas? Do you have a hair-care lover on your gift list? This special value sets from
Moroccanoil
might be just what you are looking for! The products are fabulous and the sets are really an incredible price for what you get!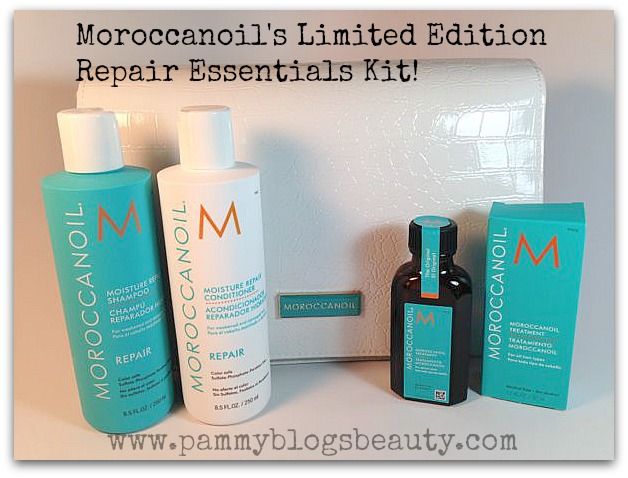 The Details: Three Limited Edition Holiday Essentials Kits from Moroccanoil Customized for Every Hair Type:
1. REPAIR ESSENTIALS KIT: Moroccanoil Treatment (50ml), Moroccanoil Moisture Repair Shampoo and Conditioner (250ml) / MSRP: $69.00

2. STYLING ESSENTIALS KIT: Moroccanoil Treatment (50ml), Moroccanoil Heat Styling Protection (250ml), and Moroccanoil Luminous Hairspray Strong (75ml) / MSRP: $62.00

3. VOLUMIZING ESSENTIALS KIT: Moroccanoil Treatment Light (50ml), Moroccanoil Volumizing Mousse (250ml), and Moroccanoil Weightless Hydrating Mask (75ml) / MSRP: $68.00
Since I am dealing with dry/damaged hair (from Highlighting and Blow-Drying), I choose the Repair Essentials Kit to try out. This kit literally has everything you need to cleanse and nourish your hair: Moisture Repair Shampoo and Conditioner as well as the famous Moroccanoil Treatment. Plus, it all comes in this cute little white clutch! Very "gifty"!
Moroccanoil Moisture Repair Shampoo and Conditioner:
Moroccanoil's Moisture Repair Shampoo and Conditioner set is just what I need: gentle cleansing with serious moisture! I love the super thick and rich feel of these products. For me, it is always a good sign when a shampoo or conditioner is ultra thick and rich. My hair is so dry that the heavier and richer a product is, the better! This shampoo cleanses my hair completely without leaving it feeling dry. My hair is easy to manage afterwards with ease of combing (a feat, I tell you!) and decreased frizz. Now, my hair is super thick. So, I did not have any trouble with these products weighing my hair down. However, if your hair is very fine, then these products could possibly weigh down your hair. I love how nourished and moisturized my hair feels after using this shampoo and conditioner set. Plus, the lather is great and I love the scent, too!
If you were to only try one product from this brand, the Moroccanoil Treatment would be the thing to try! I can see why this treatment has such a cult following! It is amazing!!! It is pretty much a miracle in a bottle. Plus, it seems to be the single product that started this whole "Moroccan Oil/Argan Oil" craze! I mean, have you noticed how almost every hair care line now has "Argan Oil" formulas? Well, it all started with this product from Moroccanoil! This buzz-starting product is an amazing hair oil. It really is all you need for extra conditioning, shine, and styling. The oil has a unique and almost gel/serum-like texture. Just a few drops of this magical oil smooths my hair, reduces frizz, and adds incredible shine and manageability. It is infused with antioxidant-rich argan oil and vitamins. To use, I smooth a couple drops into my hair when it is towel-dried. I focus on the ends and work up towards my ear. After my hair is dry, my finial step is to add another "touch" of this oil to my hair (I literally just dab a tiny bit on my finger) and then distribute it throughout my hair for finishing shine. Yes, this product is on the expensive side at $43 for a 3 oz bottle. So, getting this Holiday Kit is a great deal! You get the amazing Moroccanoil Treatment...plus Shampoo and Conditioner! :)
Have you jumped onto the Moroccanoil/Argan Oil bandwagon yet? I have tried other brand's versions of Argan/Moroccanoil hair care lines and I must say, I think that Moroccanoil's original treatment and the Repair Shampoo and Conditioner are amongst the best Argan products that I have tried! I totally recommend this line to anyone with dry/damaged hair that is in need of moisture and shine.