Affiliate Link
Press Sample
Hello lovelies! It is time for another monthly beauty box review/box opening!!! :) Today I am opening my very first
Beauty Box 5 beauty sample box
! Yay!!! As a beauty blogger, I love exploring new products and new brands. Beauty Sample boxes are the perfect way to do this! I get introduced to brands and products that I might not have known about otherwise. However, you don't have to be a beauty blogger to love a beauty sample box. I think beauty sample boxes are a great way for anyone to get out of their normal product routine to explore fabulous new items!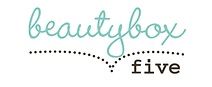 Beauty Box 5
is a subscription-based monthly beauty box service. For $12.00 a month, you get 5 deluxe sized beauty samples. You also have the option for annual or quarterly subscription bundles which save you even more money ($99 per year or $30 quarterly). The boxes are delivered right to your door. The boxes are filled with beauty items from luxury brands as well as common drugstore brands, boutique brands, and eco-concsious brands in categories including makeup, hair care, skin care, nail care, fragrance, and even beauty accessories. Each box comes cutely wrapped in a Tiffany blue shipping box. Inside the box is an information card which prompts you to go to the Beauty Box 5 website to learn more about your products. Also, members get access to special discounts from the brands.
So, what is in my December
Beauty Box 5 Box
? Please click "read more" below to find out!!! :)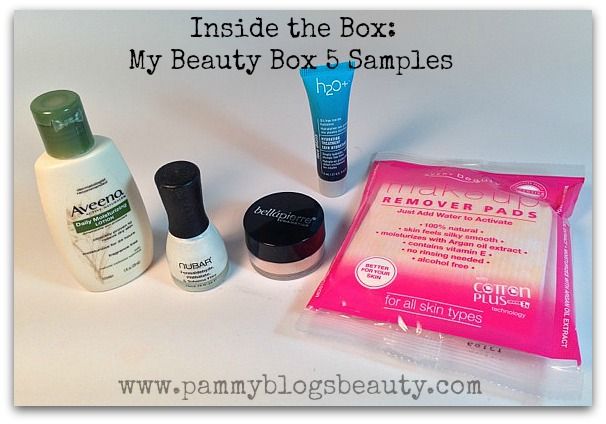 What a fun box!!! I can already tell you that I love the assortment of products included in my
Beauty Box 5
box this month! Plus, these samples really are generously sized deluxe samples. No foil packets here ladies!
Inside the Box:
EveryBeauty Makeup Remover Pads: These makeup remover pads looks so interesting! They are dry cotton pads that are infused with Argan oil extract and Vit E. Apparently, you just add water to activate them and then use them to wipe off your makeup. Personally, I am always searching for solutions for makeup removal and these look very promising and unique. I can't wait to give these a try! These pads are pretty generous in size and it looks as if this package contains about 5 pads.
H2O+ Face Oasis Hydrating Treatment: This is the perfect time of year to explore hydrating skincare products! While I am familiar with this brand, I haven't used anything from them in a very long time. So, I am excited to try this treatment! It looks to be a clear/blue gel-based moisturizer. It has a nice fresh scent. Looking forward to using this! This .27 oz size is nice for tossing into your purse for mid-day touch ups on any dry patches on your face.
NUBAR polish in White Tip: What a cute little deluxe sized polish! I have never tried anything from NUBAR before. Yay! This looks to be a plain white polish which is great for all-over white or doing french tips. Actually, I have not given myself a french manicure in awhile and this little polish has inspired me to do that soon! :)
Aveeno Daily Moisturizing Lotion: Oh yay! I actually already adore this lotion. So, I am happy to have this 1 fl oz size! I am in the midst of packing my hospital bag for having my baby. So, this lotion is going right into the bag. I always get so dry at the hospital. So, this lotion will come in handy!
bellaPierre Cosmetics Shimmer Powder in Champagne: Ohhhh! This shimmer powder from bellaPierre is just gorgeous! Plus, it is FULL sized!!! I am a huge fan of champagne shades for a lid color. It is the perfect shade to bring out my blue eyes. Plus, I love a pop of shimmer on the lid as I feel it makes me look more awake. I have tried a few products from bellaPierre in the past and really like the brand. So, I am excited to add another item from this great line to my collection! These shimmer powders retail for about $14.99 each. So, this full sized item alone exceeds the cost of the monthly Beauty Box 5 Subscription. Awesome!!! :)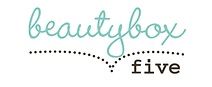 What a great box! Overall, I am really impressed with the value and variety of the contents in my first
Beauty Box 5 box
!!! There is no question that the item contents far exceed the $12.00 per month price.
If you are looking to try out a beauty sample subscription service or if you are already a beauty box lover and want to expand, I think that
Beauty Box 5
is totally worth a try! :) I am super happy with this box!