It is time for another
Influenster VOX Box Opening
!
Participating with the
Influenster and their VOX Box program
is really fun! Their boxes come out periodically across a variety of different "themes". In the past, I have gotten a
"Mom" VOX box
, a
Beauty Blogger VOX box
, and now this
Cosmo VOX Box
. Participants are selected for boxes based on their influence or reach, their Influenster profile and preferences, and their demographics. This is my first time getting a Cosmo box. So, I am excited to see what is inside!
Ready to sign up for Influenster? Here is the scoop:
If you are a blogger and you love trying out new products, you should for sure scope out Influenster!
Influenster sends out periodic Vox boxes for each badge category. You get selected based on your expert badges, lifestage badges, Influenster score, and demographics. Basically these boxes are filled with items and coupons for your particular category. The best part? The Vox Boxes are totally free! You just have to qualify! I believe that Influenster sends out various boxes each month. However, you will only get boxes that you qualify for. If you keep your Influenster scores high and participate, you will eventually get a box!
What do you do when you get a VoxBox? The idea is that each Influenster should qualify for boxes to match their interests. So, basically you just get to have fun and test out the items that you get! Influenster will send you a survey to fill out with your honest opinions. If you go above and beyond by blogging about your box, reviewing products on the Influenster site, and informing your social networks, you are more likely to get selected for future boxes. Plus, you can have the opportunity to qualify for specific brand challenges from your box as well.
Ready to see what is inside the Cosmo Box and here more details? Keep reading!
So, what is a
"Cosmo" Vox Box
?
The theme behind the Cosmo box is that it contains items for a "modern gal". Being the hip modern gal that I am (lol, okay maybe that was me 5 years ago pre-baby!), I am excited to take a look at these items and try them out!
I will admit, when I thought of the Cosmo Vox box, I thought it would be "going out" type items like discounted movie tickets or a resturant gift card. However, it ended up being a random assortment of products. No worries, I am not dissapointed! I still like the items that Influenster sent. They just seem to be non-categorical (if that makes sense).
Inside the Box:
FriXion by Pilot Pen: ($4.50 for a 3-pack, $11.00 for a 8-pack): I will fully admit that it is a bit hard to get "excited" about pens, lol! However, I really am in need of some! Most of my pens seem to be freebie pens that I get at Speech Conferences (I am a Speech-Language Pathologist and the venders at the conferences LOVE to give out free pens). So, it is nice to have a few non-speechy pens around. :) These FriXioin Pens by Pilot are erasable ink pens. Interesting concept! I haven't played around with an erasable pen since high school! They write smoothly and actually erase quite well. They sent me one black pen and one orange pen. These certainly will be put to good use!
Forever Red Eau de Parfume by Bath & Body Works: ($10.00 for .25 fl oz, $44.00 for Full Size): As ya'll know, I am a HUGE Bath & Body Works fan. Quite frankly, I am a bit obcessed with the brand's Fragrance Mists and Candles! So, as you can imagine, I am thrilled that Influenster included their brand new Forever Red scent in this VOX box!!! Often there is just "one thing" in a sample box that just "makes" the box for me. That "it" item for this Cosmo box is this perfume sample. I LOVE that it is a deluxe sizes sample. The scent is really very nice and sophisticated. It contains notes of pomegranate, red osmanthus, and vanilla rum. It still has that signature "sweetness" that is typical of most Bath and Body Works scents. I really love it! This is going to go right into my purse/diaper bag! This is for sure "the item" that makes me love this Cosmo Vox Box!!!
Ghirardelli Gourmet Milk Sea Salt Escape: ($2.79): Yay for a full sized bar of gourmet chocolate! I LOVE the "salted" trend right now for sweets! Salted chocolate chip cookies are actually a new obsession of mine. :) Plus, I love chocolate. I know that some people are not a fan of getting food or candy items in sample boxes. Me? I am always thrilled with food items! Maybe it is the snacker in my or my general love of chocolate. I can't wait to try this yummy looking bar.
Gilette Venus Embrace Razor with Venus & Olay Razor Refill: ($3.50-$4.50 per month for razor refills): Now some people might not get excited about a razor; but, I do! Razors are expensive! So, I tend to go with my trusty standard razors. So, it is fun to experiment with some new razor products! I have never seen the Venus & Olay refills before. It looks cool: the razor is surrounded by Olay moisture bars. Olay soap is my HG body soap. So, I am sure I will love this razor. Can't wait to test it out!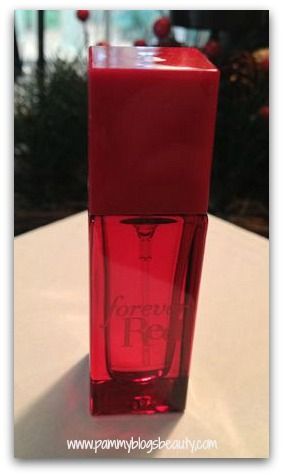 So, that is it ya'll! The Cosmo VOX Box! As you can see, it really was a random assortment of prodcuts. However, they are all products that I will totally use! I really enjoyed getting this box and "opening it up" with you readers!
Have you signed up for Influenster yet? If so did you get this box?
Thanks for reading!
XOXO!!!