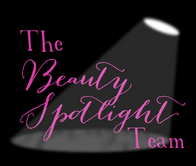 London MakeUp Girl
met one of her favourite makeup artists, Rose-Marie Swift. This led to the purchase of a few more RMS Beauty goodies - read about them on her blog post on her
new RMS Beauty purchases
.
Nothing says Fall like Halloween! Jessika from
polish insomniac
highlights the
2012 Halloween polishes
from three brands - OPI, China Glaze and Orly!
Lola from
Lola's Secret Beauty Blog
resisted the charms of
Rodin Olio Lusso Lip Balm
for a long time, but now can't imagine living without this gorgeous pink gem!!
The Pink Sith's
Brain has a conversation with her Eyelids about three
Eyeshadow Primers from Stars Makeup Haven
. It's a little bizarre.
Modesty Brown
has got the blues, the navy blues to be exact. See how she gets on with the
Laura Mercier Mystere eyeshadow duo
.
Wanna see Lisamarie from
Beauty Crazed
naked? Of course you don't, nobody wants to see that - but you do want to see her
Dior New Nude collection nails
so come check out her swatches!
15 Minute Beauty
learned a new way to
curl her hair with a flat iron
from the Charlotte Ronson Runway!
Looking for a yummy scent for Fall?
Pammy Blogs Beauty
finds her new favorite Fall scent with
LUSH's Vanilliary Perfume
Have you answered the
Call of the Wild
?
Beauty Info Zone
has and they want you to see what to expect.
Visionary Beauty
has an attempt at replicating the Rouge Bunny Rouge
Santa Ana Autumn look
.
Did you watch the Emmy's? Paula, from
Older Girl Beauty
, did &
links to some of the looks
for the night & what to use to create the looks at home.
Prime Beauty
isn't the jealous but she might make you jealous when you see all the
great green eyeliners
in her life.
Perilously Pale
fell so in love with MAKE UP FOR EVER Aqua Cream in Iconic Red that she couldn't help but order
six more shades
! Come take at look at the beautiful array of Aqua Creams.