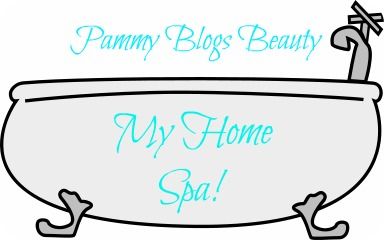 Being a stay-at-home Mom of a 5 month old baby, I need a little self-pampering! But, the demands of an infant and a single income family means that trips to the spa for facials and massages are few and far between.
So, I continue my search for great spa-like products that I can use at home. Even a few minutes soaking in the tub or laying down with my eyes closed and a facial mask on...these little treats can really revive a tired new Mommy like me! Over the next few months, I am going to be posting about all of my various at-home spa-like treatments!
I have become a bit obsessed with facial masks lately! They truly are the perfect 20-minute treat. I find that it is not only easy, but also extremely relaxing to apply a mask before bed. Plus, it really doesn't take that much extra time.
My Skin Background:
My skin, generally speaking, falls into the normal-dry category. But, with the warm-hot weather, I am feeling a bit more oily lately. Plus, since having a baby, my hormones are a bit whacked and I have been getting daily oily breakthrough in the t-zone area. This means my skincare must be switched up a bit! My skin rarely breaks out. But, I am a bit "congested" on the chin area. Not zits per-se, but little bumps/clogged pores. In addition, my pores are somewhat large throughout my t-zone region.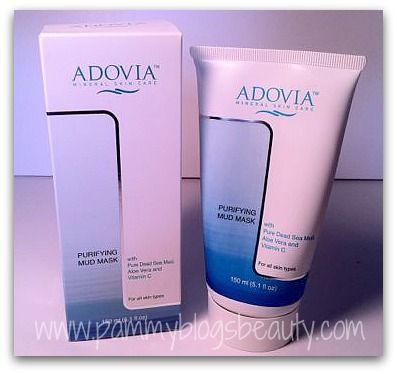 My latest mask?
Adovia Mineral Skincare Purifying Mud Mask
!
Adovia Purifying Mud Mask:
This mask is a great for for mild breakouts or general skin "congestion"! It provides very deep cleansing and light exfoliation.
This mask contains mud from the Dead Sea, Aloe Vera, and Vitamin C. It cleanses deep to pull out oil and other pore cloggers. While it is drying, it pulls these impurities out of your skin.
The Mask Itself:
This is a dark charcoal grey mud mask. Actually, it reminds me a lot of one that I used to use all the time by Origins. But, this one comes in a much bigger tube and is less expensive! I retails for about $30.00 for a 5.1 oz tube, but is on sale for $21.95 (and ships free) right now at
Cleopatra's Choice
. Not a bad deal!
How I Use:
I apply this mask after gently cleansing my skin with a mild cleanser. I either apply all over my face, apply to t-zone only, or I use it to spot treat zits. I leave it on for about 20 minutes. During that time, the mask will dry. I remove it with a warm wet washcloth. The removal process is lightly exfoliating.
This is a great mask for when my skin is feeling somewhat oily. I feel that it prevents and treats breakouts. Also, it works great as an overnight spot treatment! I am going to keep this mask on-hand as well during pregnancy when my options for treating breakouts are limited (no, not pregnant again yet! But, I want to remember to use this during my next pregnancy!).
Funny, I used to use masks all the time back in college and grad school. Over the years, I just kinda stopped using them. Now, I have gotten so into mask again. Isn't funny how we go through "phases" with beauty items! Is anyone else like this? Any mask enthusiasts out there? What masks are you loving lately?