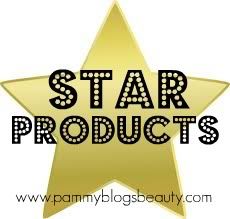 Even though I was thinking that I would take the "month off" from posting favorites, ya'll-I couldn't resist!!! As I was organizing and sorting through my products this morning, I realized that I have so many favorites this month that it would just be a crime not to post them!!!
This month's list is quite varied. I have some long-time favorites in here, there are some new favorites that I have been loving all month long, and there are even some new products that I have gotten in the past couple weeks that have already become fast favorites!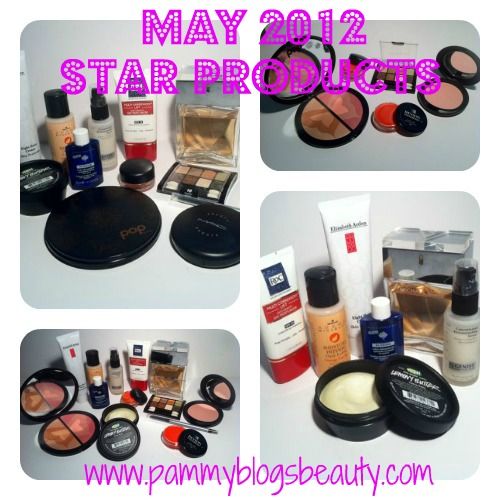 There seem to be so many products in this month's list. These are all products that I have been consistently reaching for this month. Some products are items that I am testing or have recently tested for review, some I have recently purchased, some were gifts from friends, and some I have just had for awhile. No matter how the product came into my possession, These products are selected as favorites just because that is what they are...my favorites (regardless of how they came into my possession).
So, lets get to it. Shall we?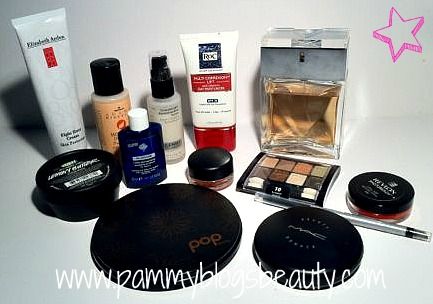 Alrighty ya'll, lets see what items are in my favorites list for this month!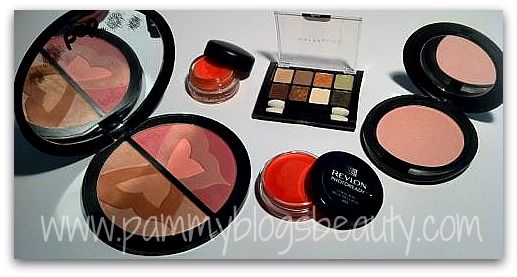 Makeup:
What a fun month for new makeup!!!
POP Beauty Butterfly Bronzeblush in Sun Blossom: I love this HUGE compact blush/bronzer duo by POP beauty!!! Actually, stay tuned as my full review for this is coming soon (on June 6th). The colors are easy to wear and are very natural looking. Plus, the butterfly is super cute!
Revlon's new Photoready Creme Blush in Coral Reef: I just posted about these new great cream (gel) blushes by Revlon in my Revlon Haul post. OMG, I adore this shade! The formula is great too. It is like a gel cream. Blends very well. Perfect on-trend shade for Summer 2012!
MAC Beauty Powder in Play it Proper: This is my very first foray into MAC Beauty Powder. Play it Proper is from the 2012 Chenman Collection. It is a super pretty light pink. I wear it mostly like a highlighter. So pretty!
Maybelline Sunbaked Neutrals Palette: I am so very glad that I finally got this little palette! I must thank Amarixe for mentioning this in a YouTube video as one of her favorites. She is right! This palette is so good!!! Not only is this palette super inexpensive, but also it is just about the most travel-friendly palette that you will ever find! I mean, it is *tiny*! What a great selection of neutrals. They are mostly warm toned and there is a nice mix of colors and finishes (you even get some green!). This is destined to be an all-time fave of mine!
Neutrogena Nourishing Eye Liner in Cosmic Black: I am totally loving this automatic eyeliner from Neutrogena! It is such a basic...but, I just love it! It glides on smooth and wears all day on me. Full review for this is coming soon!
MAC's Tendertone Lip Balm SPF 12 in Purring: After hearing people rave about Tendertones for just about forever, I am so glad to finally have some!!! This one in Purring is such a pretty sheer coral shade. It smells deliciously fruity too and is super-duper hydrating and shiny. Love!!!
Skincare and Fragrance:
What a great month for finding and trying new skincare items! Yes, I am constantly testing out new skincare lines and products. But, rarely do I find a new true favorite! So, needless to say, I am thrilled with these items!
Roc's Multi Correxion Lift Anti-Gravity Day Moisturizer: This everyday moisturizer with SPF not only keeps my skin protected from the sun, but also has been keeping my skin so hydrated and soft! I love the texture of this lotion too. I look forward to putting this on every morning! Check out my full review of this product here: Roc's Multi Correxion Lift Anti-Gravity Day Moisturizer.
Adama Minerals Moisture Intense Daily Lotion: I recently started testing out this body moisturizer from Adama Minerals (available at Miracle Clay) and it quickly became a new favorite! I got the Orange/Vanilla scent which is just *amazing*!!! OMG, I am obsessed with this scent!!! I am a huge lover of vanilla and foody scents in general. But, I typically abandon vanilla scents in the warmer months. Not this scent though! The added orange makes it a perfect scent for this time of year. Actually, it reminds me of a creamsicle! It moisturizes without being greasy. This sits on my table next to my rocker in the nursery and I love being able to apply it throughout the day. Seriously, I am obsessed with this scent. If any of you know of other good products with a Vanilla/Orange scent (or creamsicle scent), please recommend them in the comments below. I would especially love to find a candle and soap in this scent!
Klorane Soothing Eye Makeup Remover: Birchbox, I love you! This little bottle of Klorane's Makeup remover was in a Birchbox a few months back. When going out of town this month, I packed this in my travel bag. I am thrilled with it and plan to purchase a full sized when I run out of my usual Neutrogena Makeup Remover (Which is still great. But, I have been using it for years and am just a bit "bored" with it..you know?). In the meantime, this deluxe Klorane sample will last quite a while. Usually, I have such trouble with makeup removers because of my sensitive eyes. It seems that most removers irritate my eyes. Not this one! It is very gentle and actually is designed for sensitive eyes. Love the light scent as well.
LUSH Lemony Flutter Cuticle Butter: Yes, this is a repeat from last month! I just can't get enough of this amazing cuticle moisturizer!!! This product really works better than any other cuticle oil/moisturizer/treatment that I have tried. Plus, the lemony scent is so refreshing! I continue to apply this every night before bed and when I think of it during the day. I think I need another tub for my diaper bag to apply when out-and-about!
Algenist Concentrated Reconstructing Serum: This is an item that I am currently testing for an upcoming review (So, stay tuned for that!!!). Algenist is quickly becoming one of my favorite brands for skincare. This serum combined with my continued use of Roc's Daytime Moisturizer has my skin feeling unbelievably soft! The texture of my skin has become so refined from using this. I apply this serum in the morning and the evenings after washing my face (and before applying moisturizer). This serum is amazeballs!
Elizabeth Arden's Eight Hour Cream: LOL, yes, another repeat! This item seriously might end up on EVERY favorites list! Actually, from this point forward, just assume that I am still loving this even if I don't list it (It might get boring for ya'll to see this listed every month? I might just do a full review of it so that ya'll can access this under my "All Time Favorites Tab"). This product is hands-down worth the hype. Continued use of 8-Hour Cream has transformed my lips. They are full and soft with no dryness. Ya'll may remember that the effects of pregnancy and nursing left my lips terribly dry and flaky a few months ago. Using this not only healed my dryness, but also has put my lips in possibly the best condition that they have ever been in! The taste? Kinda yucky. But, I hear that there is an "unscented" version. Whenever I run out of this tube, I am going to go for the unscented version. There is no question that this is a miracle product in my book!
Michael Kors Fragrance: This fragrance is not only one of my monthly favorites, but also one of my all-time favorites too! It is just a sexy and sophisticated floral scent. This scent is just perfect for summer with the warm floral notes. The wear is amazing too! Amazing lasting power. I adore wearing this and always feel sexy with it on.