The world famous MET Costume Institute Gala was last night where the who's who of Hollywood and fashion gathered-Here's a peek from behind the scenes as celebrity makeup artist Rose-Marie Swift created Gisele Bundchen's red carpet look for last night's MET Costume Institute Gala: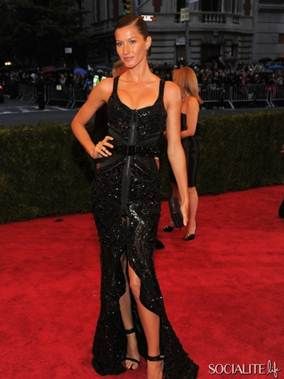 For the eyes:
Her eyes were enhanced with black mascara and a few added individuals on the corners
On her lid Rose-Marie used a small amount of her own line, RMS Beauty Lip2cheek in MUSE ($36), it can also be used for the eyes applied minimally. The color MUSE was the perfect color to add a hint of soft pinky nude for a beautiful natural eye.
For the face:
Rose-Marie used RMS Beauty Un Cover-Up #33/#44 as a light foundation ($36)
Un Cover-Up #33 for the lighter portions of the skin and #44 to contour and shape her face
RMS Beauty Lip2cheek in Promise ($36) was used for both the lip and the cheek as it added a warm salmon tone and would not make a huge color statement focusing more on her natural beauty and contours.
RMS Beauty Living Luminizer ($38)delivered a striking glow to the skin. Since Gisele loves for her skin to shine, Rose-Marie also added the luminizer on her collar bone and shoulders.
For the lips:
Rose Marie went natural without putting any bright colors on the lips or cheeks - she used RMS Beauty Lip2Cheek in Promise which is a warm salmon tone on the lips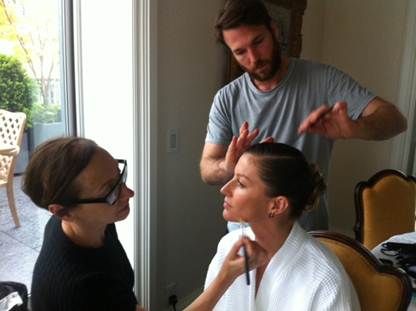 "Gisele wore the most amazing Givenchy dress and wanted to give herself a sexy innocence in contrast with the gown. The luminous glow is the signature look of RMS Beauty created with the Living Luminizer . It gives that youthful dewiness that is the new desired look throughout the fashion industry. This look is catching on fast. The skin rules......as is seen here on Gisele." - Rose-Marie Swift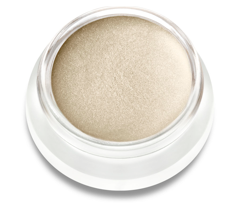 RMS's Living Luminizer:
RMS Beauty's Living Luminizer is a lovely cream luminizer that creates a sheer glow on the skin without making you look glittery. I think that the shade is just beautiful on fair skin like mine. I like to put it on my upper cheek bones for a pretty glow.
rms beauty is available online at rmsbeauty.com as well as select retailers nationwide.
Living Luminizer retails for $38.00