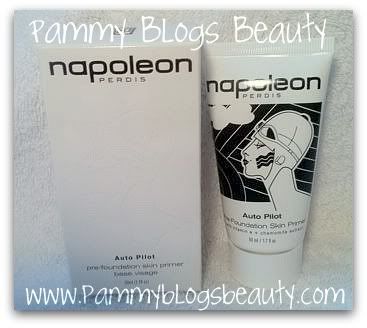 Hey Dolls!
Any primer-lovers out there? I must admit, primers are usually a step that I skip. I am always trying to shave time off of my morning beauty routine. So, more often than not, I skip primer. But, after hearing that this primer
Auto Pilot by Napoleon Perdis
was an award winner, I was eager to give it a try. I was especially eager as the weather has gotten a bit colder and my skin has gotten dryer as well. When my skin is dry, it is more prone to showing fine lines (even with application of extra moisturizer before my foundation or powder).
For more about Auto Pilot by Napoleon Perdis, keep reading!
Auto Pilot Pre-Foundation Skin Primer by Napoleon Perdis
This foundation was designed to prep your face so that your makeup "glides" right over your skin.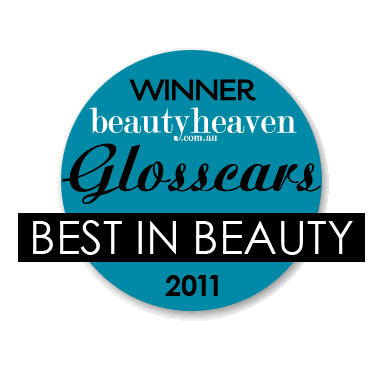 Award Winner!
Auto Pilot
was voted
Best Primer
by Beautyhaven.com's
Glosscars Beauty Awards
. Another winner from Napoleon Perdis:
Blush Patrol
wins
Best Blush
(I heart this blush! Check out
my previous review here
. )
The Skinny:
Auto Pilot retails for approximately $39.00 for a 1.7 fl oz tube.
Ingredients like Vitamin E, Yarrow Extract, and Chamomile are added to soothe and provide hydration.
Available online at http://www.napoleonperdis.com/ and Ulta.
How I use (and my thoughts):
I apply Auto Pilot to clean skin after moisturizer/daily SPF and before foundation. I only apply a small amount (way less than a pea size) with my fingers to my whole face.
Texture: The texture of this primer is *so different* than all over primers that I have tried! The feel is more like a thin lotion than a "primer" (I associate the feel of silicone with primers and this product does not have that silicone "slick" feel). It actually feels like I am applying extra moisturizer to my face. Honestly, this is one of the reasons that I love this primer...because I need extra moisture! It just feels "lighter" on my skin than other primers.
Scent: I must admit, I am not crazy about the perfume-y scent of this product. I would have preferred this product with no scent at all.
Finish: After application, skin feels soft and smooth without feeling at all greasy. Many other primers that I have tried leave behind a greasy residue. This product just leaves your skin feeling very soft, smooth, and hydrated.
While I don't love adding another step to my morning makeup routine, I found this was actually an easy product to add. The thin texture of this lotion-like serum makes application super quick.
The results: My foundation (I tested both powder and liquid foundation over this product) applied much better over this product. I had less dry lines around my eyes and my skin just looked smoother. Because my skin leans towards the dry side of normal, I do not have trouble with foundation sliding off or fading during the day due to oiliness. So, I could not really evaluate if my makeup held up longer. But, I would imagine that this very light lotion feel might feel refreshing to those with oily skin.