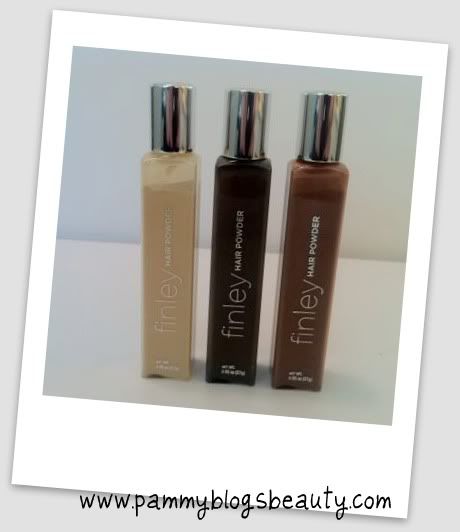 Since I don't like having to wash my hair every day, I am highly intrigued by all of the dry shampoo products on the market. I have tried Psssssst! and Tresemme Fresh Start, covered in my previous
Dry Shampoo Review
. Both Psssssst! and Tressemme are spray products; and I think both work great!
What are dry shampoos? They are essentially hair powders or powders in a spray form. The powder works to absorb extra oils near your scalp. This, in turn, makes your hair look and feel cleaner. Also, the products usually have a fresh scent to mask any odor. The spray products also may contain clays, citrus, and some alcohol which all work to minimize and oils and make your hair look and feel fresher.
My experience thus far with all of my dry shampoo testing has been fabulous! Honestly, now that I used dry shampoos, I don't think I can live without them! Not only do they extend how long you can go between a full washing, but also they add great volume to your hair! With my thick yet fine long hair, a volume boost is always needed and appreciated.
So, how did my hair fare with Finley Hair Powder? For my review, keep reading!
Finley hair powders are dry shake-out powders. The best part? They coordinate with your hair color! They come in 4 shades: Black, Blonde, Brunette, and White. The sample packet that I received contained the shades: Blonde, Black, and Brunette. I am excited to see that they recently released a white shade! I have blonde hair, but it is a very light cool toned blond, so I think that a combo of the White and Blonde powders would likely be ideal match for my shade!
The Skinny:
$18 each, available online at www.finleyhair.com.
Container has a shaker spout to distribute just the right amount of product!
Containers are small and lightweight therefore ideal for travel or your purse! You can easily keep a container in your handbag for mid-day touch ups! Perfect!
Product has a very light and pleasant scent.
Ingredients: silica, aluminum starch octenylsuccinate, tapioca starch, fragrance, avena sativa (oat), kernel flour, caprylyl glycol, and may contain iron oxideds.
How to Use:
Just shade a small amount on your head near your scalp. I like to actually hold the container a few inches from the desired spot and I tap my finger on top of the container a few times to release the product. Works like a charm. You might need to tilt your head to the side if applying on the sides of your head. Use your fingers or a wide toothed comb or brush to distribute the powder. That's it! Super easy to apply!
Finley Hair Powder vs. Other Dry Shampoos?
Like I mentioned above, the best part is that Finley Hair Powders are coordinated to your hair color. Therefore they do not leave the white-cast that many other dry shampoos leave behind. But, with my hair being a light blonde, the white-cast does not bother me. I think that women with dark hair will especially love these! I think that the darker shades of powder would even work well to disquise roots in between coloring!
The only downside is that I notice that my scalp looks a bit yellow when I apply too much powder. But, I supposed that still looks better than dirty hair! ;) The Blonde shade is just slightly too yellow for my current hair color. But, once I distribute with my fingers, it blends in pretty well. I am thrilled that Finley is now making a White shade as the Blonde mixed with the White would probably be ideal for me!