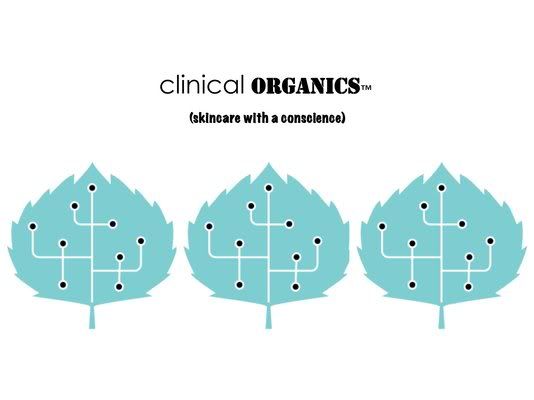 If you are looking for an eco-friendly skincare brand with great ethics and gentle, yet effective, products, then you must check out this new boutique skincare line by
Clinical Organics
! The products are loaded with effective organic and pure ingredients. They don't add any unnecessary fragrance or bulking agents. Plus, the packaging is "precycled" and simple (no frills here ladies)! The company contributes a portion of each sale to a non-profit organization (KIVA.org). Overall,
Clinical Organics
seems to be very environmentally friendly and socially conscious.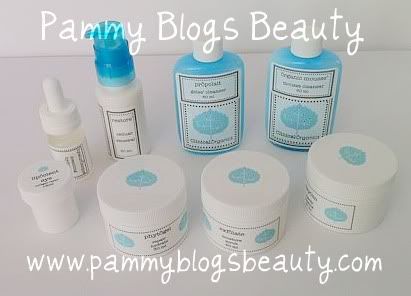 The Full Line
For my reviews of the Clinical Organics Restore Celluar Renewal Lotion, Hyaluronique Drenching Hydration, and Lipocient Eye, please keep reading after the jump!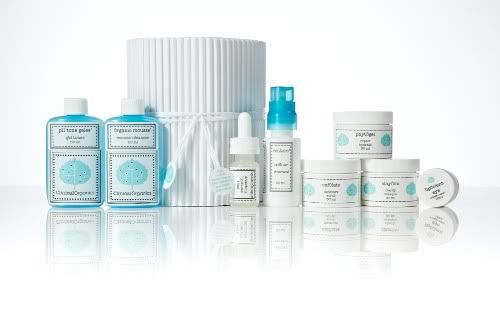 While my
Clinical Organics
(part 1) post covered the basics: the cleansers and the toners. This review will delve deeper into the line. These products are the moisturizer/treatment products. So, they either provide moisturize or they moisturize and treat.
Moisturizers and/or Treatments:
Hyaluronique Drenching Hydration
,
Restore Celluar Renewal
, and
Lipocient Eye
Hyaluronique
Those of you familiar with Hyaluronic Acid know that when it is applied topically, it can attract moisture up to 1,000 times its weight. This is such a great ingredient for your skin, and it is listed as ingredient number 3 in this product. This moisturizer is non-comedogenic and it "penetrates deeply to activate collagen production".
This is Clinical Organic's basic moisturizer. If you look to my Clinical Organics skincare routine, this is my "Step 3" for my morning and evening routines. So, it is the step following cleansing and toning. So, after cleansing and toning, I apply just a small amount of this out of the dropper (like smaller than a pea sized) and smooth over my face with my fingertips.
This moisturizer is just so "pure"! There is absolutely nothing in it that would be either clogging or irritating. It is an unscented clear gel-like textured moisturizer. It has a bit of a slick gel/serum like feel. It sinks in and then disappears into your skin. Overall, a winner! I am a huge fan of Hyaluronic Acid products and this Hyaluronique version by Clinical Organics is no exception.
Restore Celluar Renewal
This is a mid-weight non-greasy lotion. It is white and non-fragranced. The product itself has a vitamin-like scent (have you ever smelled alfalfa vitamins? It reminds me of that scent). This product is both a moisturizer and a treatment product in one. Restore contains both Glycolic and Alpha Hydroxy Acids to help increase cellular renewal and collagen production. Other active ingredients include peptides and hyaluronic acid.
When I found out this product contained both Glycolic and Alpha Hydroxy acids, I was hesitant to use it on my sensitive skin. Well, I was so surprised! This product is extremely gentle on the skin. I had absolutely no trouble with irritation with this product.
This is part of my AM routine by Clicial Organics. I apply this lotion as "step 4". So, I wash my face, apply the pH Toner Gel, then a pipette of Haluronique, and then this Restore lotion. Word of caution: if you follow this routine, please be sure to follow this up with a SPF lotion!!! Glycolic and Alpha Hydroxy Acids can increase your sun sensitivity and make you more prone to burning and the damaging effects of the sun. So, you are going to need to protect yourself. If in doubt about your sun protection, you might want to apply this in the evenings instead. Now, maybe some of you reading this may be skin experts (or "skin gurus"). If you have any tips for using products with alpha or glycolic acids, please leave them in the comments below.
Overall, I really loved this lotion. I find that this Restore lotion, when layered with a good SPF, provides a really nice base for makeup. Also, Not only did I like the Restore lotion, but I hope to continue to use this by alternating it with my Boost moisturizer (from YBF) by using it every other day.
Lipocent Eye Collagen Repair:
This is the "treatment" formula eye cream from Clinical Organics (they have one that is more basic and lightly hydrating called Hydratieur). This formula contains a variety of acids including the moisturizing HA, glycolic, and fruit acids. The directions state to apply this to the eye area avoiding the lids and eyes.
The product itself is a clear gel-like serum. It has a very unique texture and is pretty much unlike any eye cream/gel that I have ever tried.
Quick background info on my eyes: I do not have any lines or wrinkles, but can get some very faint lines when my skin is dehydrated. I need a super emollient eye cream to provide a good base for concealer for my very dark circles. My eyes themselves are very sensitive to products. I need an eye cream that is super hydrating, effective, yet also gentle on my eyes.
The results: When I apply this eye cream, I can almost immediately feel a tightening and "firming" action in the product. I do not have any under eye puffiness, but I assume that this "tightening" action would work very well for reducing puffiness. But, on me, it felt "tight". This product did sting a bit upon application.
Surprising result: After about 8-10 days of used, I noticed a slight lightening effect on the under eye area! Wow!!! I need all the lightening in the under eye area that I can get. It almost looked as if the surface skin had been "bleached" (very similar to the result that I got from Colbert MD Nourish Eye Cream). What a great effect! I was not expecting this, so I was pleasantly surprised. :)
Okay, I will admit, even with the benefit of the under eye lightening benefits, I am just not totally crazy about this eye cream. Not that it is not a good one, it just not be right for me. I did not find it to be hydrating enough for my dry eye area nor a moisturizing enough base for my under eye concealer. Also, I prefer an eye cream that is gentle enough to be used on the eyelids and this product is not recommended for the lid area. But, with that said. It sure is a unique product! I have never tried anyone quite like it!
Well dears, I am almost to the end of the Clinical Organics Series. Stay tuned for one more post! My next Clinical Organics post will review the rest of the products: Including Phytogel, Clayolin, Exfolate, and Kojic Complex.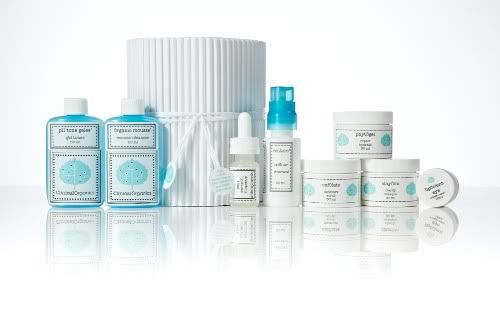 Thanks so much for reading!