This is round two of our staff lunch makeovers by a celebrity nutritionist. Get her healthy suggestions now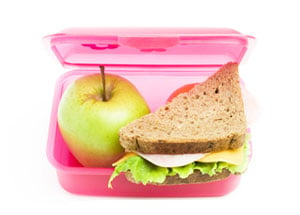 We asked natural health/beauty expert Kimberly Snyder to critique Total Beauty staffers' lunches. We wanted her honest opinion on the choices we're making and her professional recommendations for what we should be eating instead. Check it out and get tips to make over your lunch in the process.

This is a Total Beauty syndicated post which does not
necessarily reflect the opinions of this blog.
This site
can receive compensation for posting this material.