Hello beauties!
I have another Your Best Face (YBF) review for you today! I have really been adoring this skincare line! If you haven't had a chance already, you must check out my review for YBF's Nourish Eye Cream
here
. You can also find my introduction to the brand there as well.
As I mentioned in my previous article, Your Best Face really "shines" because of its use of powerhouse ingredients such as antioxidant "spin traps".
So, what are "Spin Traps"?
"Spin Traps" are super-powerful antioxidants. They work differently from other antioxidants as they not only neutralize and scavenge the free-radicals, but during neutralization oxygen is released and can return to your skin in a use able form. This is a good thing!
What else is unique about YBF skincare? From their website: "Most active ingredients are natural or naturally derived amino acid peptides, super antioxidants, and water based extracts." Also, their packaging is very smart and inventive. It is a metal (aluminum?) airless pump. Why is this unique? Well, the airless packaging is very sanitary (and convenient!) and minimizes the need for preservatives since the product is protected from the air.
Your Best Face (YBF) has many formulations available for face care. At first glance, the products seem very similar (and packaging is very similar too). But, if you read the detailed product descriptions on the YBF website, you will be able to determine which formula corresponds your particular skin type or your specific skin care concern.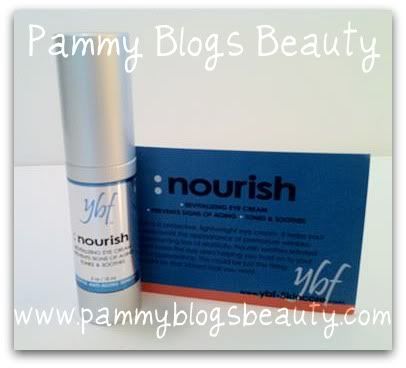 This review is for the Boost Anti-Aging Daily Moisturizer. For my review please keep reading after the jump!
"Clarifies Skin, Tightens and Tones, and Discourages Blemishes
: Lightweight Moisture for Dry, Combination, and Oily Skintypes"
Yes, it does all those things!!! Wow, I just have to start out by saying that my skin looks amazing from using this Boost Moisturizer! I have been using it in the mornings and the evenings for the past few weeks and my skin has honestly looks great! Before I go into details about my results, let me give you some more information about this product.
The product has a light natural scent (not like an "added" fragrance, but just the natural scent of the product). It reminds me somewhat of a mix between the scent of almonds and the scent of vitamins (not the yucky vitamin smell, lol-some smell bad, but like a nice vitamin smell, does that make sense?). It is just a nice light and pleasant scent.
This is a very lightweight and lightly hydrating antioxidant lotion. I find that the pump canister dispenses just the right amount of product for my whole face. I apply it in the mornings right after I wash my face and in the evenings before my prescription treatment product (Differin Cream). It absorbs quickly and has a totally non-greasy feel. When it absorbs, skin feels soft and without "residue", the product just sinks right in.
My results:
My skin looks amazingly smooth and even toned. I have super fair very sensitive skin that is prone to "blotchy-ness". The blotchy-ness usually stems from the various active ingredients in the products I use or scented products. This Boost Lotion has such gentle active ingredients that absolutely no skin irritation occurs. This is a huge feat for my uber-sensitive skin. The Boost lotion is very soothing on the skin! While it has effective active ingredients, they are effective without irritation and without stinging the skin.
Boost Lotion is a great "prep" before treatment products. The esthetician at my Dermatologists office mentioned to me that antioxidants can minimize the harsh effects of treatment products. I found this to be true while testing out this lotion. I would apply before my Differin cream in the evenings and would have no irritation or dryness the following day from my Differin cream (while my skin tolerates Differin very well, I have to be careful with application as I can get red/irritated spots occasionally from the Differin, I had no such occurrences while testing the Boost Lotion).
I have felt the need for less makeup while wearing this. Granted, I have pretty "good skin" to begin with. I don't have any discolorations or scars or generally any breakouts to cover up. But, normally I wear powder or liquid foundations to unify my skins appearance and minimize any redness. I found while using this product, that my skintone was so even that I just needed a little bit of concealer around my nose (redness/allergies) and to cover my *very* dark undereye circles. Besides that, just a light dusting of powder is all I need while using this product!!! Also, when I did want to go for a liquid foundation look, I found that I didn't need an additional primer as this boost lotion underneath my daily SPF lotion prepped my skin well for liquid foundation.
While I am generally have very few breakouts, my skin can be breakout prone during "that time of the month". Well, during my entire testing phase of this product, I did not experience any breakouts. At all! Not even one tiny zit! So, I absolutely believe YBF's claim that this product discourages breakouts!
I tested this product turning the transition of Winter-Spring weather. I found that when the weather was colder, that I needed a little bit of extra moisturization as this product only lightly moisturizes. As the weather warmed up, I found that this product gave my skin the *exact* amount of moisture that it needed. This will be my go-to moisturizer for the warmer months. When it is colder or if my skin goes through an extra dry phase, I will need to apply additional moisturizers to my dry areas (or I will need to try another YBF product that is more hydrating).
My skin seems "plumped" up. While I don't generally have any fine lines or wrinkles, they can crop up when my skin gets super dehydrated. While using this product, I really can't see any!
So, as ya'll can probably tell, I am just thrilled with this product! :) My only wish is that this product was slightly more hydrating (as I have dry skin and this product was designed for the full range of skin types: dry, combo, and oily). I suspect that this would be the ideal moisturizer for combo-oily skin and an ideal moisturizer for me during warmer weather (when my skin leans more towards "combo" than dry). Since I test many products for this blog, I have moved on to testing other lines (which are good), but I can't wait to get back to using this lotion! This will be my go-to lotion during warmer weather when in-between product testing.
Thanks so much for reading! Stay beautiful!!!