Affiliate Link
Press Sample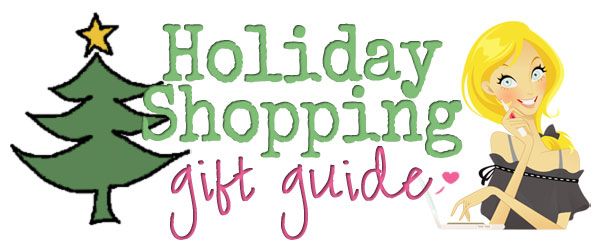 Makeup Wars:
Last Minute Beauty Gift Ideas: Stocking Stuffers
I am so glad that I am able to squeeze in one more Makeup Wars post before Christmas! Are any of you scrambling around to get last minute gifts? I don't know about ya'll, but I am! ;) I find that one of the easiest ways to put together a cute last-minute gift is to stuff a stocking with a "theme". You can literally hit your local Ulta, Target, Walmart, Walgreens, or CVS and get a cute stocking and have fun filling it up. So easy, right?!
So, I am going to share some of my favorite picks for beauty stocking stuffers. Most of these items are easily available at your local drugstore, grocery store, Ulta, or big box store.


My Last Minute Beauty Stocking: Beauty Stocking Stuffer Ideas!
Sally Hansen Holiday Collection:
Sally Hansen has some adorable sets as well as some specially packaged items for the Holidays! There are two box sets of polishes available and two scents of specially packaged nail and cuticle oils.
Sally Hansen Complete Salon Manicure Mini Sets
Jazz up those tips and get jolly with the Sally Hansen Complete Salon Manicure™ holiday collection of mini sets; quaint quartets of festive polishes in festive hues. The Sally Hansen Complete Salon Manicure™ offers 7 benefits in 1 bottle, allowing you to skip the salon, for a party ready manicure. The chip-resistant polish with Keratin features all of the elements you know and need: base coat, strengthener, growth treatment, salon color in chic shades, top coat, and gel shine finish. The Complete Salon Manicure mini sets are ideal for stocking stuffers and holiday gift exchanges- or just a treat for a bit of self-indulgence.
I got to try out the purple set of 4 polishes in purple/cool toned shades. This set includes Rags to Riches, Devil Wears Nada, a Perfect Tin, and Gleame Supreme. I love coordinating my toes to my tips. So, this set gives me lots of options in super flattering shades!
These retail for $9.99 each.
Sally Hansen Vitamin E Nail & Cuticle Oil in Peppermint and Vanilla Buttercream
For a limited time only, Sally Hansen's Vitamin E Nail & Cuticle Oils come in two delicious holiday scents. The oils are available in either tasty vanilla buttercream or refreshing peppermint. Indulge your senses with the creamy and merry aromas that celebrate the holiday spirit. Your cuticles and nails crave moisture and protection during the cold holiday season, so grab these Sally Hansen Vitamin E Nail & Cuticle Oils for the perfect stocking stuffer gift. Enriched with a natural essential oil complex with Vitamin E, its formula leaves skin and nails feeling hydrated, soft, and healthy while helping to protect nails.
I also got to try the Peppermint scented Vitamin E Nail & Cuticle Oil. OMG! I am obsessed with the Peppermint scent. So Christmas-y!!
These retail for $6.99 each.
Dermalogica PhytoReplenish Oil Giftable Ornament:
Sometimes it can be hard to gift skincare...but, not when it is packaged like this cute little gift ornament from Dermalogica! This little skincare treat is the perfect skin pick-me-up during this time of year when the air is so dry.
Dermalogica's PhytoReplenish Oil contains powerhouse oils that replenish your protective lipids, restore your skin's barrier function, smooth lines while locking in moisture, and leaving you with antioxidant protection. That is a lot of protection from just a few drops of oil! Retails for $18.00.
Pixi Beauty:
Pixi Beauty has a ton of cute specially packaged skincare and makeup sets for the Holidays. I have a couple of the makeup sets that are perfect for stocking stuffers!
Pixi Endless Silky Eye Pen Trio:
This is a set of 3 mini Endless Silky Eye Pens in shades ranging from dark brown to a light shimmery bronze. If you have never tried an Endless Silky Eye pen, then you are missing out! They glide on silky smooth while laying down impressive color. Plus, they are budge-proof! They are waterproof and they wear incredibly well. This set retails for $14.00.
Pixi Lid Lovelies Festive Eyes Palette
:
This slim and sleek palette features 18 shades ranging from light to dark in an assortment of neutral tones. You can literally create unlimited looks with this easy-to-wear palette. The mineral formula is nicely pigmented and it blends well. Retails for $22.00.
Queen Helene Mint Julep Masque
:
Ahhh...the holidays. Plenty of late nights, festivities, and indulging in food and drink. So, amp up your post holiday skincare routine with some facial masks! This Mint Julep Masque from Queen Helene is one that I always come back to. It is super inexpensive; yet, also it is super effective for clearing up your skin! I first discovered it when I was pregnant and used it as a spot treatment then. Now I love using it as a mask to deep clean my pores and prevent breakouts and skin congestion. The iconic Mint Julep Masque (now in new packaging) has been a staple in most drug stores for the last 20 years. Retails for $7.99.
L'Oreal Pure Clay Mask Detox & Brighten
:
Here is another great drugstore facial mask! I love all of the L'Oreal Pure Clay masks. This Detox & Brighten formula does just that: it clears the pores and detoxes your skin with its charcoal and clay formula. It really draws all the gunk out of your pores. I feel consistent use of this mask can really improve your skin over time and decrease breakouts and congestion. Plus, my skin feels so smooth after using this! Love it! Retails for $12.99.
Covergirl Melting Pout Gel Liquid Lipsticks
:
These award winning gel-formula liquid lipsticks are must-haves for any beauty lover. You get high-impact rich color with a smooth gel formula that has impressive wear. The shade range is from classic to bold and wild! Retails for $7.99 each.
SinfulColors Polishes and TopCoats
:
Nail polish is a perfect stocking stuffer! I tried out an assortment of base colors and top coats from SinfulColors recent Punk Yourself Collection, which launched in October (available in ULTA). The five limited-edition Hypnotic Transforming Top Coats are so cool! You pair them with the core base colors to create unique and transforming layered looks. It is super fun to experiment with these. Plus, at $1.99 each, you can add a ton of these to a stocking! I find it super fun to experiment with nail color when I have time on my hands over Christmas vacation.
Here is a video that demonstrates how in one single brush stroke this innovative formula quickly transforms to create an instant melted, liquefied or dyed effect. The results are customized one-of-a-kind, individualized looks - each totally unique with each use!
Lip treats from Sara Happ
:
Treat your pucker with some luxury lip products from Sara Happ. She has gift sets available for the Holidays or you can just toss in an assortment of her bestsellers like the Pump & Primp Lip Airbrush Lip Plumper, the Lip Slip One Luxe Balm, and the Exfoliate Lip Scrub. Such decacent treats for your lips and the packaging is beautiful...like a present! Sara Happ doesn't just have lip products...it is a true lip regimen. From plumping, masking, exfoliating, and protecting...the Sara Happ products will transform your lips. I haven't tried the Lip Mask yet nor the color products, but now that I am in love with these items, I am dying to try more from Sara Happ!
Marc Anthony Hydrating Coconut Oil Deep Nourishing Conditioning Treatment
:
Last, but not least, stuff the stocking with a hair mask! Cold weather really dries out my hair. Christmas vacation is the perfect time to take a little extra time in the shower with a hair mask treatment. The Marc Anthony True Professional Hydrating Coconut Oil & Shea Butter Deep Conditioning Treatment ($2.99 at Ulta) is a lightweight oil treatment that penetrates the cuticle to help nourish and hydrate your hair leaving it smoother and shinier, while protecting from splitting and breaking, allowing hair to grow longer, faster.
Be sure to scroll through the rest of my fellow Makeup Wars blogger's posts for Last Minute Beauty Gift Ideas:
Thanks so much for reading! Merry Christmas!!!
Hope you get all of your gift shopping completed and hope you get a chance to relax and enjoy the season.
Sending love and peace to you all!
Affiliate Link