Affiliate Link
Press Sample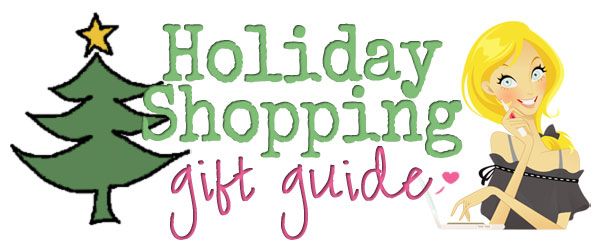 There is still time to finish up your Christmas Shopping! One of my favorite parts of Christmas gifting is to create themed stockings! It is just so fun!!! Do you have a beauty-lover on your list this year? Then you are certainly going to want to check out these ideas for a beauty gift stocking.
So many of my favorite brands of makeup, skincare, and body products have adorable little mini-sets that are just perfect for a stocking. I gathered up some of my favorites to include in this post. I hope you love this specially curated beauty stocking as much as I do. I certainly had fun picking everything out!
Beauty Stocking Stuffers:
IT Cosmetics | Superhero Holiday Ornament: This little mascara ornament is so cute!!! This item is perfect to hang on the tree or stuff into a stocking. IT Cosmetics has really outdone themselves this year with their beauty gift selections. This Superhero mascara is amazing and any beauty-lover is going to be thrilled with this gift! Retails for $12 at Ulta.
Kiehl's | Lipbalm Giftables: Kiehl's is a universal favorite in our house for both myself and my husband. They have a great assortment of gift sets this year for the Holidays! Kiehl's has partnered with Brooklyn based artist, JEREMYVILLE, for the brand's 8th annual holiday artist collaboration – a series of cheerful, winter wonderland-themed holiday designs straight from the creative mind of the international renowned artist. The centerpiece of the collection is visually inspired by one of NYC's most iconic landmarks, Central Park. The packaging is adorable and the products are amazing. The sets containing minis are great for travel or great if you just want to explore the brand. I got to try out the lipbalms and they are amazing! You can gift these as a set, or give them out individually because, after all, who doesn't love a luxury lipbalm!!!
IT Cosmetics | All That Glitters Brush Set: The IT Cosmetics holiday sets were just so good that I had to include one more! This brush set is absolutely beautiful! 5 awesome quality brushes inside of a sparkly and pretty sleek and travel friendly brush case. If you have never tried IT Cosmetics brushes, then you need this set. The softness and quality of IT Cosmetics brushes really can't be beat. Plus, this is an amazind deal at $58.00. Be sure to visit Ulta and Ulta.com to see the full selection of Holiday gifts from IT Cosmetics!!!
Narciso Rodriguez | For Her Purse Spray Gift Set: Narciso Rodriguez is one of my very favorite fragrance makers. Actually, Narciso Rodriguez is one of my top 5 signature scents!!! I just adore it. So, I consider a little purse-size travel set to be a perfect stocking stuffer gift! The 'for her' Travel Spray Gift Set features two 10 ml Eau de Toilette Purse Sprays, and one 10 ml Eau de Parfum Purse Spray. Suggested Retail Price: $50.00
L'Occitane | Luxury Travel Treasure Set: Oh how I love L'Occitane! Nothing beats high-end french luxury products to make you feel special. If you are new to the brand or just wanting to stock up on travel sized bestsellers, then this is the set for you! It is packed with some of the brand's most beloved products. This limited-edition set contains: Shea Butter Extra Gentle Verbena Soap 1.7 oz, Almond Shower Oil 1.18 fl.oz, Almond Milk Concentrate 0.68 oz., Shea Butter Hand Cream 0.34 oz., Shea Butter Foot Cream 0.34 oz., Shea Butter Light Face Cream 0.28 oz., Verbena Shower Gel 1 oz., Verbena Body Lotion 1 oz., Aromachologie Shampoo 1.18 fl.oz, Aromachologie Conditioner 1.18 fl.oz, and the super cute red L'Occitane Holiday Pouch. Retails for $42.00.
Sol Janeiro | Beauty On the Go: Oh my goodness! I adore the Sol Janeiro Brazilian Bum Bum Cream! The scent and the quality of the ingredients in this product are amazing! It has subtle shimmers which really perfect your skin. This little travel size is a perfect introduction to the line. Plus, the Lip Butter??? OMG! It is amazing and certainly one of my new faves for my lips. This is a fantastic set and a great deal. A perfect addition to a stocking! This set retails for $25 at Sephora.
IT Cosmetics | Confidence in a Cream Holiday Ornament: Yes, another stocking stuffer idea from IT Cosmetics! What can I say, I love this brand and just had to include a skincare item as well as the mascara and brush set that I recommended above. I love skincare, but it can be hard to "gift"...however, when it is in a cute little ornament packaging like this one, it does make it easier to gift! This is a fantastic moisturizer for all skin types! Retails for $16.00 at Ulta.
CLEAN Reserve | Rollerball Layering Trio: What an adorable little gift ornament fragrance trio! You can embrace the holiday spirit with some fun new scents! Wear each scent alone or layer for a new scent that is uniquely yours. This set includes: CLEAN Reserve Blonde Rose (a true feminine balanced floral that is subtle yet sophisticated and sexy), CLEAN Reserve Sueded Oud (A fresh and creamy approach to a traditional oud), and CLEAN Reserve Warm Cotton (A blend of floral and cotton accords, plush lily, amber and tree dimensional musks). This trio retails for only $10 at Sephora and CLEANReserve.com.
Spa @Home by MasqueBar | Sleeping Mask with Lavender: Nothing beats some at-home pampering to treat yourself during the Holidays! Sleeping masks are so popular now and a perfect addition to any stocking! Sleep comfortably while you get your beauty rest thanks to the new Spa @ Home by Masque Bar Sleeping Mask! Designed to be left on overnight, this sleeping mask enriched with Lavender Extract helps to relieve dry irritated skin. The scent from the Lavender helps you have a good night sleep while Aloe, Witch Hazel and Plant derived ingredients help leave skin feeling moisturized and brightened! Retails for $19.99 at Walgreens.
7th Heaven | Dead Sea Peel-Off Mask for Normal & Oily Skin: Here is another mask that is perfect to slip into a stocking. The Dead Sea Peel-Off Mask from 7th Heaven (www.my7thheaven.com) and it harnesses the therapeutic properties of Dead Sea salts and seaweed. Wear it while relaxing, and then peel off to reveal naturally glowing, fresher, cleaner skin. The mask features crushed sea salt crystals to deep cleanse and purify, seaweed to fight free radicals, and chamomile to soothe. This is just one of the many types of masks that 7th Heaven has to offer. They are super affordable and a fun treat! Only $2.50 for each single serve mask.
So, are you ready to stuff a beauty stocking now? I hope you enjoyed reading about my selections. I really love all of these products and think that they would be fabulous addition to any beauty-lovers stocking this Christmas!
What are your favorite beauty stocking stuffers this season? I would love to hear! As always, thanks for reading! Merry Christmas!!! :)
Affiliate Link